Students with Families
At Bangor we appreciate that students arrive here to study from all walks of life and that not all students arrive here straight from school after completing A-level studies.

We understand that you may have other commitments and responsibilities and appreciate that you may have had more life experience and that your path to higher education may have been very different.

We hope that this website will provide you with information about accommodation, information about childcare and local schools to additional financial support for students with:

Students with Children

Students with Adult Dependants

Mature Students

Further information, advice and guidance

Student Services

Our reception is open Monday - Friday throughout the year from 09:00 to 17:00.
You can contact us by:

Tel: 01248 38 2024
Email: studentservices@bangor.ac.uk
Website: www.bangor.ac.uk/studentservices/index.php.en

We welcome your feedback

We would welcome your feedback about the service received, to enable us to develop and provide the best possible service now and in the future.

Please contact one of the following with your comments:
| | |
| --- | --- |
| Name | Position |
| | Director of Student Services |
| | Head of Student Support |
School Provision


Local Schools

If you are relocating to Bangor with your family, you may well need information about local schools and childcare. In Gwynedd, children are allowed to start primary school on a part-time basis in the September following their 3rd birthday. Full-time attendance in primary school will start in September following their 4th birthday.

There are 106 primary schools, 14 secondary schools and 3 special schools in Gwynedd. Please click here for information about primary and secondary schools in the Bangor area and admission policies or contact the Local Authority at:


The Gwynedd Information Service for Children, Young People and Families has a website including all sorts of useful information about:
Things to do in your area - clubs, events 
Healthy living
Careers and volunteering
Childcare in your area. What are your options?
Children's organisations and helplines




Childcare Provision in Gwynedd
Gwynedd-Ni is an Information Service. You can contact for:
list of childcare, e.g. Chilminders, Nurseries, After School Clubs, Cylchoedd Meithin
Information about local services e.g. GISDA, CAB, Barnados, Health
support to set up new childcare provison e.g. registering to be a Childminder
activies for children and for the family e.g. what's on during the school holiday and family fun days
clubs e.g. football, swimming, music, arts, hockey, dance
helplines
services for children with additional needs
For further information contact Gwynedd-NI:
Telephone: 01286 675570
Text: 07920 083909
Email: Gwynedd-ni@gwynedd.gov.uk
Website: www.gwynedd-ni-org.uk
Childcare Provision in Bangor
If your children require registered childcare facilities you can find about local provision by clicking here or downloading our childcare Bangor leaflet.
Childcare facilities in Anglesey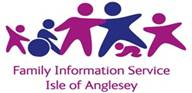 The Family Information Service - Isle of Anglesey provide free and impartial information on a wide range of quality and affordable childcare for families,
such as finding nursery or playgroup, as well as other children and young people's services avaialble in Anglesey.
The family Information Service do not endorse or recommend individual provisions; their purpose is to provide the relevant information about each service to assist
parents and carers to meet individual needs. They aim to provide accurate, up to date, unbiased information about the care and early education of children and
young people on Anglesey.
The service aims to provide a one stop shop for quality, accessible, impartial information and guidance to parents / carers concerning choosing childcare for
under eight year olds.
They can also provide information on the following:
child minders
nurseries
after school clubs and holiday play schemes
playgroups
parent and toddler groups
training opportunities
local support and advice groups
local children and young people's organisations
For more information, you can access their website by clicking here or you can contact by telephone in person or by email:
Llangefni Children's Family Centre
Ffordd y Coleg,
Lôn Talwrn,
Llangefni,
Anglesey
LL77 7LP

Tel: 01248 725800
Email: fis@anglesey.gov.uk
Childcare Provision in Conwy

Conwy Family Information Serivce (Conwy FIS) provides information and advice to families and professionals in Conwy.
The directory has details of childcare, services and activities for children, young people and their parents.
For more information click here to go direct to their website.
Contact details:
Conwy Family Information Service
The Old School Lane Centre,
Church Walks,
Llandudno,
Conwy.
LL30 2HL
Telephone: 01492 577850
E-mail us on: plant.children@conwy.gov.uk
Website: www.conwy.gov.uk/children
Financial Support
Bursaries for Relocating Families
The cost of relocating to study with a family may be more expensive with students experiencing, removal, higher rental costs, childcare costs etc. To assist lower income families Bangor University have introduced a £1,000 bursary to help students with their relocation costs.
This bursary is payable in the first academic year only and awarded to students with a taxable household income of £25,000 or less.
To apply student should contact the Money Support Unit to discuss their situation and for an application form.
Additional financial support for students with dependent children
Childcare Grant
Full-time UK students with dependent children in registered and approved childcare can apply for a Childcare Grant.  The amount of childcare grant payable will be calculated on 85% of the actual childcare cost subject to a maximum grant.  How much help you get will depend on your circumstances (such as your income and that of your dependents).
You cannot get this grant if you or your spouse or partner receives the childcare element of the Working Tax Credit from HM Revenue and Customs. You can decide which one you want to have if you're eligible for both.
You can apply for this help before or during your course.
You can receive a Childcare Grant during your term times and your holidays.
Job Centre Plus and Housing Benefit departments will disregard the amount Childcare Grant awarded when they work out your benefit entitlement.
The Childcare Grant is usually paid in three instalments by the Student Loan Company, one at the start of each term at the same time as your maintenance loan and other grants. Your Student Funding Organization will ask for confirmation of your actual childcare costs EVERY term.

IF YOU DO NOT PROVIDE THIS CONFIRMATION, YOU MAY NOT RECEIVE YOUR NEXT INSTALMENT.
Parents' Learning Allowance
This additional financial support for full time UKundergraduate students with dependent children is to help with course-related costs. The Job Centre Plus and Housing Benefit departments will disregard the amount you have been awarded when they work out your benefit entitlement.
How much you get depends on your income and that of your dependents (including your husband, wife or partner).
The SLC will usually pay it in three instalments with your loan. This is a non-repayable grant.
If you think you could be eligible for a Childcare Grant OR Parent Learning Allowance, please click one of the links below for further information:


Additional financial support for students
Adult Dependants' Grant
If you are full time undergraduate and have a partner (including a partner of the same sex if you began your course in 2005 or after) or another adult, usually a member of your family, who depends on you financially, you may be eligible to a apply for the Adult Dependant Grant. 
How much you get depends on your income and that of your adult dependants.
How is it paid?
The Student Loans Company will usually pay it in three instalments and is a non-repayable grant.
Further information, advice and guidance about financial support
Money Support Unit
For further information on eligibility, please contact the Money Support Unit in Student Services.
Mature Students
Please click here for information and support.