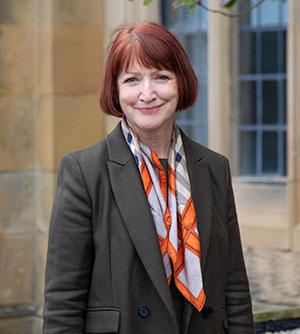 Mrs Marian Wyn Jones - Chair of Council
Mrs Marian Wyn Jones is an award-winning journalist and documentary filmmaker who had an extensive career at the BBC before developing a career as a Non-Executive Director at the highest level of public life, including the Snowdonia National Park Authority, Betsi Cadwaladr University Health Board and the Arts Council of Wales, where she is Vice-Chair. She has also served on the governing bodies of several other charities and education establishments. She has previously served as a member of the Council, and as a result has a deep understanding of the University and the challenges facing the higher education sector.
A fluent Welsh speaker, Marian was raised in mid Wales and educated at Aberystwyth and London. She has lived in North Wales for over 30 years. Her interests include music and theatre, and she enjoys walking the Welsh countryside as well supporting the Wales football team.
Marian is a member of the following committees:
Nominations & Governance Committee (Chair),
Remuneration Committee,
Finance & Strategy Committee
Marian can be contacted on chaircouncil@bangor.ac.uk
Professor Gareth Roberts: Pro-Chancellor and Deputy Chair of Council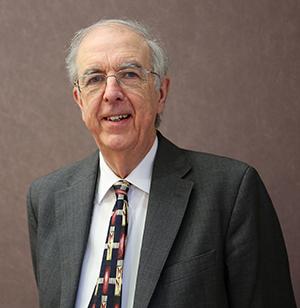 Professor Gareth Ffowc Roberts was Principal of Coleg Normal Bangor (1994–96), thereafter Pro Vice-Chancellor of Bangor University (1996–2005) where he was Professor of Education (2000–2005) and is now an Emeritus Professor at the University.
He has specialised in mathematics education with a particular emphasis on bilingual education. He worked as Mathematics Adviser to Gwynedd County Council before being appointed to Coleg Normal Bangor. 
He has contributed extensively to the popularisation of mathematics, in articles and books and in the media. In 2010 he was awarded the Science and Technology Medal by the National Eisteddfod for his contributions to mathematics. At the Eisteddfod in Wrexham in 2011, he was accepted as a member of the Assembly of Bards. In 2016 he was elected Fellow of the Learned Society of Wales (FLSW). He is currently editor of 'Scientists of Wales', published by the University of Wales Press, a series that celebrates the role of science and technology in Welsh history.
He has continued to be extremely supportive of the University both internally and within the wider community.
Gareth is a member of the following committees:
Health & Safety Committee (Chair),
Welsh Language Affairs Committee (Chair)
Audit & Risk Committee
Remuneration Committee (Chair) 
Nominations & Governance Committee
Mr Atul Devani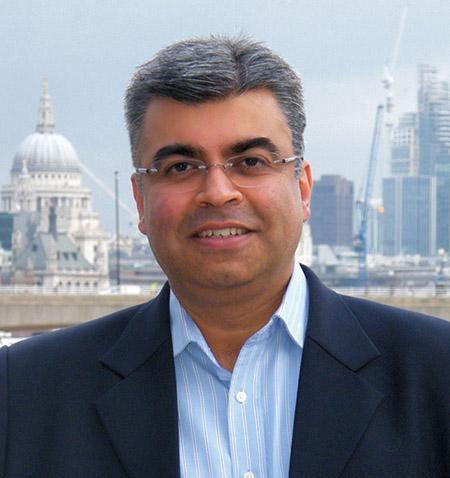 Atul has held a number of senior positions in software technology companies operating in various sectors including finance, mobile, telecoms, food & drink, health and pharmaceuticals. He was founder and chief executive officer of AIM listed United Clearing Plc, which was sold to BSG in 2006. Atul is currently CEO of a UK Healthcare provider and Chairman of a Venture Capital Trust at Maven Capital and an investor in a number of private companies. He is also a mentor of entrepreneurs at the Company of Information Technologists in the City of London. Atul has a First Class Honours Degree in Electronic Engineering from Bangor University.
Atul is a member of the following Committee:
Mr Eric Hepburn CBE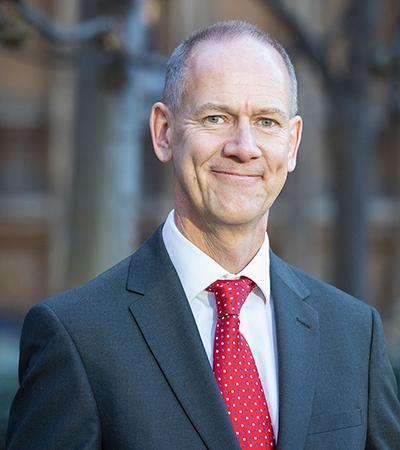 Eric held the position of Director of Security for Parliament from 1st September 2016 to 31st December 2020, a role that covered the physical, operational and personnel security for both the House of Commons and House of Lords and was a management board member for both Houses. Non-Executive Director role on Parliament's cyber security programme. Senior Responsible Owner (SRO) for Parliament's high profile c£5bn Restoration and Renewal Programme.
Previously roles have included:
Director of Security for the Foreign & Commonwealth Office (FCO) with responsibility for all aspects of Physical, Technical and Personnel security for FCO' s 286 overseas Posts as well as the UK. 
HM Consul General & Counsellor Corporate Services (FCO), 2015 – 2015, based in Washington DC. Position covered HR, finance, estates, procurement, facilities management for all ten locations across the USA. Established a shared services hub for the Americas.
Chief Operating Officer (10 Downing Street), 2006 – 2012, which included the refurbishment of the building.
Infrastructure Director (Cabinet Office), 2002 – 2006 covering estates, facilities management, IT and telecommunications, security.
Various IT and project management roles in the private sector.
A high risk gateway review team member with experience working with Home Office and MoJ.
Eric is a Chartered Management Accountant, Chartered Banker, holds a MBA with distinction from Henley management College and a graduate of Oxford University/HM Treasury Infrastructure & Projects Authority's 'Major Projects Leadership Academy'.
Eric is the Prevent Lead Governor, and is a member of the following Committees:
Audit & Risk Committee (Chair)
Mr Marc P Jones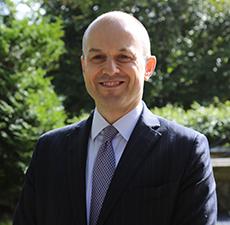 Mr Marc Proudlove Jones was raised on, and is now managing, the family farm at Mathrafal, Meifod, which hosted the National Eisteddfod in 2003 and 2015. He is a former investment banker with a 30-year career with JP Morgan and RBS. He has extensive international experience across Europe and the Far East, including nine years in Hong Kong. Marc is now focused on business development as a Non-Executive Director or Advisor.
Marc is a member of the following committees:
Finance & Strategy Committee,
Mr Kailesh Karavadra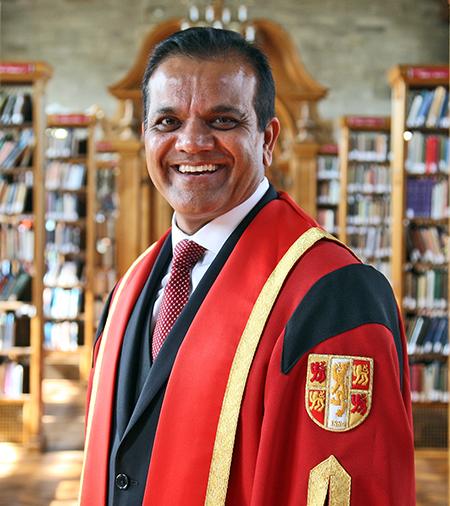 Kailesh is the Strategic Growth Markets Leader for Ernst & Young, based in California, USA. Kailesh started his career in the UK as a Chartered Accountant nearly 30 years ago, before moving to Silicon Valley during the 1990s dot-com era. Born in Africa and forced to leave as a refugee, Kailesh travelled to India and then the UK, where he learned to speak English. His first job was delivering newspapers and having worked in a retail store and cleaning in the kitchen at a restaurant, he understands the value of hard work. 
Kailesh is a proud Bangor University graduate, achieving a first-Class Honours Degree in Electronic Engineering followed by an MEng Degree specializing in artificial intelligence. Kailesh continues to be an Chartered Accountant in the UK and has completed Executive Business Learning Programs at Kellogg, Harvard, London Business School, Stanford, and Singularity University. While studying at Bangor, Kailesh received a flying scholarship with the Royal Air Force. 
In 2017 Kailesh was awarded an Honorary Fellowship from Bangor University for his services to business and community, and he joined the Bangor University Alumni Board in 2019.
In his spare time, Kailesh enjoys riding motorcycles and coaching football for both men's and women's teams, has completed a triathlon, skydived, rappelled down buildings for charity, climbed Mount Kilimanjaro to raise money to build water wells in Africa, and keep girls in school and has taught football in Mumbai. 
Kailesh's favourite quote that he lives by is, "People don't care what you know until they know you care." 
Kailesh is a member of the following Committee:
People & Culture Committee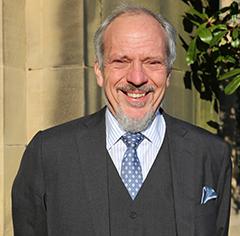 Vice Admiral Sir Paul Lambert
Vice Admiral Sir Paul Lambert has strategic, financial and leadership skills which have been gained in a series of high-profile roles and appointments in Whitehall and the Charitable Sector. He is currently Secretary General of St John International and was previously Deputy Chief Defence Staff (Capability), responsible for equipment and support budget of £14bn and providing independent advice to Ministers. He was Knighted in 2012 and is committed to lifelong learning. He has extensive international experience.
Paul is a member of the following committees:
Finance & Strategy Committee (Chair)
Remuneration Committee
People & Culture Committee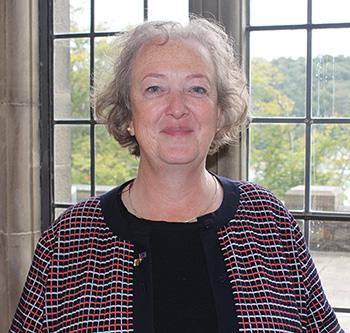 Mrs Alison Lea-Wilson MBE
Mrs Alison Lea-Wilson MBE is founder of the Anglesey Sea Zoo and Director of Halen Mon. She is a Bangor University graduate and an Honorary Fellow of the University.
Alison is a member of the following committees:
Audit & Risk Committee,
Nominations & Governance Committee
Welsh Language Affairs Committee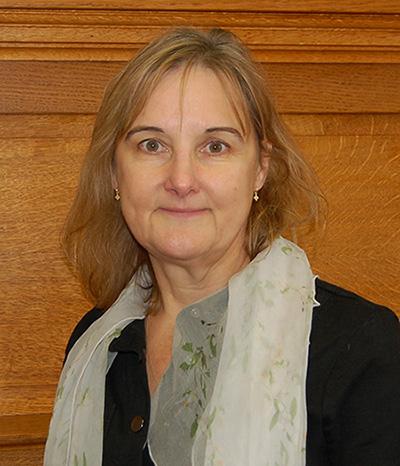 Ms Julie Perkins
Ms Julie Perkins is a Bangor alumna and is Digital Workplace Director at Lloyds Banking Group. She is an IT professional, experienced in change delivery, embedding transformational change and is passionate about championing diversity.
Julie is a member of the following committees:
Finance & Strategy Committee,
Nominations & Governance Committee,
Dr Ian Rees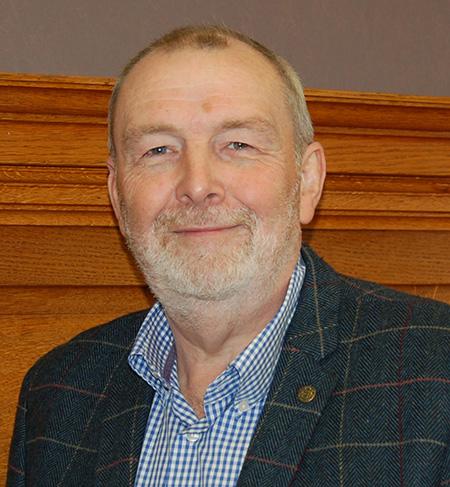 Dr Rees is a former Principal of Coleg Menai and Senior Director with responsibility for External Affairs with Grŵp Llandrillo Menai. Prior to this he was Principal/Chief Executive of Coleg Meirion-Dwyfor and Head of Ysgol y Moelwyn, Blaenau Ffestiniog.
Over the years he has also been a director of a number of bodies, including Nant Gwrtheyrn Language Centre, Fforwm and the Coleg Cymraeg Cenedlaethol. He has also been a member of ELWa's Mid Wales Regional Committee.
Between 2006 and 2012 he was a member of the Arts Council of Wales. He was Vice-Chair of the Council, and chair of the Audit & Risk Committee between 2009 and 2012.
Between 2012 and 2015 Ian chaired the Welsh Language Commissioner's Advisory Panel and in 2018 he was appointed as chair of the Commissioner's Audit and Risk Committee.
Ian is a member of the following committees:
Audit & Risk Committee,
Nominations & Governance Committee,
People & Culture Committee (Chair),
Welsh Language Affairs Committee
Professor Jean White CBE
Jean was the Welsh Government's Chief Nursing Officer for Wales between Oct 2010 – April 2021. With a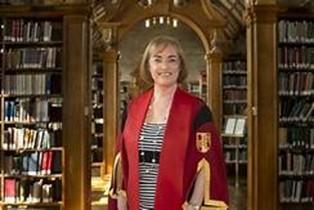 nursing career that spans more than 40 years, she began her professional life as a general nurse in Swansea and has practised in Wales and London. She has held positions in nurse education, at the Welsh National Board (regulatory body), Health Professions Wales and as a civil servant in Welsh Government. Now retired from the civil service, she is a Visiting Professor of Nursing at University of South Wales, is a mentor in the Ethnic Minority Women in Healthcare Wales programme, is an expert nurse advisor to the World Health Organisation European Regional Office and is on the judging panel for the annual St David's Awards.
Jean is Welsh by birth and grew up on the Gower Peninsula. She has numerous academic awards up to and including a PhD. Jean holds several academic and professional fellowships: Fellow of Bangor University, Fellow of Swansea University, Fellow of the Queen's Nursing Institute, and Honorary Fellow of the Royal College of Midwives. She was awarded a CBE in the 2017 Queen's Birthday's Honours list, became a Member of the Order of St John in 2018 and was awarded a Lifetime Achievement Award by Welsh Government in October 2021.
Jean is a member of the following committees:
People and Culture Committee
Audit and Risk Committee
Health and Safety Committee
Professor Tim Wheeler, DL
Tim Wheeler was appointed as Principal of the then Chester College in 1998 and subsequently the Vice-Chancellor of the University of Chester in 2005.  He retired from this role in 2020.  During his time there he grew the institution from 4,200 students to 20,700, from one site to nine including University Centre Shrewsbury. He broadened the curriculum from education, nursing, arts and science to offer, law, medicine, business, engineering and saw the turnover grow from £14M to £130M with a surplus of £3M.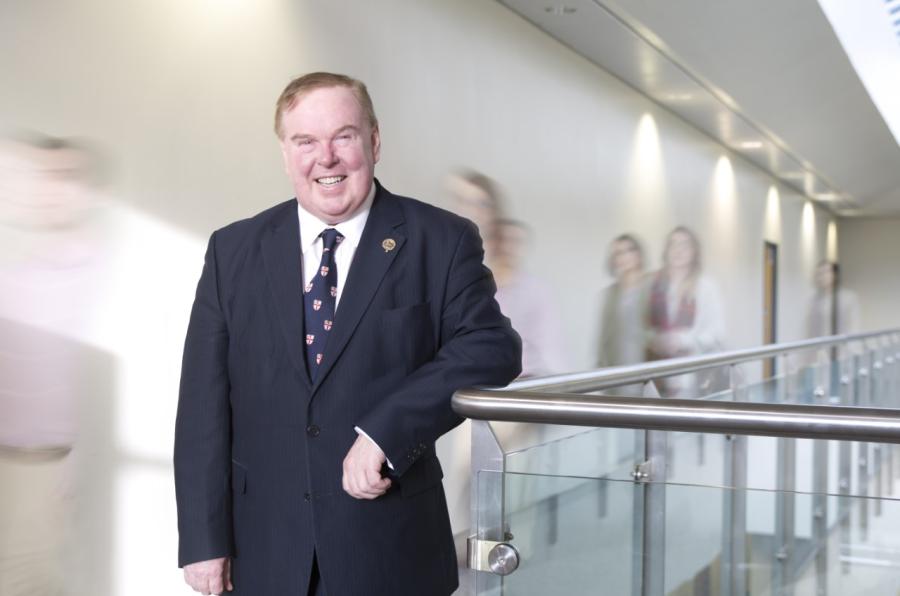 He was educated at Colwyn Bay Grammar School, then the University College of North Wales, Bangor where he obtained a batchelor's degree and doctorate in psychology.  He holds a number of honorary doctorates. During his career, he has held posts at universities in England, Wales, Ireland and Scotland, and a period as a Senior Visiting Research Scholar at St John's College, Oxford.  Much of his work has involved academic and industrial consultancies, in addition to experience in Europe, America, China and Australia.  He has published over 120 articles, books and research reports in a diverse range of areas including psychopharmacology, dyslexia, communications and safety.
Tim was Deputy Chair of the Cheshire and Warrington LEP (Local Enterprise Partnership) and a member of the Mersey Dee Alliance, a cross border economic think tank.  He is a former deputy Chair of Universities and Colleges Admissions Service (UCAS).  He is a Deputy Lieutenant for Cheshire and is actively involved with Chester Cathedral as a Lay Canon.  He is a freeman of the Cities of London and Chester. He has been a school governor and FE corporation governor for over 35 years. Tim is Chair of the Board of Coleg Cambria.
Tim is a member of the following committees:
Remuneration Committee,
Finance & Strategy Committee
Two members of Senate
One member nominated by Academic Staff
One member nominated by Non-academic Staff
The Vice-Chancellor
The Deputy Vice-Chancellor
The President of the Students' Union
The President of Undeb Myfyrwyr Cymraeg Bangor (UMCB)
Secretary to the Council
The Secretary to the Council is Mrs Gwenan Hine, University Secretary / Head of Governance Services gwenan.hine@bangor.ac.uk