Cysgliad Offer
The confidence to write in Welsh for £20.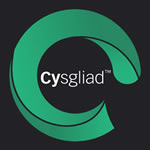 Cysgliad is Software that :
checks spelling and mutations
includes dictionaries, a thesaurus and a verb conjugator
(The Cysgliad software is only available for PCs and comes in the form of a download).
Cysgliad System Requirements
Cysgliad is suitable for PCs running Windows 7, 8 and 10.  Cysgliad will not run on macOS; see note below.
Cysgliad on macOS
A version of Cysgliad in 2008 was developed for Mac OSX 10.4 and lower with grant aid from the Welsh Language Board. This version has not been updated since and this software is no longer maintained. You can get this version
here
. We apologize that there is no up to date version available for macOS.
Ordering Process
* * * Within one working day of placing your order, you will receive your licence details which will enable you to download the software from the Cysgliad website. * * *
Cysgliad contains a useful selection of software that makes writing in Welsh easier, both at home and in the office.
Cysgliad
contains
Cysill
(a Welsh grammar and spelling checker) and
Cysgeir
(a suite of Welsh/English dictionaries in electronic format). Your unique licence will be linked to your email address. Please ensure that you also submit your address details when placing your order so that we can register your purchase.
Please complete the form (all fields are mandatory) and you will then be transferred to the university's online payment portal.
Institutions, Organisation or Enterprises
Please call (01248) 383293, or email
cysgliad@bangor.ac.uk
to obtain a quote for an annual licence. These licences also allow your staff/students to download a personal version of Cysgliad through their institutional email address at no extra cost.
Purchaser's Details