Cysgliad Offer
The confidence to write in Welsh for £20.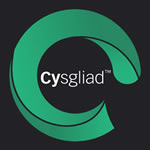 Cysgliad is Software that :
checks spelling and mutations
includes dictionaries, a thesaurus and a verb conjugator
(The Cysgliad software is only available for PCs and comes in the form of a download).
Please complete the form (all fields are mandatory) and you will then be transferred to the university's online payment portal.
Institutions, Organisation or Enterprises
Please call (01248) 383293, or email
cysgliad@bangor.ac.uk
to obtain a quote for an annual licence. These licences also allow your staff/students to download a personal version of Cysgliad through their institutional email address at no extra cost.
Purchaser's Details