Chinese Arts Competition Winners
The three Confucius Institutes in Wales recently held a Chinese Arts Competition open to all pupils in Wales on the theme of celebrating the friendship between Wales and China.

The winner of the Painting category for Years 10-13 was Ffreur Bristow Yr11 and the Poetry category winner was Eira Daimond of Year 10. Both students are studying HSK Mandarin after school in Ysgol Friars and are seen here receiving part of their prize from Ysgol Friars Deputy Head, David Healey and Confucius Institute tutors Di Shi and Jiaqi Zhang.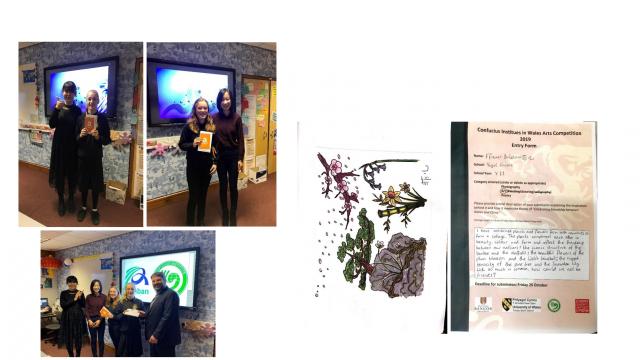 Publication date: 29 November 2019