Join us for a FREE tranquil lunchtime Tai Chi break 03/10/23 - 15/12/23
Are you in search of balance and tranquillity amidst your busy day? Join us for a FREE rejuvenating Tai Chi practice during your lunch break!
Sessions will run between 12.30-13.30 every Monday to Friday from October 3rd to December 15th
No advance booking is required. Everyone welcome!
Practice Details:
Dates: 3rd October 2023 - 15th December 2023
Special Outdoor Sessions:
17th October, 14th November, 15th November, 16th November
Outdoor Location (Weather Permitting):Rathbone Wellbeing Garden
What to Expect:
Tai Chi is a graceful, flowing exercise that promotes relaxation, flexibility, and mindfulness. It's suitable for all ages and fitness levels. Our experienced instructor will guide you through gentle movements, helping you find tranquillity in the middle of the hustle and bustle of your day.
Why Join Us:
Free Sessions: All our Tai Chi practice sessions are completely free.
Beautiful Setting: Rathbone Hall and the Rathbone Wellbeing Garden provide a serene backdrop for your practice.
Health Benefits: Tai Chi can improve your balance, reduce stress, and enhance overall well-being.
Community: Connect with like-minded individuals and experience the power of group practice.
What to Bring:
Comfortable clothing and footwear
Water bottle
An open mind and a sense of curiosity
Important Notes:
In case of inclement weather, outdoor sessions might be cancelled.
Please check our website or social media for any updates or changes to the schedule.
Discover Inner Harmony at Lunchtime:
Whether you're a seasoned practitioner or new to Tai Chi, our lunchtime sessions are designed to provide a refreshing break and promote well-being.
Join us at Rathbone Hall, Bangor University, from 3rd October to 15th December for this enriching experience. Take a step towards balance and peace in the heart of your day.
For more information and updates, visit our website or follow us on social media.
We look forward to sharing the art of Tai Chi with you!
Contact: confuciusinstutute@bangor.ac.uk
About Us
The inception of the Confucius Institute at Bangor University took place in September 2012, contributing to a vast network of more than 500 similar institutions globally. In the United Kingdom, there are presently 30 Confucius Institutes, with three of them located at distinguished Welsh universities - Bangor, Cardiff, and the University of Wales Trinity St. David.
The Confucius Institute at Bangor University plays a pivotal role in fostering mutual understanding between the nations of Wales and China and serve as a strategic gateway in promoting harmonious interactions and mutual appreciation among global communities. 
The Two Dragons
In Bangor, this venture provides an important opportunity for the people, communities, businesses and organisations of north Wales to engage on a journey of understanding into modern and classical China. Conversely, the Institute enables us here in north Wales to promote our rich culture, language and heritage in its many forms to China; a cultural, educational and intellectual exchange that is embodied as a meeting of the Two Dragons.
Bangor University's uniquely bilingual environment, and its well established international profile, makes this an ideal place to support the work of the Confucius Institute: a setting that serves as a seedbed of enrichment to maintain national diversity and one that promotes cultural comparability between nations.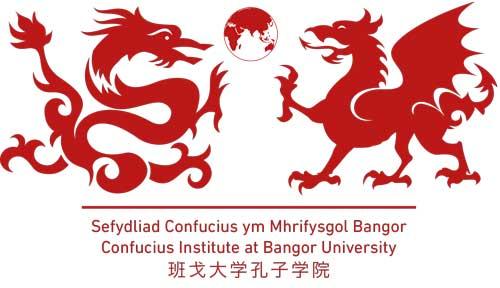 Meet the Team
Our Directors
The Confucius Institute at Bangor University is guided by a dynamic duo of Directors, each possessing expertise in their respective academic fields. Both Directors share a deep commitment to the Institute's overarching mission, which revolves around fostering the appreciation and understanding of Chinese language and culture in the beautiful region of north Wales.
Lina completed a MA in Economics from the prestigious University of National and World Economy in Bulgaria. She then pursued her passion for understanding the human mind by earning a BSc in Psychology, followed by an MSc in Cognitive Neuroscience. Her thirst for knowledge and dedication to her field eventually culminated in a PhD from Bangor University's School of Psychology.
Originating from the serene town of Peshtera, nestled in the picturesque Rodopi Mountains of Bulgaria, Lina's upbringing instilled in her a deep appreciation for nature and culture. Lina has been an integral part of the Confucius Institute's team for over ten years and was appointed as the Director of the CI in 2018.
Lina's research interests span a wide spectrum, encompassing the fascinating intersection of science, art, and education. She thrives on interdisciplinary collaborations with colleagues within Bangor University, as well as with the esteemed China University of Political Science and Law, which is a partner university of the Confucius Institute. Beyond these institutions, she actively engages with fellow educators across the global network of Confucius Institutes.
Being part of the Confucius Institute allows Lina to play a significant role in guiding students on their language and cultural learning journeys. She firmly believes that immersing oneself in a new language and culture opens the door to boundless possibilities, fostering understanding, tolerance, and empowerment to navigate the world with thoughtfulness and compassion.
Outside the academic realm, Lina's compassionate nature extends to rescuing animals in need, exemplifying her commitment to making the world a better place for all beings. She finds solace in yoga and often explores the breath-taking Welsh mountains, accompanied by her loyal canine companion during her leisure time.
Professor XU Dan, Director
DAN Xu is a distinguished member of our team, holding a dynamic academic background with a Bachelor of Arts in English from Beijing Normal University, a Bachelor of Laws in Law from China University of Political Science and Law, and a Master of Arts in International Comparative Education from Beijing Normal University.
DAN Xu's career has been significantly influenced by her extensive tenure at China University of Political Science and Law in Beijing. From 2002 to 2018, she served as Section Chief of the International Cooperation Department in the School of International Education. During this period, she expertly managed a diverse portfolio of international programs, including the collaborative LLM program with prestigious institutions such as Temple University (USA) and impactful summer study programs in close collaboration with universities in the USA and Australia.
Her responsibilities extended beyond program management, as she also assumed a vital role in overseeing the Chinese Law LLM and PhD programs designed exclusively for international students. DAN Xu's dedication further extended to the efficient management of administrative responsibilities linked to international exchange students, ensuring their seamless integration into the academic community.
Building on her rich international experience and unwavering commitment to global education, DAN Xu undertook the role of Vice Dean at the School of International Education from July 2018 to July 2023. In this position, her purview encompassed the comprehensive oversight of international student affairs, cooperative education programs, Chinese language training, and the dynamic landscape of international scholarship initiatives at CUPL.
DAN Xu's quest for global engagement transcends her work responsibilities. She has actively participated in various study programs and workshops conducted in diverse corners of the world, including Cuba, Iceland, the United States, Switzerland, and the United Kingdom. This gives her keen insight into international education and collaboration.
With DAN Xu's rich expertise, unwavering dedication, and passionate commitment to fostering international educational connections, she is an invaluable asset to our Confucius Institute, continuously enriching the educational experience for all.
Chinese Language Tutors
LI Xiuli, Senior Teacher
ZHANG Xianke, Senior Teacher
LUO Yuanyuan, Senior Teacher
ZHANG Houxing, Senior Teacher
CHEN Mengling, Tutor
LIU Xuanchen, Tutor
CAI Wenting, Tutor
ZHAI Pupu, Tutor
ZHANG Lanxin, Tutor
Local Tutors
YANG Li (Annie), Tutor
MENG Yang (Emily), Tutor
LU Bixiao, Tutor
JIANG Jingjing, Tutor
Melanie Brown, Tutor
Marketing and Administration
Discover the Power of Mandarin Language at the Confucius Institute, Bangor University!
At the heart of our institute's mission lies the central focus on Chinese (Mandarin) language provision. We take great pride in offering a comprehensive array of learning opportunities, not only to schools and colleges but also to groups and individuals seeking to embrace this captivating language.
Our dedication to lifelong learning drives us to introduce the beauty and richness of the Chinese language throughout north Wales. Whether you're a student, a professional, or an enthusiast, we warmly welcome learners of all abilities and backgrounds.
Tailored Learning for All:
Our classes are thoughtfully crafted to suit the needs and preferences of each learner. Whether you wish to learn as a group or individually, we have the perfect learning experience for you. We understand that every learner's journey is unique, and our dedicated instructors are here to support you every step of the way.
Unleash the Potential of Mandarin:
With Mandarin rapidly becoming a global language of communication and business, acquiring proficiency in it opens doors to numerous opportunities. Whether it's for personal growth, academic pursuits, or career advancement, our Mandarin language classes are designed to empower you with essential linguistic skills and cultural insights.
A Rich Cultural Experience:
At the Confucius Institute, language learning goes beyond textbooks. We provide an immersive and enriching cultural experience, enabling you to appreciate the nuances of Chinese traditions, customs, and heritage. Our classes seamlessly blend language with culture, making the learning process engaging and inspiring.
Join Our Vibrant Community:
Be part of our diverse and vibrant community, where learners of all ages and backgrounds come together to embrace the beauty of Mandarin and foster cross-cultural understanding. Together, we create an environment that encourages growth, friendship, and meaningful connections.
Ready to Begin Your Journey?
Whether you're starting from scratch or seeking to enhance your existing skills, we have the right class for you. Explore our wide range of language programs and discover the one that suits your goals and schedule.
Connect with Us:
Follow us on social media to engage with our community, share your language-learning experiences, and get a glimpse of the fascinating world of Chinese culture.
Get ready to embark on an unforgettable linguistic and cultural adventure with us at the Confucius Institute, Bangor University. Together, let's explore the power of Mandarin and open doors to a world of opportunities!
Online Learning Resources
Discover the Excitement of Chinese Language and Culture from Anywhere!
Embark on a transformational journey of language and cultural discovery. Register for our Zoom-based Chinese language courses or dive into our captivating video classes on Chinese culture.
Embrace the world of Chinese language and culture through our innovative Zoom platform and captivating video classes. Together, let's open doors to new horizons and connect with the essence of China's rich heritage.
For more details and registration visit our Online Learning Resources page.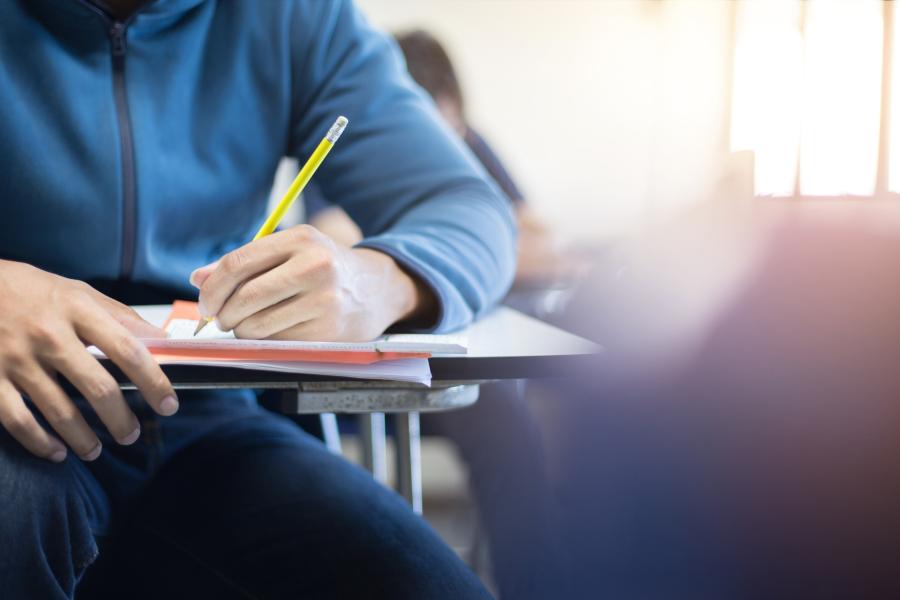 "This course was the best!"
"The teacher is so good. She taught everything in the very best way and all the lessons were filled with breakout rooms and collaboration practices."
HSK Online Student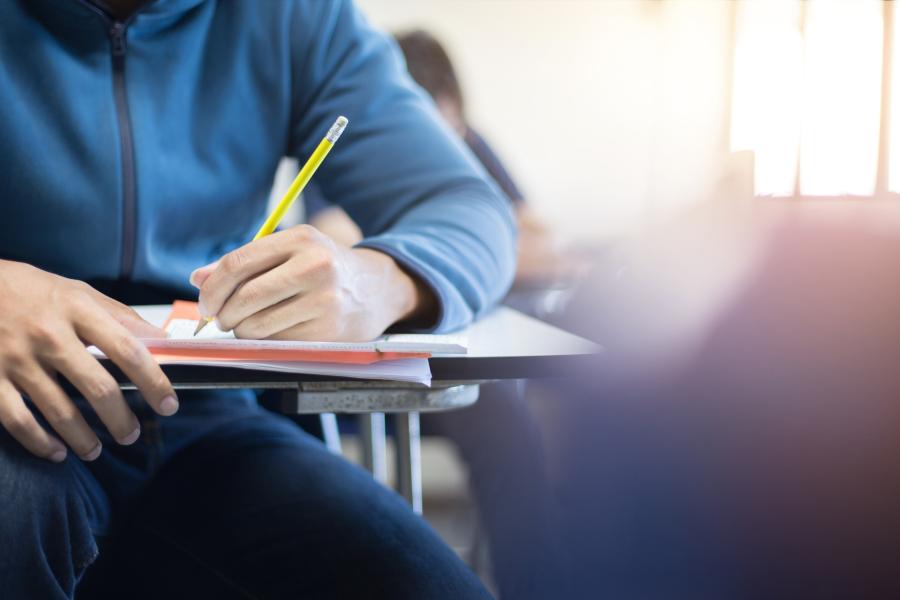 "Thank you all!"
"I really enjoyed the course and learning more about Chinese culture."
-Mandarin Summer School Student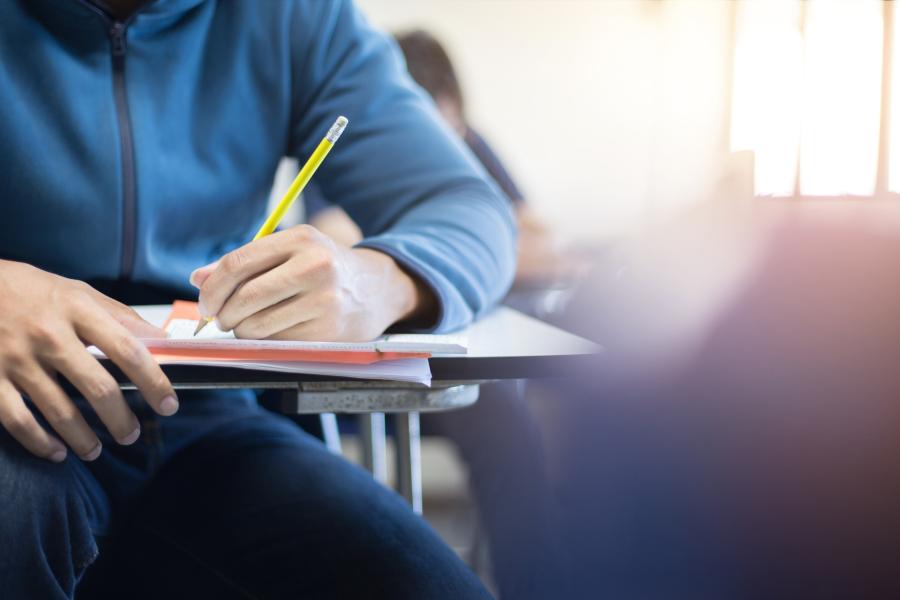 "A very lively, enigmatic and engaging teacher."
"An interesting and valuable insight into Chinese language and culture."
- Ysgol Friars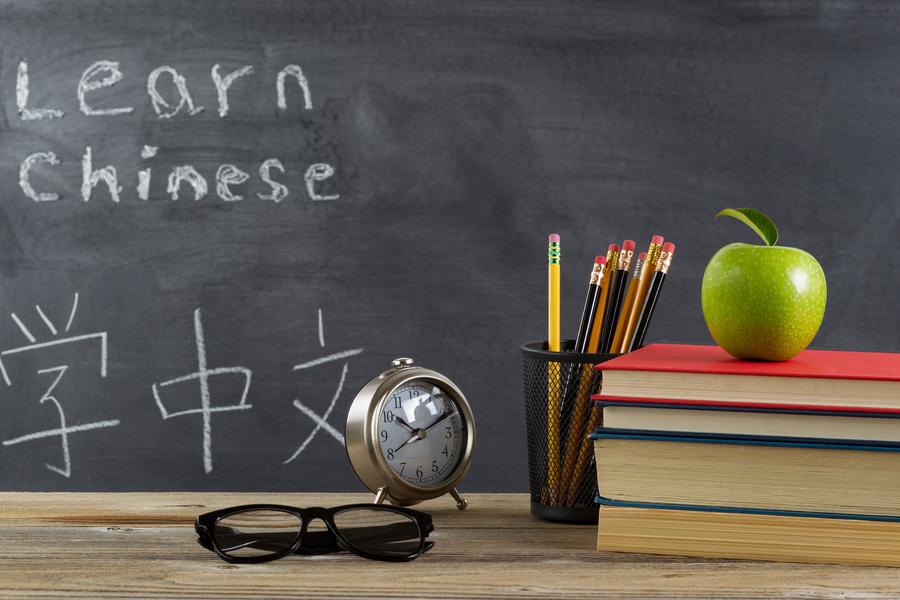 'THE TUTORS HAVE BEEN GREAT IN HIGHLIGHTING KEY PHRASES AND EXPRESSIONS'
'…But the class is much more than that, as each of the tutors takes turns introducing a wide variety of fascinating topics on Chinese Culture, and we get an insight into what is unique to China and what is shared with our own culture.  I think this approach is crucial to building links between people and cultures.'
Chinese Corner student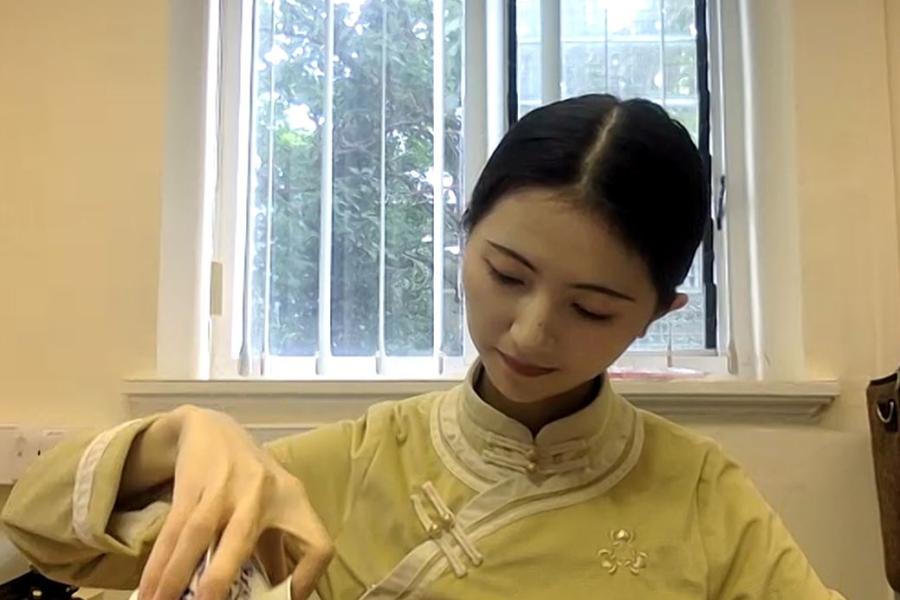 Thank you very much for an excellent learning opportunity
'I enjoyed every minute of it and will definitely keep an eye on future events.'
Mandarin Summer School Student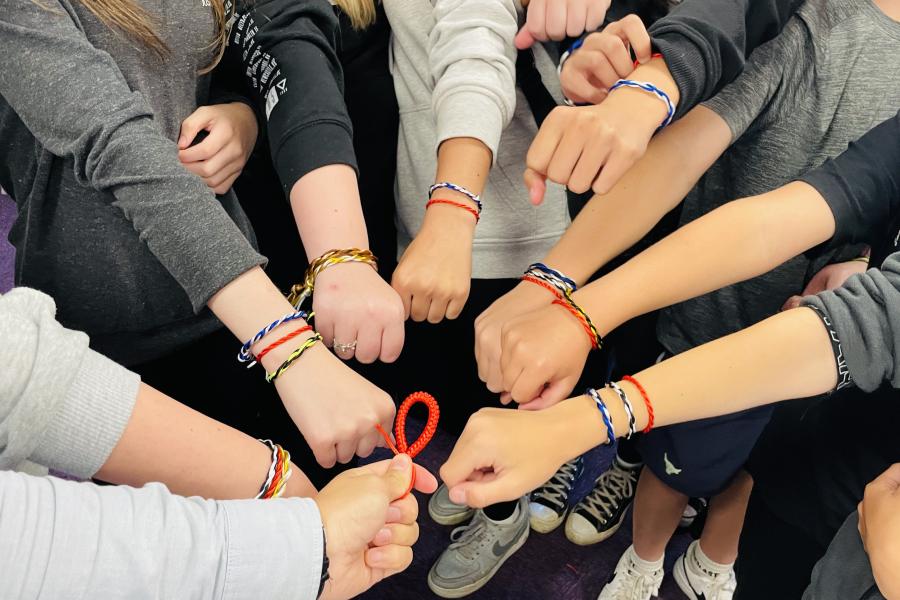 Excellent service from start to finish!
Pupils and staff thoroughly enjoyed the workshops. Especially the more practical element offered.
David Hughes School
Research
The Confucius Institute at Bangor University benefits not only from the wealth of academic excellence and expertise at Bangor, but also from that of its international partner, China's leading law school: the China University of Political Science and Law (CUPL) in Beijing. This partnership has created particularly strong links in the area of law, with many collaborations taking place between CUPL and Bangor University's School of Law.
Our core research strengths also include Law, Business, Music, Modern Languages, Linguistics, Psychology and Education – in focusing on these and forming strategic partnerships to maximise the opportunities available – we aim to develop an international research portfolio that will cross cultural, economic and political divides between north Wales and China.
Our Directors
The Confucius Institute at Bangor University also benefits from the academic expertise of its two Directors.
Research Staff
Past Projects
An ethnobotanical survey investigating medicinal plant use by Chinese population in North Wales in collaboration with Dr Sophie Williams, Lecturer in Conservation in the School of Environment, Natural Resources and Geography at Bangor University, and post-doctoral researcher at Xishuangbanna Tropical Botanic Garden. 
Intercultural communication project investigating how Chinese students intergrate in UK and other European countries. The project is in collaboration with Prof. Olga Leontovich, Head of the Department of Intercultural Communication and Translation at Volgograd State Pedagogical University (VSPU), the largest teacher training university in southern Russia. 
DynaMost - Digitisation of series of lectures on Chinese dynasties. In collaboration with Petar Miladinov, Lecturer at the Faculty of Philosophy, Department of Library Scentific and Cultural policies at St.Kliment Ohridski University, Sofia, Bulgaria.
Culture
Whether your interest lies in language, music, art, craft, film, cuisine, dance, costume or heritage, there's something to suit every taste in our year-round programme of events, which aims to promote Chinese culture and cultural collaboration across north Wales.
Our public events include activities such as calligraphy, paper-cutting, musical performance, tai qi and kite painting, and we also offer cultural workshops to community groups and schools to suit requirement.
Academic research at Bangor University builds on this activity, with collaborations taking place in the Schools of Business, Law, Music, Modern Languages and Cultures, Linguistics, Education and SENRGY (School of Environment, Natural Resources and Geography).
China's highly diverse and culturally rich ethnic population is also represented, acknowledging the country's 56 recognised ethnic groups, and exploring aspects of culture and language unique to these in relation to our own ancient and vibrant culture here in north Wales.
CHINA SUMMER CAMP 2024
Our China Camp is the perfect opportunity to visit China under the guidance of experienced hosts who will lead you through a packed programme of language classes and cultural excursions. Subsidised by the Centre for Language Education and Cooperation (CLEC) and hosted by our partner university, China University of Political Science and Law, our camps are an affordable and enjoyable way for our students to experience China.
The exact dates for the China Summer Camp will be announced in March 2024.
REGISTER YOUR INTEREST HERE
Who is eligible for the China camp?
The China camps are designed for people who:
Have not previously participated in a China camp sponsored by CLEC.

Are over 18 years old.

Have studied Mandarin with the Bangor University Confucius Institute OR are studying Mandarin.

Have passed the HSK 2 exam.
There are a maximum of 30 places available, and a minimum group size of 20 must be reached for the trip to go ahead.
How much does the camp cost?
The Centre for Language Education and Cooperation (CLEC) will fully fund accommodation, transportation, and activities within China. Applicants are expected to cover their own international airfare and the Chinese visa application fee (visa fees vary but are approximately £150). Most participants spend about £300-£400 in China on buying souvenirs and eating out. If you enjoy shopping you may spend more, and it is also not difficult to spend less. You will sometimes need to buy some snacks when you are out and about. Based on participant feedback, we now also allow extra free time in the evenings, which means that not all meals are provided. However, you can eat relatively cheaply in China.
These figures are based on trips before the pandemic.
What is the programme of activities for the trip?
Participants are immersed in Chinese language and culture for an action-packed two weeks. Activities may include:
Chinese language lessons

Historical excursions (including a visit to the Great Wall)

Chinese calligraphy and painting classes

...and much more!
We work with our partner University to prepare an exciting itinerary of activities and excursions for camp attendees.
Past Events - Highlights
Every year the Confucius Institute organises spectacular Chinese New Year celebrations in Bangor, including many live performances, such as the Chinese Gala, traditional Chinese arts and crafts workshops, Dragon Parade, Martial arts performances, etc.
For more information about any of our cultural, learning or research activities, please email us at: confuciusinstitute@bangor.ac.uk or call: 01248 388555.
Confucius Institute
Athrolys Building
College Road
Bangor
LL57 2DG
You can also find us on Facebook