Siân James headlines concert for Chinese New Year
Acclaimed Welsh folk singer and harpist, Siân James, is set to headline a special concert of Welsh and Chinese music at Bangor University on Friday 20th February to celebrate Chinese New Year.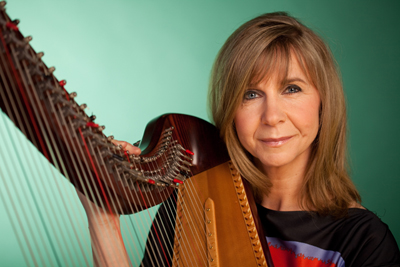 Presented by Bangor University's Confucius Institute, The Two Dragons Concert will unite Welsh and Chinese musicians for an enchanting evening of song in Powis Hall. Siân James will perform with Chinese musicians from Bangor University's School of Music, supported by local schoolchildren, singing in both Welsh and Chinese, from Our Lady School in Bangor and Ysgol Llanbedrgoch on Anglesey.
"Bringing schoolchildren and students together with a musician as renowned as Siân James is a great way to encourage and celebrate a passion for music." commented Institute Director, Dr David Joyner.
"There is so much we can learn through exploring and comparing the rich cultures of our two countries and we are delighted to be able to unite these performers for what is sure to be a magical and inspiring evening."
The concert, which will take place in Bangor University's Powis Hall on Friday 20th February, 6.30-9.30pm, is the latest in a series of Two Dragons events run by the Institute, which aims to promote cultural exchange between China and north Wales. Tickets are on sale now from Bangor University's online shop (http://shop.bangor.ac.uk): £10 full price/£5 concessions.
Click
here
for more information.
Publication date: 12 February 2015