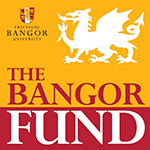 Bangor University has partnered with the Fulbright Commission to offer one Fulbright Bangor University Award. The award is open to students from the US, and covers master's degrees, or the first year of a doctoral degree programme offered by the university in Celtic Studies, Creative Writing, or Ocean Sciences.
The Fulbright Bangor University Award has been made possible by the generous contributions of alumni through The Bangor Fund.
Eligible Master's courses
Celtic Studies:
Creative Writing:
Ocean Sciences:
Marine Environmental Protection MSc
Ocean Sciences MSc by Research
The award includes a:
Full tuition waiver
Stipend for 2022/23 of £14,000
The deadline for applications for the 2021/22 awards is Tuesday, October 12, 2021 at 5pm Eastern Time.
Students need to apply for the award through the Fulbright website. For more details on the application process click here.
For further details, please contact the Regional Manager responsible for your country, Peter Sharpe.