The Postgraduate Study Experience
Over the years, the essential nature and purpose of a higher degree by research has generally been seen as offering an opportunity to make an original contribution to research and scholarship through a programme of research training governed by rigorous intellectual standards. Today, this ideal is being perceived increasingly in broader terms: in some academic disciplines, postgraduate research allows you to develop and improve skills, such as creative artistic ability, critical thinking, professional responsibility, organisational skills and proficiency in oral and written communication, as well as offering thorough training in the process of research and acquisition of transferable and interpersonal skills. In other academic disciplines, scientific research aims to increase understanding of the natural world using scientific methods, which may be defined as the testing of hypotheses by observation or experiment, for example.
Choosing the right Research Degree
First of all, it's important to remember that whatever programme you choose, you will be working at an advanced level of study above and beyond what you may have experienced on earlier, undergraduate or taught masters courses. As your postgraduate research career unfolds, you'll be expected to deepen your subject-specific knowledge and to develop your critical awareness of research debates shaping your chosen field of enquiry. You will also accumulate valuable knowledge of advanced research skills and methodologies and discover new kinds of conceptual understanding, allowing you to evaluate cutting-edge scholarship and to explore new hypotheses. At this more complex level of research, you'll learn how to be flexible in your project management, negotiating unforeseen challenges and unexpected findings.

Equally importantly, there are a number of pathways at Bangor to choose from for your doctoral programme. You'll need to decide whether you wish to follow your programme full-time or part-time (remember that you can move between these modes during your time at Bangor). You may wish to work full-time at the university or you may wish to combine study with periods at another institution or at an external place of employment. If you are a published scholar/writer already, you may like to consider applying for a PhD by Publications or you may wish to pursue your course wholly by distance-learning. These pathways will depend, of course, on the nature of your proposed project and the format of the programme at Bangor. Before you apply, do go ahead and contact the relevant academic staff member to discuss your choices.
Compare Postgraduate Research Degrees
PG RESEARCH DEGREE
TIME (equivalent part-time options can be negotiated)
RESEARCH
MScRes./MRes.
Masters by Research
One year (Full Time)

A substantive evaluation and analysis of a body of knowledge

and/or

An original research project

MPhil
Master of Philosophy
Two years (Full Time)

A critical evaluation and analysis of a body of knowledge

and/or

An original contribution to knowledge

The Doctorate (PhD)
Doctor of Philosophy
*can be wholly distance learning*
including

The Professional Doctorate

Typically, three years
(Full Time)

Produce new findings
Interpret new knowledge through original research or other advanced scholarship
Engage with debates at forefront of the discipline
Meets standards of peer review
Worthy to be considered for academic publication

PhD by Publications
One year registration
(Full Time)

Candidates should have a substantial portfolio of published work prior to application
The portfolio will include single- and/or co-authored peer-reviewed publications with scientific/academic presses. Subject-specific considerations are acknowledged when assessing a portfolio.
Constitutes an opportunity to showcase the portfolio with the guidance of an experienced supervisory team. typically, the candidate is required to supplement the portfolio with a critical analysis developed during the period of registration at Bangor University.
The Research Environment
Successful postgraduate researchers are self-reliant, well- organised and able to call upon a variety of inner resources, notably stamina. Of particular importance, of course, is the intellectual environment resulting from the presence of a large postgraduate research community and the active involvement of staff in research at the highest level. Equally importantly, postgraduate researchers can gain much intellectual stimulation during experimental or observational work from their peers.
It is essential that postgraduate researchers develop a good relationship with their supervisors. At different points during your postgraduate career, supervisors will assume a range of different identities: mentor, colleague, friend. They are there to advise and to guide as well as to introduce you to new research environments and teams. They will be key to finding out how and where to showcase your research at national and international conferences as the years go by. So this relationship not only involves initial direction and later guidance, but can also enable a postgraduate researcher to gain access perhaps to research resources, to possibilities of funding and to relevant research teams elsewhere in the university and beyond. Where appropriate, supervisors will introduce their postgraduate researchers to technical, administrative and archival staff who are able to provide assistance with a project, and it should be appreciated that in the environment of university research, the quality of this input is inevitably enriched by having a good working relationship with all the colleagues involved.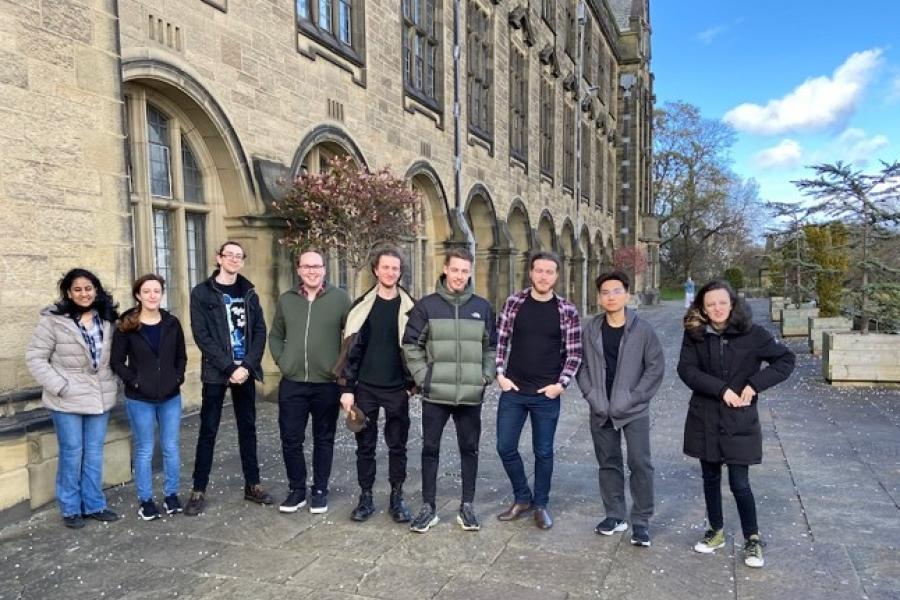 Meet our Researchers
Read profiles of members of our Postgraduate Researchers.  By working with our researchers, you will have the opportunity to grow and achieve your full potential.
Support for Postgraduate Researchers
Postgraduate researchers at Bangor have supervisory committees, personal tutors and there is also a Postgraduate Research Director for each academic school. All of these staff are there to advise and guide you as well as responding to queries and concerns you may have. Each College also has a College Director of Postgraduate Research who is the link between the School concerned, the Doctoral School and the Academic Registry and contributes to the development of the Doctoral Programmes. Working together with the Student Union, Student Services, staff and administrative teams, the Doctoral School aims to ensure that every one of our postgraduate researchers is embedded in a university-wide network offering guidance and support.
Student Services comprise five distinct, but integrated services:
Student Support
Disability Service
Study Skills Centre
Student Counselling Service
Careers and Employability Service.
These services enable you to make the transition to HE, fulfil your academic potential and develop the skills and knowledge to be successful in your chosen career goals following graduation.  We provide support for prospective postgraduate researchers, current postgraduate researchers and recent graduates through a range of integrated services including information, advice, specialised services, skills development opportunities and training sessions.  
If study presents challenges because of dyslexia, dyspraxia or AD(H)D, get in touch with the Dyslexia Service within Disability Services, Bangor University.

The Dyslexia Service provides information and advice on:  
Personal Learning Support Plans (PLSP)
Disabled Student Allowances (DSAs)
Study support
Postgraduate researchers can come for advice (in English or Welsh) on building their learning skills and tackling study requirements, either on a regular basis or when they feel they need it.  For postgraduate researchers who haven't previously been assessed, the Dyslexia Service provides informal preliminary 'screening' assessments free of charge.  
Bangor University is well known for the warm welcome it extends to its postgraduate researchers. A really important part of that are the Peer Guides who remain on hand to help our new postgraduate researchers settle in. Coming to university for the first time can be scary and daunting.  That's why at Bangor, we make sure you get the best start by introducing you to Peer Guides who'll be there to answer any questions, show you around, make sure you meet new people and have a great time
Postgraduate researchers are provided with support in Halls of Residence both in the daytime and out of hours by Halls Staff, University Security Staff, and by Resident Senior and Student Wardens. Senior Wardens in Halls have a dual welfare and disciplinary role; they are assisted by Student Wardens in the provision of pastoral support for postgraduate researchers residing in Halls.
There are seven Senior Wardens and 35 Student Wardens in the Halls of Residence who do everything possible to foster and maintain a safe residential environment in which students from diverse backgrounds may study and socialise in a peaceful and secure environment. They encourage understanding, tolerance and civilized behaviour; occasionally they are called upon to mediate.
Postgraduate researchers may seek advice or support from a Warden at any time.  The resident Wardens are on duty from 6pm - 8am each weekday and 24hours a day at weekends, while the Assistant Head Warden may be contacted through the Halls Office during office hours.
See Bangor University Accommodation
Bangor University seeks to enhance your employability skills during your time with us. We seek to do this with guidance delivered in the form of:
Face-to-face clinic appointments
Online careers guidance
A programme of central workshops
Employer talks and presentations
A postgraduate researcher employment bureau/online job vacancy platform
Enterprise skills development and support
Variety of online resources to enhance your employability status
There is also the opportunity for our Postgraduate Researchers to participate in our PGCertHE programme, designed  to develop their knowledge and skills in the areas of teaching, learning, assessment, and supervision.
Support for International Postgraduate Researchers
Bangor attracts postgraduate researchers from all over the world. The University has an office which supports these international postgraduate researchers (and their families) before arrival and during their studies. The office provides a comprehensive range of services, aimed at ensuring that postgraduate researchers are well-supported and receive advice and assistance, if needed.

International Student Support 
The office can be contacted at:
Rathbone Hall,
College Road,
Bangor,
Gwynedd,
LL572DF
Email: internationalsupport@bangor.ac.uk
International Education Centre (IEC)
The IEC is based at Rathbone Hall on College Road and provides a range of services for international postgraduate researchers – both prior to arrival and during their time at the University.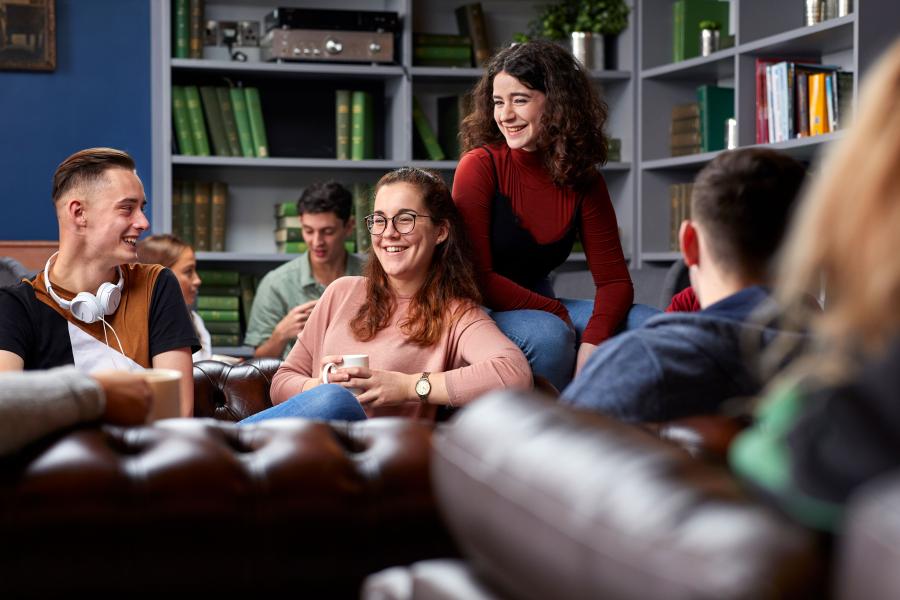 Postgraduate Scholarships, Studentships & Bursaries
Scholarships, Studentships and Bursaries are funded by both the University and our individual academic schools. In addition, the International Education Centre also supports international students through a range of awards for international students. Numerous other sources of external funding are also available.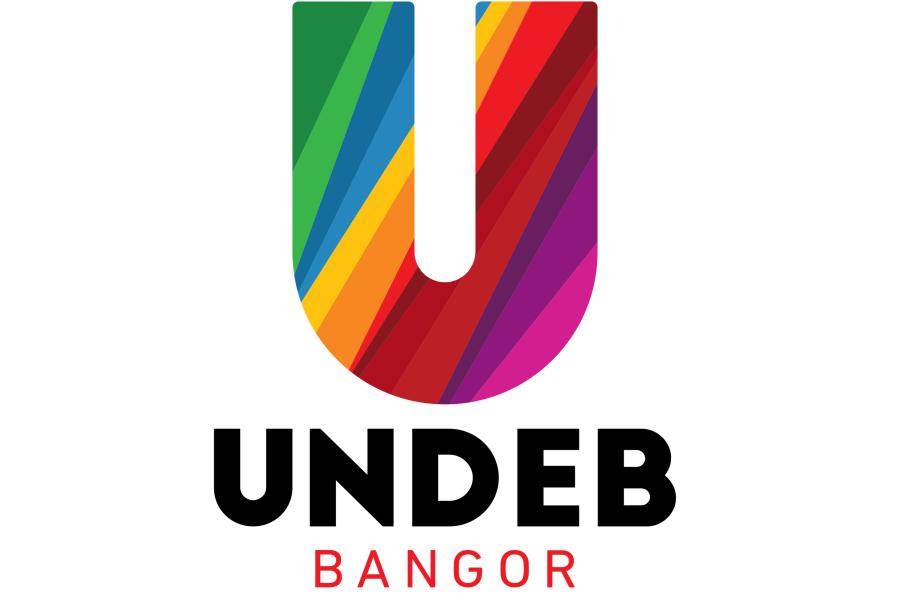 Postgraduate Researcher Community
The Bangor University Students' Union offers extra-curricular activities for Postgraduate Researchers - over 60 sports clubs, 100 societies and 20 volunteering projects as well as social events and campaign activities. There's always something to interest you. 
The Students' Union is also responsible for running the university-wide Course Rep. system, where Postgraduate Researchers on each course are elected to represent their peers at University committees and field opinions on a wide range of topics.
The Postgraduate Researchers' Society is a representative body of Postgraduate Researchers at Bangor University. It offers a social platform for all Postgraduate Researchers to meet one another and to aid the exchange of ideas between different disciplines. It also organises an annual Postgraduate conference.
Training and Development Workshops
Doctoral School, Bangor University, Bangor, Gwynedd, LL57 2DG, UK.
Contact Us
Doctoral School, Bangor University, Bangor, Gwynedd, LL57 2DG, UK.