Isle of Man student offered scholarship to study in the USA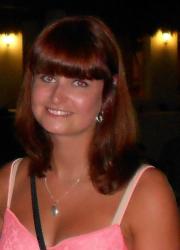 Bethany QuayleA Bangor University student has won a 2015/16 Ella Olesen scholarship to spend a year at the University of Idaho in the USA.
Former Castle Rushen High School pupil, Bethany Quayle, 20, from Colby, Isle of Man is studying for a degree in primary education at the School of Education and will travel to the United States in August.
A talented gymnast and gymnastics coach, Bethany has represented the island at competitions throughout the UK and Canada and took part in the opening ceremony of the 2011 Commonwealth Youth Games in the island.
The scholarship is awarded annually to a female degree student who has been supported through her studies by the Department of Education and Children (DEC).
Bethany said: "I'm so excited to have been given this once in a lifetime opportunity to study in America.
"I'm looking forward to broadening my knowledge of the education system in a different environment, to enhance my aspirations of becoming a teacher.
"I hope to explore the many things Idaho has to offer."
Bethany has been the University's gymnastics club captain for two years running and last year achieved half colour (awarded by universities for excellence) for her role.
She was part of the University's cheerleading squad that came second at University Nationals last year and is a handball player.
The award is named after the late Miss Ella Olesen, a former registrar of the University of Idaho who died in 1985. Her mother, Margaret Teare, was born in Ballaugh and emigrated to America in 1890. She gifted the scholarship in 1971 in honour of her Manx ancestry.
Publication date: 22 April 2015