Minister to Lecture at Bangor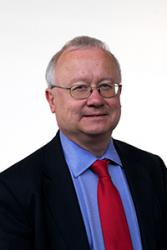 Welsh Government Ministerleighton Andrews.Leighton Andrews AM, the newly appointed Minister for Public Services in the Welsh Government will be at Bangor University on Thursday 2 October.
The Minister will be discussing 'Ministering to Education: A Reformer Reports' in a public lecture which will promote debate in education, offering the inside story on several key decisions and reforms made during his time as Education Minister (2009–2013).
The Lecture is free of charge and open to all and takes place in the Main Arts Lecture Theatre and begins at 6.30.
Twice named Welsh Politician of the Year during his time as Education Minister (2009–2013), Leighton has been described as "irresponsible and mistaken" by Michael Gove and "the best Education Minister in the UK" by Alistair Campbell.
From the failure to follow through on Richard Daugherty's report after SATs were abolished to the decision to re-grade exam results when English Language GCSE exams came under fire in 2012 (with information on Ofqual's comments on Wales, never before made public), the lecture will consider the effect such decisions have had in setting the education systems of England and Wales on diverging paths, and comment on the complex challenges that still lie ahead to make the Welsh education system as good as any in the world. There will be an opportunity for questions at the end.
Publication date: 24 September 2014