Image Gallery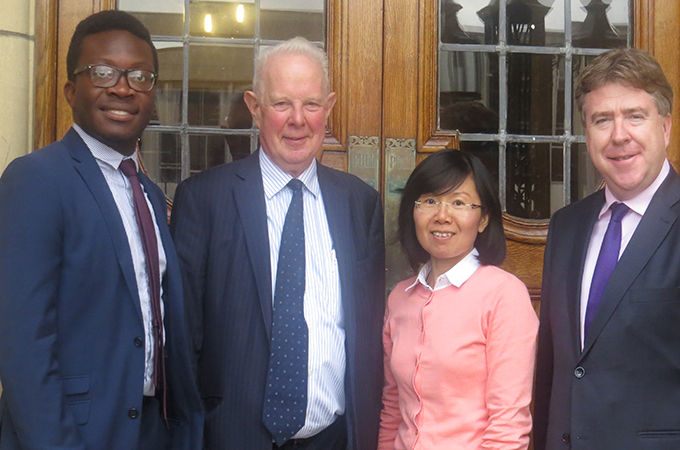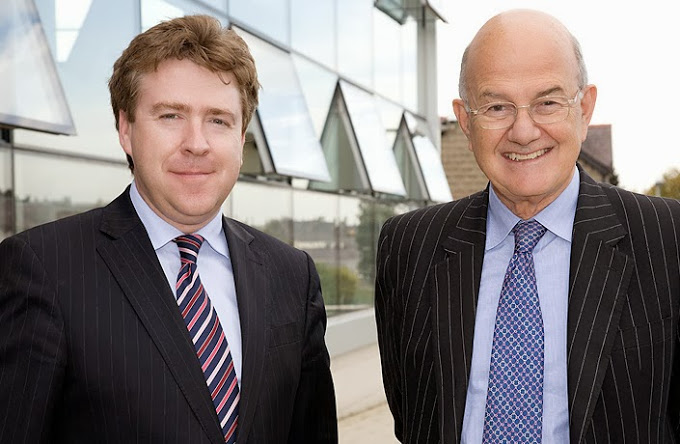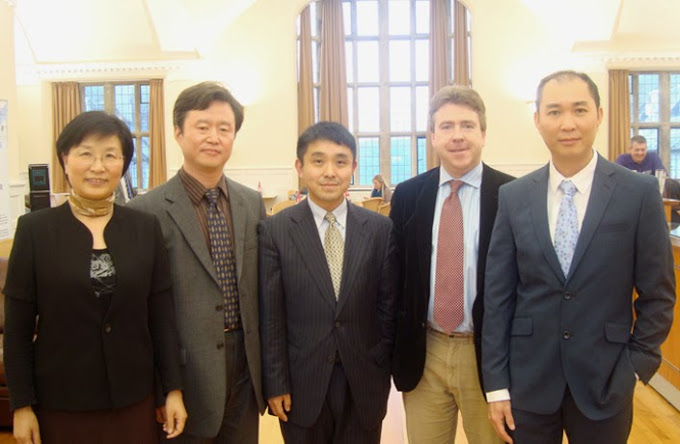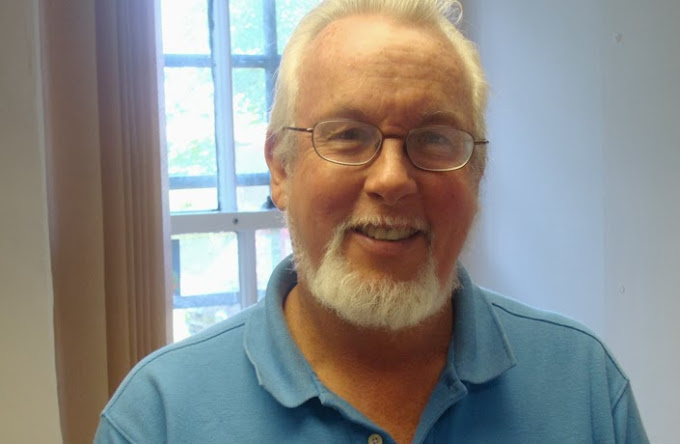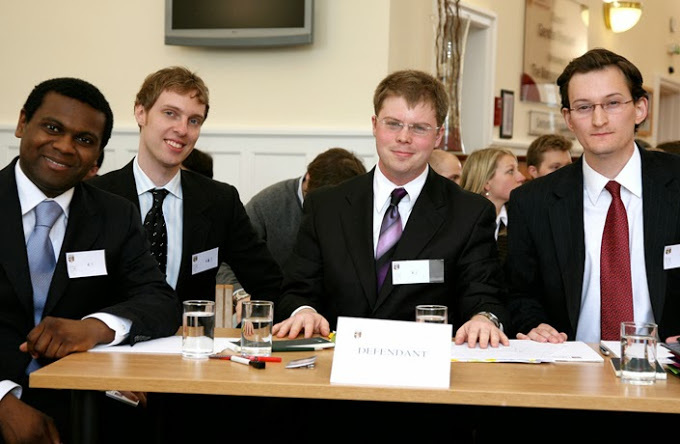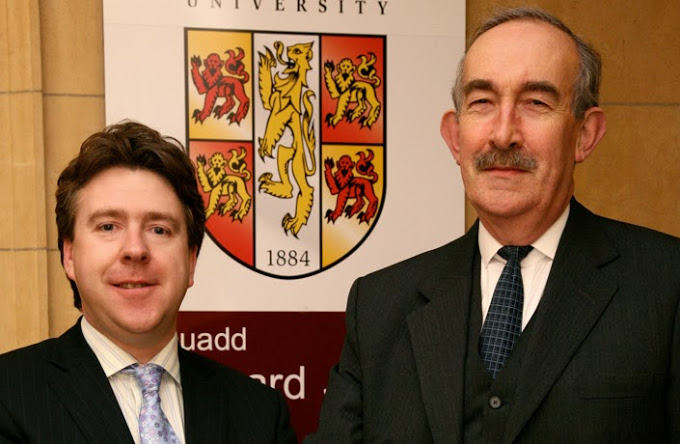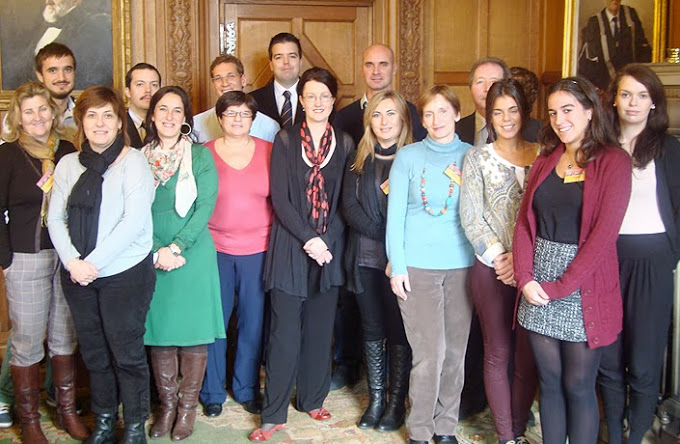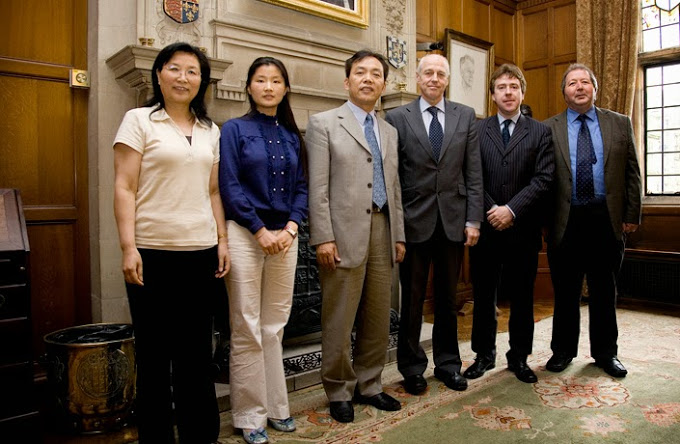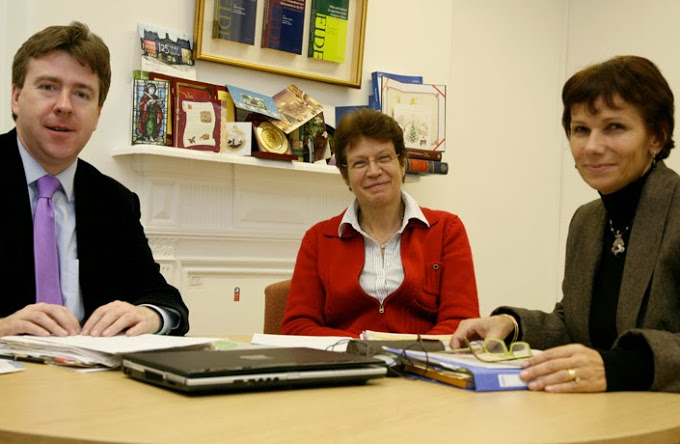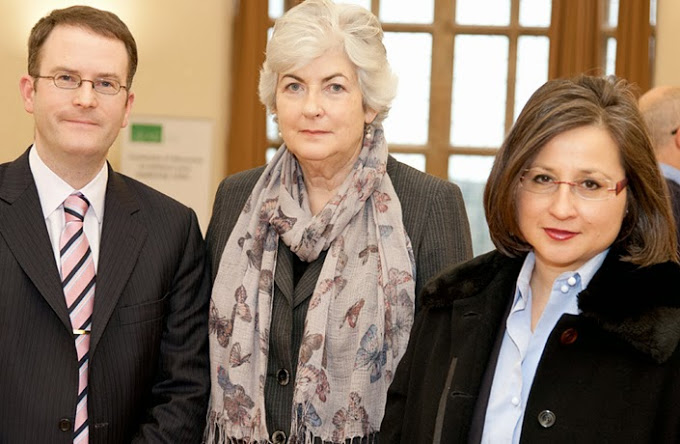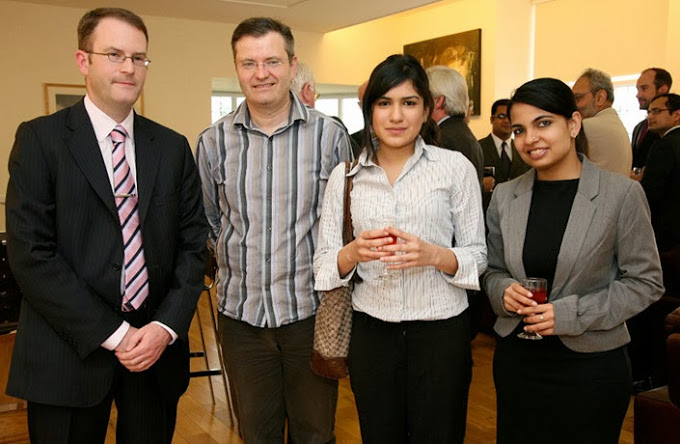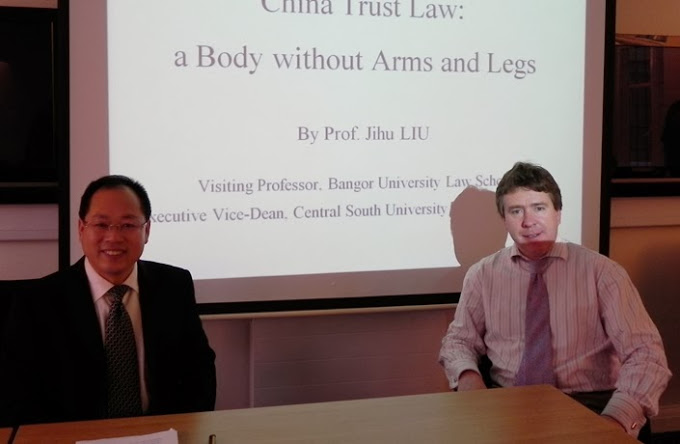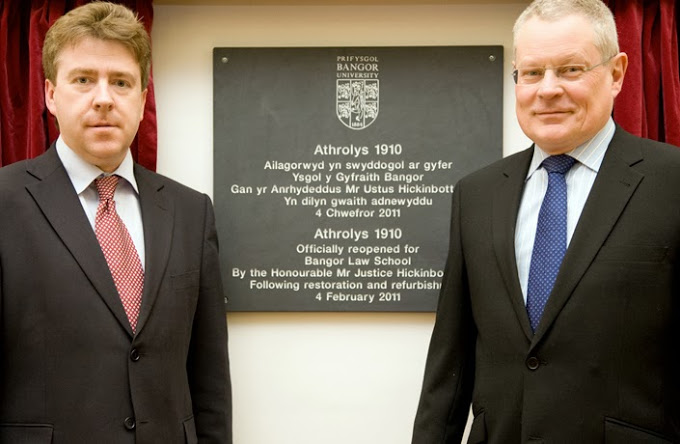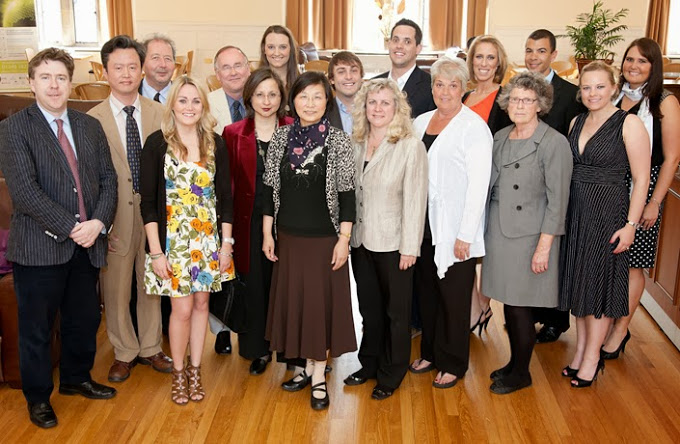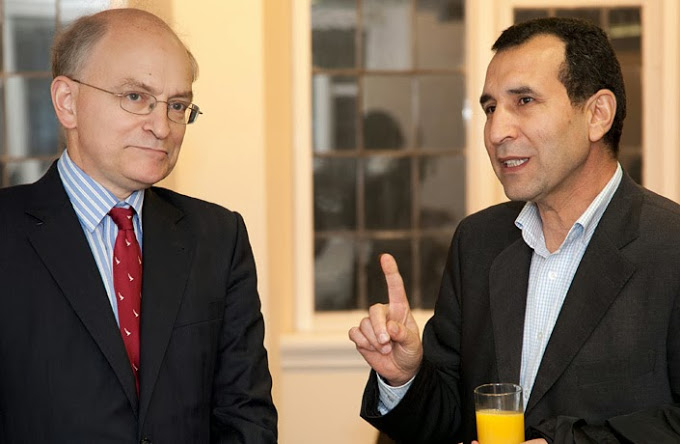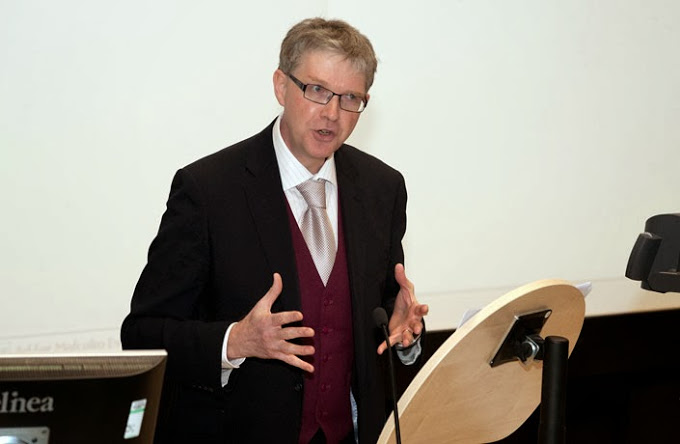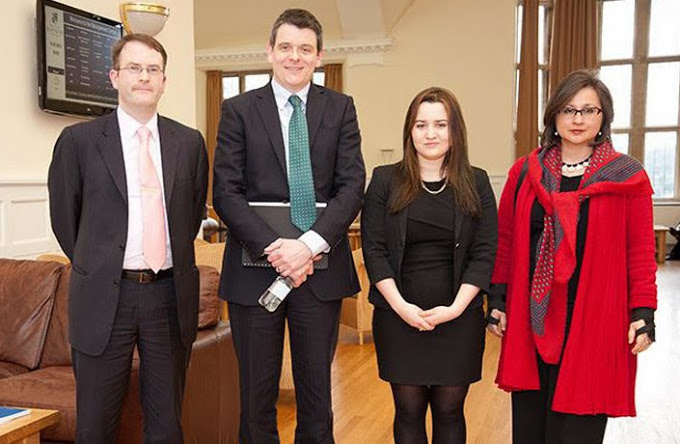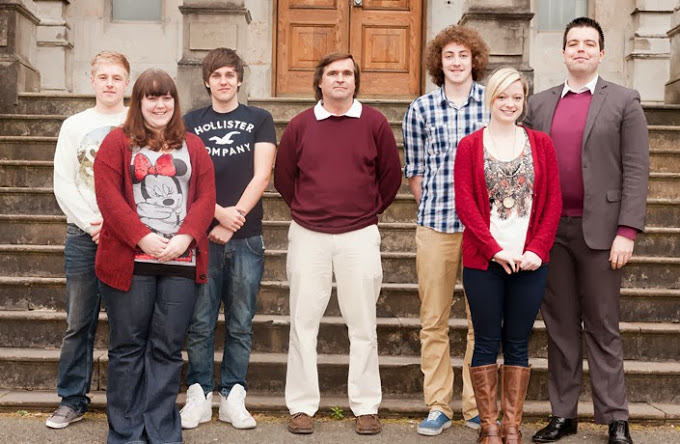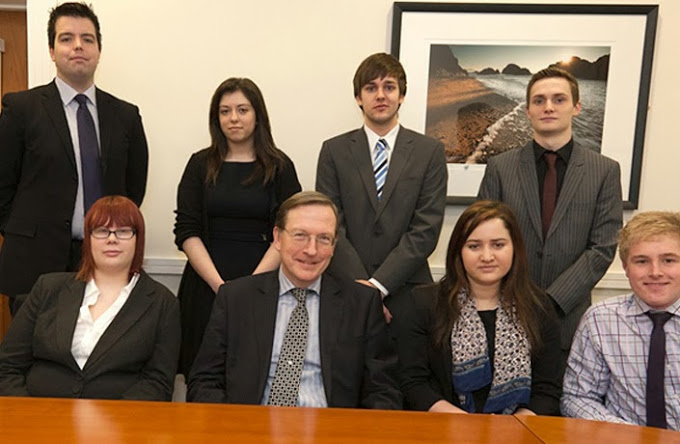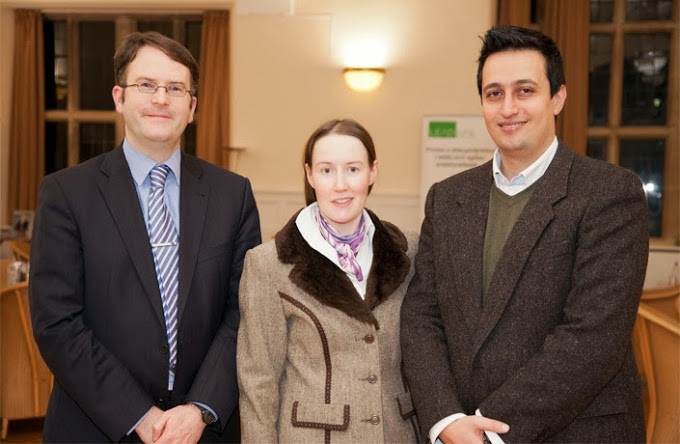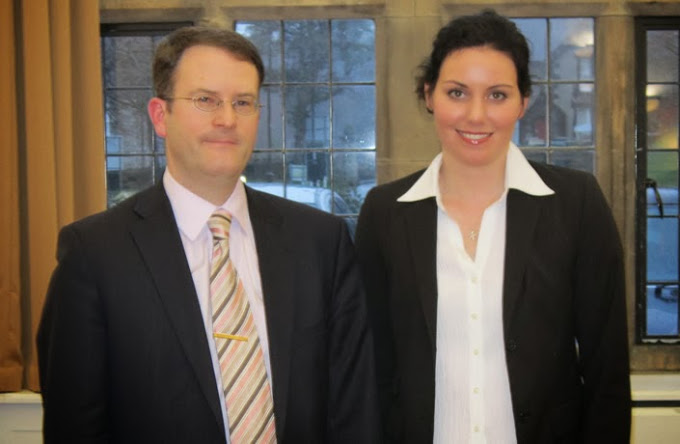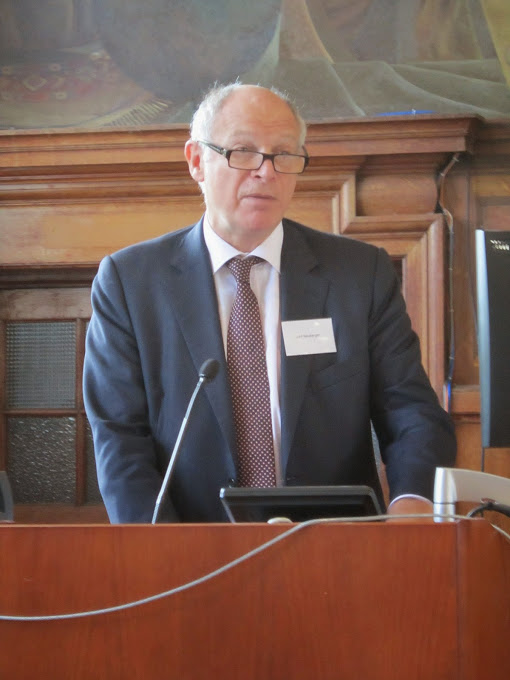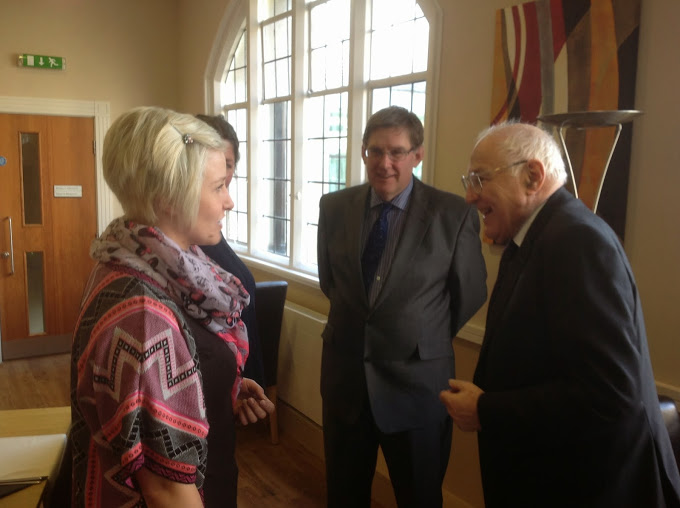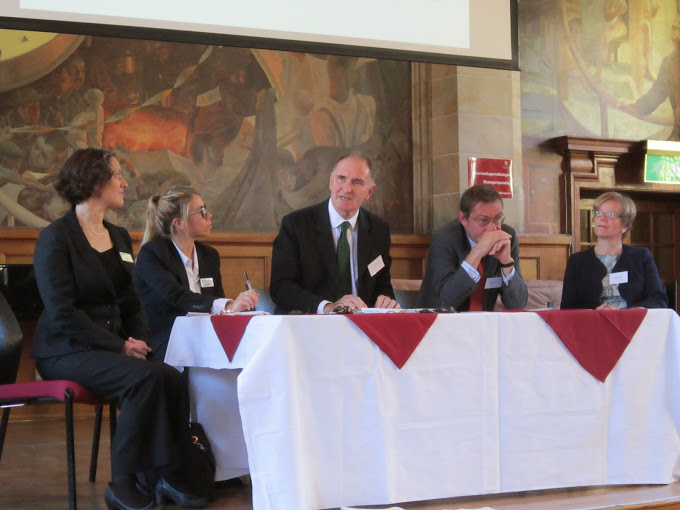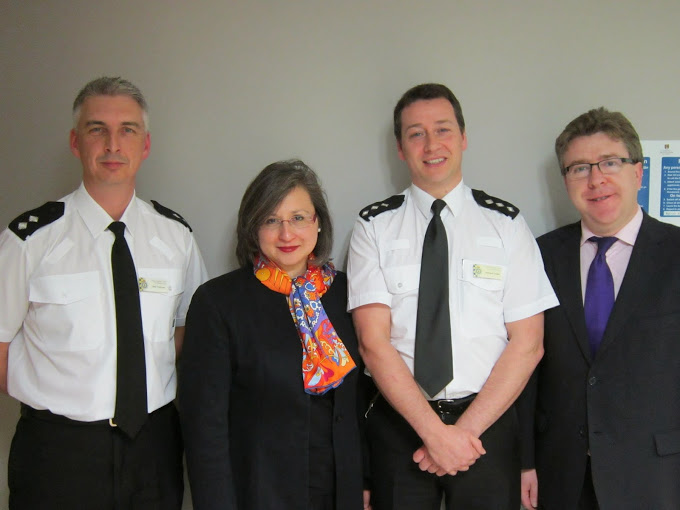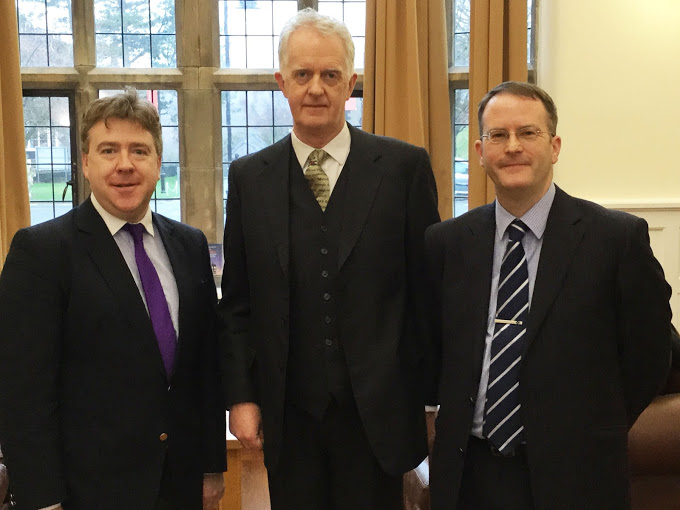 Below is a list of our guest speakers to date. Future events will be publicised on our Events page.
Annually, the School also welcomes a visiting scholar from a partnering institute, who spends several months contributing to teaching and research at Bangor. For more information about the Visiting Scholar Programme, click here.
Distinguished Speakers
2016/17
Dr Chris Davies
Griffith University, Australia
"Doping in Sport: By Any Reliable Means"
The Rt. Hon. Lord Thomas of Cwmgiedd
Lord Chief Justice of England and Wales
"The development of the legal profession in Wales"
2015/16
Mr Justice Peter Charleton
Judge of the Supreme Court of Ireland
"Passing Off: Elasticity and Limits of a Common Law Remedy" and "Homicide and Hatred: Some Reflections"
Mr Jonathan Griffiths
Reader in Intellectual Property Law, Queen Mary University of London
"The Role of the Court of Justice in Developing EU Copyright Law" and "Intellectual Property & Fundamental Rights"
Professor Michael Dougan
Professor of European Law and Jean Monnet Chair in EU Law, University of Liverpool Law School
"Which European Future for the UK? Renegotiation, Referendum and Beyond"
Professor David Ormerod QC
Law Commission
"Reforming Offences Against the Person"
Mr Richard Combes
Authors' Licensing and Collecting Society
"Collecting Societies and developments at EU level in the field of collecting societies"
Dr David Keane
Middlesex University
"50 Years of ICERD"
2014/2015
Dr Richard Caddell
Swansea University
"Pipelines, Protestors and Provisional Measures: The Arctic Sunrise Case and the Right to Protest at Sea"
His Honour Judge Jeremy Roberts QC
"The Role of the Parole Board: Then and Now"
Dr Vanessa Davies
Director General, Bar Standards Board
"What is happening at the Bar? A myth-busting talk by the Director General of the Bar Standards Board, the regulatory body for barristers in England and Wales"
Sir Geoffrey Nice QC
"Reflections of an International Prosecutor"
Professor Roy Goode
"The Creativity of Commercial Law"
Dr Yvonne McDermott Rees and Dr Martina Feilzer
Bangor University
"Transparency Today: Exploring the Adequacy of Sur/Sous/Veillant Theory & Practice". Part of an ESRC-funded seminar series, DATA-PSST! Debating and Analysing Transparency Arrangements: Privacy, Security, Surveillance, Trust
Dr Dinusha Mendis
Co-Director of the Centre for Intellectual Property Policy and Management (CIPPM), Bournemouth University
"IPO Commissioned Research on Parody & Pastiche and the New Parody Exception"
The Rt. Hon. Lord Thomas of Cwmgiedd
Lord Chief Justice of England and Wales
"The Future of Public Inquiries"
2013/2014
Lt. Col. Brendan O'Shea
Irish Military College
"The Changing Face of International Peacekeeping"
Chief Inspector Richard Green and Inspector Neil Thomas
North Wales Police
"Contemporary Challenges in Policing"
Dr Richard Caddell
Lecturer in Law, Swansea University
"International Law and the Regulation of Marine Mammals"
Captain Colin Darch
Former Merchant Navy captain
"Captured by Somali Pirates"
Sinan Al-Bidery and Nidham G T Al Abasey
PhD candidates, Bangor Law School
"Constitutional and International Law issues in relation to the Kurdistan Region Government's (KRG) powers to enter into petroleum agreements"
Dr Maggie Towse
Chair of the Colwyn Bay Group of Amnesty
"Shining Lights in Dark Places: Zimbabwe, human rights and Amnesty International"
Soran Qader
PhD candidate, Bangor Law School
"The International Law Principle of Uti Possidetis and its application in the relations between Iraq and the Kurdistan Region"
Tim Wynn-Evans and Professor Suzannah Linton
Formerly of the Serious Crimes Unit, United Nations Transitional Administration in East Timor
"Crimes against Humanity in East Timor: a case study of the Passabe Massacre in the Oecussi enclave"
Bassim Al-Musawi
PhD candidate, Bangor Law School
"Rule of Law in Post Conflict Societies: the case of Iraq"
Desmond Doherty
Solicitor and Author
"Inquiries, Inquests and International Law"
Richard Combes
Head of Rights and Licensing at the Authors' Licensing and Collection Society (ALCS)
"Authors, Collective Management and International Copyright Reform"
Dr Alison Mawhinney
Bangor Law School
"The protection of the right to freedom of religion or belief in schools"
Dr David Sullivan
Head of the School of Lifelong Learning, Bangor University
"Syria: neo-realist and cosmopolitan approaches"
2012/2013
Professor Liying Zhang
China University of Political Science and Law
"Legal Issues Concerning the EU's Unilateral Aviation Carbon Tax"
Dr Karen Da Costa
University Fellow (Teaching & Research) in Human Rights at the Irish Centre for Human Rights
"How far should states' obligations apply? Extraterritorial application of human rights treaties in theory and practice"
Dr Chris Davies
Senior Lecturer in Law, James Cook University, Australia
"Lance Armstrong and doping at the Tour de France: insights from International Sports Law"
Dr Lucy Finchett-Maddock
University of Exeter Law School
"The Changing Architecture of Adverse Possession"
Lowri Griffiths
Foreign and Commonwealth Office
"The Foreign Officer Legal Advisor and International Rule of Law"
Professor Malcolm Evans; Professor William A. Schabas; Right Rev. Andrew John
University of Bristol; University of Middlesex and the National University of Ireland (Galway); the Bishop of Bangor
"International Rule of Law"
Zoe Godolphin
University of Bristol
"Educating the Bank: the role of the World Bank in protecting the international right to education"
Dr. Karen McAuliffe
University of Exeter Law School
"Post-Enlargement Dynamics of Law and Language in European Union Institutions"
Professor Richard Mullender
Newcastle University
"Negligence, Human Rights, and Ruthlessness"
Dr Jasem Tarawneh
School of Law, Manchester University
"Trade Marks Investment Function and Parallel Importation, the Interflora effect"
Mr Andrew Nelson
Partner and Solicitor at Kingsley Rose Solicitors
"Entering the legal profession: Some considerations and personal reflections"
Alejandro del Valle Gálvez
University of Cádiz, Spain
"The Anglo-Spanish Dispute over Gibraltar"
2011/2012
Mr Cameron Iqbal
Bangor Law School, Bangor University
"Critiquing the European Court of Human Rights judgement in the case of Ahmad and Others v the United Kingdom"
Mr Liam Ferris
Jones Robertson Solicitors
"Defending Suspects and the Police and Criminal Evidence Act in a Changing Legal System"
Dr Chris Davies
James Cook University, Australia
"Sports Law: Governance in sport: the legal and practical aspects"
Professor Chris Barton
Staffordshire University
"Buggers and broomers: have they been 'practising long enough'?"
Dr Richard Caddell
Swansea University
"The Integration of Multilateral Environment Agreements: Herding Cats or Building Bridges?"
Professor Malcolm Evans OBE
University of Bristol
"Freedom of thought, conscience and religion – the right that lost its way?"
Ms. Evelyne Schmid
Bangor Law School, Bangor University
"The 'Mugabe Hypothesis': Should Violators of the Right to Food, Education or Health be worried? Economic, Social and Cultural Rights and International Crimes"
Dr Gillian Davies
Hogarth Chambers, London
"The European Patent Office (EPO) in the Global Patent System – European Patent Convention (EPC) Law and Practice"
Professor Z Wang
Beijing Foreign Studies University
"The Evolving Nature of EU Power and Sino-EU Relations in the 21st Century"
Professor Jason Chuah
City Law School, City University London
"Letters of Credit – Reconciling legal rules with commercial realities"
Download the Abstract
Download the Powerpoint presentation
Mr Paul Harris S.C.
Ms. Sarah Nason
Bangor Law School, Bangor University
"The Future of Public Law in England and Wales"
2010/2011
Lord Alex Carlile
"Terrorism Legislation and Human Rights"
Mr Justice Hickinbottom
"Compensation for injuries in the workplace: have we slipped up?"
Professor Eugene Basanta (Visiting Scholar)
Southern Illinois University, USA
"Unconscionability and consumer arbitration in the US"
John Pearson
Lancaster University Law School
"Two Halves of the Same (W)hole: Human Rights Versus 'The State'"
Dr Carmen Ferradans Carames
University of Cadiz, Spain
"Spain's labour and pensions reform"
Dr Chris Davies
James Cooke University, Australia
"Sports Law and Racism"
2009/2010
Professor Jihu Liu (Visiting Scholar)
Central South University School of Law, Changsha, Hunan Province in China
"China's Trust Law – A Body without Arms and Legs?"
Martijn Quinn
Deputy Head of Cabinet to the European Union Environment Commissioner
European Union Environmental Policy
Judge Seys Llewellyn
Designated Civil Judge for Wales
"The role of the judge in the modern era"
Dr Qi George Zhou
Law School of Sheffield University
"An Economic Defence of the Lords Decision on 'The Golden Victory' – Damages for Repudiation of a Contract."
Dr Qi George Zhou
Law School of Sheffield University
"Regulation Unconscionable Behaviours with the Remedy Rescission"

Professor Alistair Alcock
University of Salford
Professor Jason Chuah
University of Westminster
Dr Eleanor Spaventa
Durham University
Dr Nic Ryder
University of West of England
Professor Stephen Riley
Dr Jose Luis Rey
ICADE University, Madrid
"Human Rights in Germany, France, Italy and Spain"
2008/2009
Mr Keith Bush
National Assembly's Chief Legal Advisor
The Government of Wales Act – Getting Real about Devolution
Sir Emyr Jones Parry
"We can influence our own law-making powers: An all Wales Convention"
Professor Thomas Watkin
First Welsh Legislative Counsel
Devolution and Legal Careers in Wales
Dr Javier Oliva
Bangor University Law School
"Religion, Identity and Stability: Legal Challenges of Religious Difference"
Professor Justin Edwards
Law and Literature
Mr. Brunstorm
North Wales Chief Constable
"Policing in Wales – a constitutional perspective"
Ms. Claire Howell
Aston University
"Corporate governance in a not for profit company: the board of a Registered Social Landlord"
Dr. Jackie Jones
University of West England Bristol
"The (d)evolving criminal justice system for Wales"
2007/2008
Sir Roderick Evans QC
Presiding Judge for the Wales & Chester Circuit
"The Legal possibilities for Wales"
Professor Roman Petrov
Economics and Law Faculty, Donetsk National University; Max Weber Fellow, European University Institute
"Export of European common values abroad"
Prof. Dawn Oliver
University College London
"The UK Constitution is in Transition: from where to where?"
Dr. Vito Breda
Cardiff University
"Ostriches and Foxes; the Constitutional Accommodation of Sub-State National Identities Claims"

Mr. Riccardo Montana
Cardiff University
"Italian prosecutors' legal and professional culture: the analogy of the filter"
Prof. Barry Rider
Jesus College, University of Cambridge
"The Next Financial War: the use of essentially civil asset recovery procedures in combatting corruption and fraud"
Ms. Sarah Nason
Bangor University
Multiculturalism and Human Rights (Surayanda v. The Welsh Ministers)
Dr. James Devenney
Durham University
Unconscionability / undue influence