An Evening with the two Dragons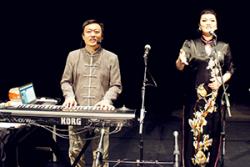 Shen Lin, and the singer, Xian ZhaoWales meets China for an inspirational evening of cross-cultural performance as musicians from Shanghai and Gwynedd prepare for a special concert at Bangor University on Thursday 1st May.

Presented by Bangor University's Confucius Institute and the University's School of Music, Sound of the Two Dragons: Welsh and Chinese Music Dialogue brings together Chinese and Welsh musicians for a unique concert in Powis Hall.

The concert will be led by visiting Music Technology Professor Shen Lin, and singer Xian Zhao, both from Shanghai Normal University, who will present a captivating performance combining traditional Chinese song with electronic voice synthesis.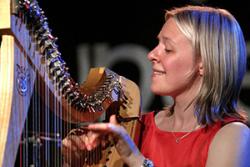 Gwenan GibbardThey will be joined, in separate performances, by renowned Welsh harpist and singer, Gwenan Gibbard, who specialises in the ancient Welsh art of Cerdd Dant, and Professor Andrew Lewis from Bangor University's School of Music, who will present his electroacoustic composition Cân; a musical distillation of Wales, its people, language, landscape and culture.

A spokesperson for Bangor University's Confucius Institute said:

"Promoting cultural exchange between China and north Wales is essential to our work here in Bangor, and it is through such events that we can start to explore and compare the rich cultures of our two countries.

"This concert is a fantastic opportunity to celebrate a meeting of the Two Dragons -- Chinese and Welsh -- and we are delighted to be able to unite these musicians for what is sure to be a memorable and inspiring evening."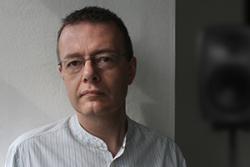 Dr Andrew LewisThe concert, which forms part of the International Music Festival at the Shanghai Grand Theatre (presented by Hantang), will take place in Bangor University's Powis Hall on Thursday 1st May, 6-8pm. Tickets will be available to buy on the door: £10 full price, £3 students, under 16yrs free.


Publication date: 24 April 2014