Bangor researchers' work informs Lords report warning of 'pandemic of misinformation' in democracy
The advice of two researchers at Bangor University has informed a report into democracy and digital technologies by a House of Lords committee.
Vian Bakir, Prof. of Journalism and Andrew McStay, Prof. of Digital Life, gave evidence to the House of Lords' research into the need for transparency in political groups' digital campaigning.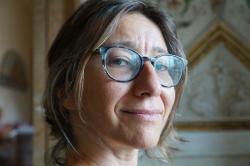 Vian Bakir
Their evidence and recommendations are in the report, Digital Technology and the Resurrection of Trust, published by the House of Lords Select Committee on Democracy and Digital Technologies.
The House of Lords report states that we are in a "pandemic of 'misinformation' and 'disinformation'" that, if unaddressed, could lead to "the collapse of public trust, and without trust democracy as we know it will simply decline into irrelevance".
In their evidence to this Select Committee, the Bangor University professors emphasised how use of digital technologies in political campaigning can benefit the democratic process, such as through mobilising and engaging people who might otherwise not vote.
However, they focus on how such technologies can also harm democracy if there is no transparency in how these technologies are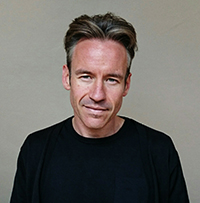 Andrew McStayused.
"There are many potential democratic problems with digital campaigning, if the profiling of target audiences and the optimisation of messages is done opaquely, so that people don't understand that they're being targeted with emotive or deceptive messages that have been personalised to press their buttons," Vian Bakir said.
"For instance, if one voter is privately presented with quite different messages to the next, then how can voters make informed choices, and how can people hold those elected to account? Also, how can we ensure that people aren't discouraged from voting via personalised messages intended to suppress their vote?
"How can we ensure that political campaigners don't try to exploit people's own psychological vulnerabilities by preying on their private anxieties? If we don't know what political campaigners are up to, what messages they are sending, to whom and why, then it makes answering any of these questions difficult.
"We do know that the digital political campaigning spend has increased a lot in the UK in the last few years, and that some political parties are quite liberal in their use of falsehoods in social media campaign messages."
Transparency
In their evidence, the professors illustrate these issues by focusing on the various 'Leave' groups' campaigns in the UK's 2016 Referendum on whether or not to Remain in, or Leave, the European Union (EU).
To prevent further harm, they recommend greater transparency of digital campaigns. Voters should know:
• Which audiences were targeted;
• What the basis of the targeting was (including demographics and psychographics);
• What sort of messages were used;
• To what end (e.g. voter mobilisation, suppression);
• Which aspects of the campaign most succeeded in engaging voters (e.g. specific adverts, messages, themes, memes).
To further enact such transparency, and alongside other organs of civil society, they also endorsed the need for imprints in political adverts on social media – so that at the very minimum, it will always be clear to citizens who sent them the political message online.
They also recommended better media literacy for voters, and self-reflection by political campaigners on things like the informativeness and civility of their own campaign.
'Manipulation'
Building on such evidence, the House of Lords' report makes an urgent case for reform of electoral law as well as our overwhelming need to become a digitally literate society.
For instance, one of its 45 recommendations is that the Government should establish an independent, public-facing hub that provides information about basic democratic procedures, and also shares best practice in digital democracy between policymakers and civil society organisations.
Such media literacy on democratic procedures is important. Vian Bakir points out that a recent nationwide YouGov survey commissioned by the Open Rights Group shows that almost a third of the UK electorate are still unaware, or not very aware, of how political parties target or tailor adverts based on the analysis of their personal data (political microtargeting).
"If we aren't aware of attempted manipulation through political microtargeting, then we won't have our guards up when campaigners try to influence us through our Facebook news feeds, and in the digital messages that appear in our filter bubbles when we're online," Vian Bakir said.
"This cannot be a healthy state of affairs for any democracy. Voters want to be informed, not manipulated."
Publication date: 3 July 2020