New Physician Associate postgraduate program
A Physician Associate post-graduate diploma program in the School of Medical Sciences has just been validated at Bangor University and is accepting application for September 2016 entry now.
The Physician Associate Studies course (PA), led by Professor Dean Williams, Head of Medical Sciences, will be a two-year PGDip program, which will advance the skills and expertise of healthcare professionals. Physician Associates are clinicians who require the attitudes and knowledge to deliver holistic care and treatment within the general practice environment – skills that will be developed through this pioneering degree scheme, which is one of only two in Wales and a handful across the UK. Swansea University validated a similar program a few months ago and demand for places has been so strong they are no longer accepting applications.
The 12 course places are funded by the Welsh government and all successful applicants will have their Tuition Fees paid and are eligible for a bursary to help with living costs.
In order to apply, prospective students will need to have an initial degree of 2:1 or higher in a medically relevant life science subject, such as Medical Sciences, Biomedical Sciences, Anatomy or Human Biology. However the PA programme will also play a role in widening participation in North Wales and individuals without a degree in Life Sciences can still become eligible for the Physician Associate course, providing they firstly complete some of the Medical Sciences degree at Bangor.
During their PA course students will work with clinicians and experts who specialise in primary and secondary medical care. The course consists of an integrated placement programme, where by students will be placed in a range of clinical settings across the local area to attain the necessary knowledge and understanding of clinical practice. These placements will take place in hospitals across North Wales (Bangor, Wrexham and Rhyl) as well as working alongside GPs in General Practice. As part of a professional team, students will be required to make independent and informed judgements based on clinical problems and successful completion of the course will be subject to an external examination at the end of the two years.
PA graduates will help boost health care provision in local regions across North Wales and the university is particularly keen to receive applications from Welsh speaking applicants and those who have an understanding of provision in a bilingual environment.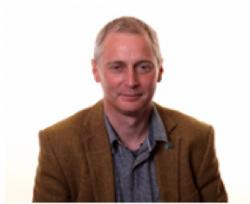 Professor Dean Williams who is Program Director of the Physician Associate course.
Professor Williams, Programme Director and also a Consultant Vascular Surgeon at the Ysbyty Gwynedd Hospital, is confident that the PA course will lead to success. He said: "PA graduates will be vital to the future of health care in Wales. The program will utilise the best teachers in medical sciences and clinical practice across North Wales that have a track record of teaching and clinical excellence in their specialist fields. We want successful graduates to then stay in the local area to benefit health care in Wales. All our feedback from medical students who come on placements to Bangor is very positive, and I'm sure that will be the case for the PA as well."
The news of this new program comes as the School of Medical Sciences continues to go from strength to strength. Since 2012, the transfer of the Medical Biology and Biomedical degree courses from the School of Biological Sciences, besides the transfer of the North West Cancer Research Institute, has seen considerable increase in research activity and student as well as deepening links with BCUHB all of which is helping to further improve medically related provision in North Wales and beyond.
If you are interested in applying for this course you can apply for this course direct using the on line system on the university web site
OR
If you have any further questions please contact Dr Jenny Byast School of Medical Sciences 01248 383244 or j.byast@bangor.ac.uk
Publication date: 27 June 2016