Laboratories
There are a number of specialist laboratories on the Menai Bridge site, many of which are connected to a continuous sea water supply. These laboratories cater for radio-tracer work; the rearing of larvae, fish and various tropical organisms; marine chemistry; sedimentology; geotechnics and geophysics; hydrodynamics and the development and maintenance of instrumentation for sea-going programmes in dynamical oceanography and geophysics.
Marine chemistry laboratory
SIRA II Isotope Ratio Mass Spectrometer
GEO 20/20 Isotop Ratio Mass Spectrometer with CAPS (Carbonate Automatic Preparation System)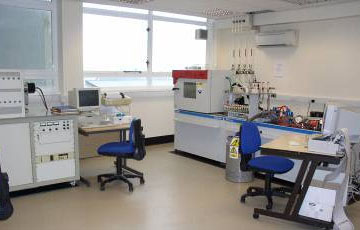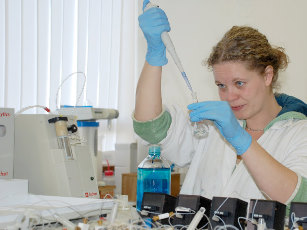 Hydrodynamics laboratory
Process-sedimentological research: studying complex sedimentary processes in the laboratory and simultaneously monitoring seabed mobility with: a 10m long, 30 cm wide Armfield flume tank which allows for the flow to be controlled automatically and the flows to be reversed to mimic tidal environmental conditions.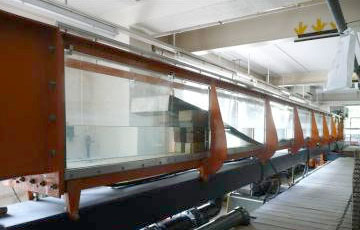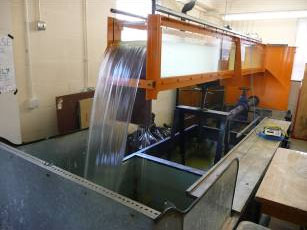 More information about the hydrolab.
Sedimentology laboratory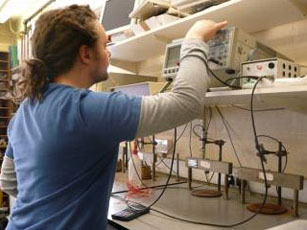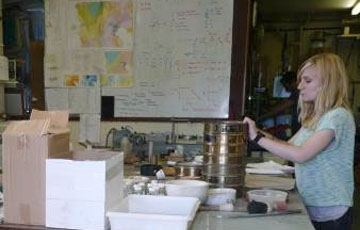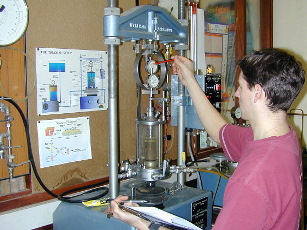 Sclerochronology laboratory
Marine biogenic carbonates are natural archives of palaeoenvironmental information, and can provide high-resolution proxy records of past and present ocean climate variability. We use growth increment data (sclerochronology) and geochemical information (sclerochemistry) from molluscs and other biogenic carbonates to study modern and ancient ocean environments. More details of this important research here.