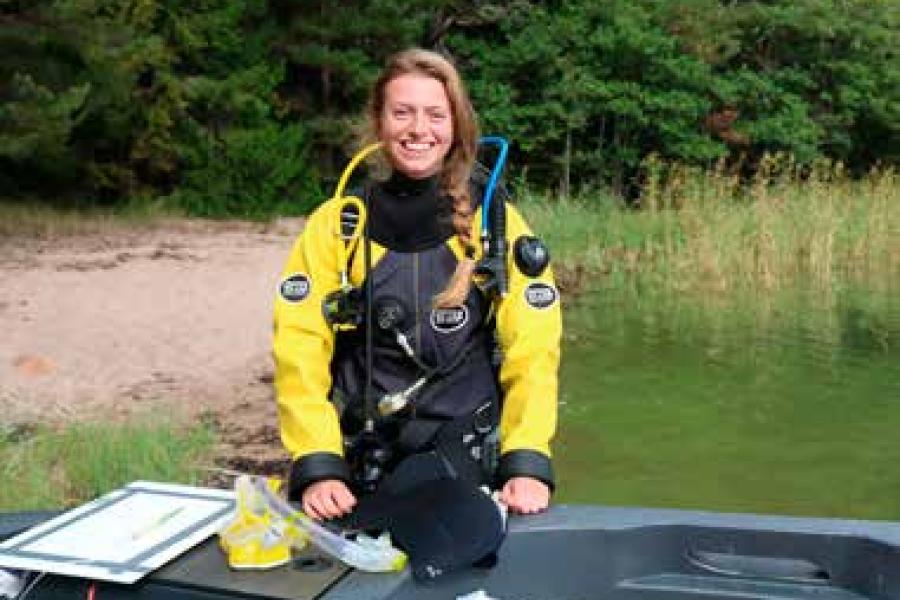 Alumni Profile Charlotte Angove
Course: Marine Biology MSci
Occupation: PhD student at University of Helsinki, Finland
"I am currently based at a research station in southern Finland whilst doing a PhD at the University of Helsinki. My research is focussed on aquatic plants. As a benthic ecologist my work is primarily with data collected from the field, which involves a lot of scuba diving!"
Read more about Charlotte's experience
"I have had the privilege to travel for work; joining a field campaign which surveyed the western coast of Australia and co-leading a field campaign in Sweden. I have also presented my research at major international conferences.
When I came to Bangor I loved living in the vibrant student community with so many activities to take part in. It was a hive of activity for student clubs, sports and events. I really enjoyed how the course taught us to think like scientists. It was very hands-on, with lots of fieldwork and I learnt many skills which are very useful for the work I am doing now."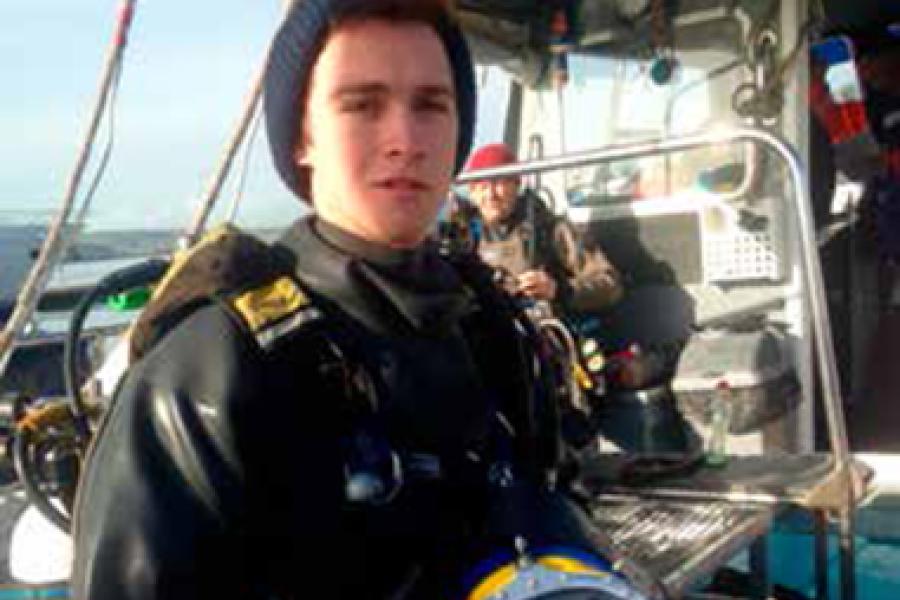 Alumni Profile Jake Davies
Course: BSc Applied Marine Biology
Occupation: Project Coordinator for Angel Shark Project: Wales, lead by Zoological Society of London and Natural Resources Wales
"Initially I chose to study at Plymouth University but then moved to Bangor after a year as I thought I'd get more opportunities as well as being able to save money and do more diving."
 
Read more about Jake's experience
"I enjoyed all aspects of the course. The staff were great and all really helpful. But what I enjoyed the most was the opportunity to undertake a variety of trips on the Prince Madog as well as the overseas field trip to Virginia.
Marine Biology is a very competitive field therefore obtaining as much experience as possible was important. I ensured that I worked hard during term to make the most of the valuable lectures and coursework that was set.
I was also able to take a placement year. For this I was fortunate to have obtained a year with Natural Resources Wales where I gained a variety of experience and skills in both field and computer work. As part of the year I did a range of field work including habitat mapping and ship based survey work, both of which I already had experience of from my studies at Bangor."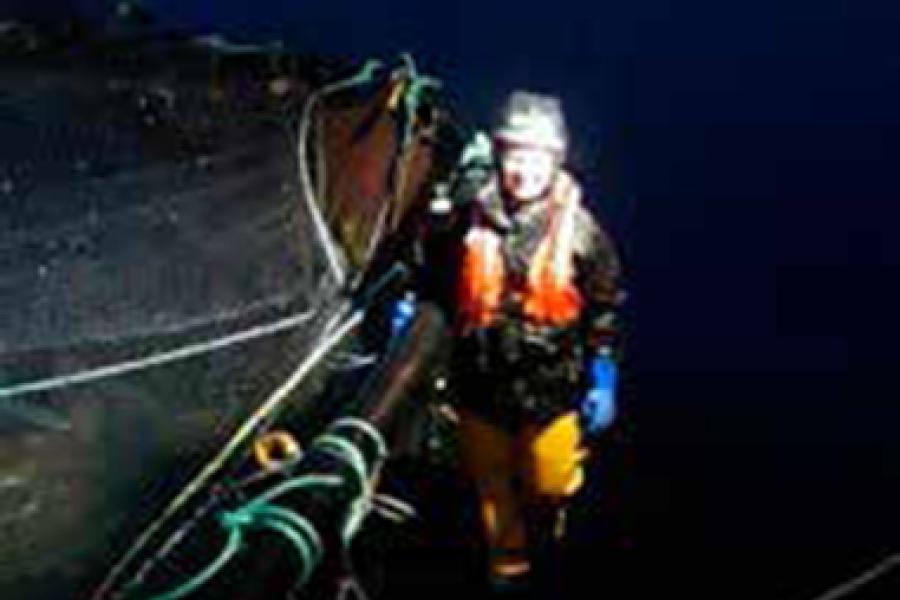 Alumni Profile Tilly Painter Jones
Course: Marine Biology and Oceanography MSci
Occupation: Works in the aquaculture industry in Scotland
"I loved this course for its breadth of topics, ranging from fish biology and animal behaviour to sediment dynamics and glaciology. Its interdisciplinary nature has set me up well for the world of work."
Read more about Tilly's experience
"For me the best thing about studying at Bangor is the high level of support you receive from the School of Ocean Sciences.
This included great supervisors, enthusiastic lecturers, mentoring tutors and helpful technical staff. This has given me the confidence and opportunities for overseas travel and to present my fourth year research work to an international audience at a conference, as well as the independence to do my current job.
I am now working as an environmental specialist in the aquaculture industry in Scotland, making good use of the practical skills I gained at Bangor including the opportunities for ship based fieldwork."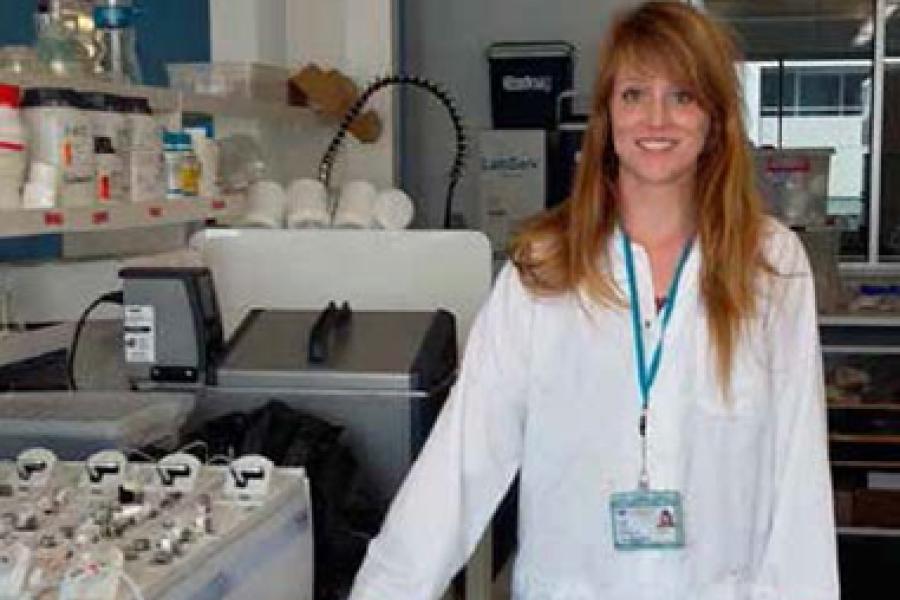 Alumni Profile Sian Tooze
Course: MSc Applied Marine Geosciences
Occupation: Currently PhD student in Marine and Antarctic Studies at the University of Tazmania, Australia.
"I chose Bangor University because of its beautiful location and its excellent reputation for Ocean Sciences. When I arrived in Bangor I instantly felt at home." 
Read more about Sian's experience
"Although the course was intense at times, lecturers were wonderful providing invaluable support as did fellow students in Ocean Sciences. The course was well structured and provided me with excellent opportunities, helping me to reach where I am today.
Many of the lab and field techniques that I learnt on my course at Bangor, I use today as a PhD candidate at the University of Tasmania. Here, I am studying the response of Totten Glacier in East Antarctica to past climate variation and interpreting the subglacial geology using marine sediment cores."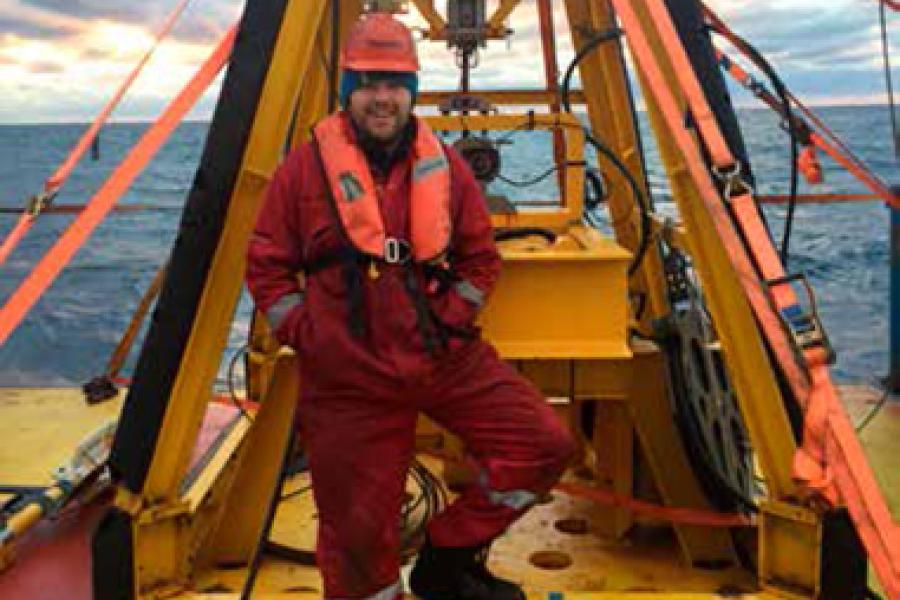 Alumni Profile Ben Allinson
Course: MSci Geological Oceanography
Occupation: Geotechnical Engineer / Geophysicist for an offshore survey company.
"As I was searching through Universities I discovered Bangor. Once shown around the Ocean Sciences facilities, I immediately said "This is the place I want go". Between the mountains, the beaches and the close community that you will undoubtedly find in the Ocean Sciences department at Bangor University, I can certainly say I made the right choice."
Read more about Ben's experience
"I enjoyed being so close to Snowdonia and Anglesey. Having the option to go climb a mountain after a lecture or sit on a beach with ice cream only a few Universities in the country can offer.
I enjoyed every aspect of my degree. The course was difficult but rewarding. Certainly in the final year, when you are trying to keep a part-time job, juggle assignments and writing a thesis. But the experience I gained is priceless. Being taught by people who are passionate about their subject and research kept my attention and left me wanting to find out more.
Since starting my career I have been up and down the Norwegian Coast Line, endured the permanent daylight of Summer in the Barents Sea, survived the heat of Papua New Guinea, haggled with Singapore shop keepers and enjoyed the sights of the New York skyline. It all began with choosing to study at Bangor University."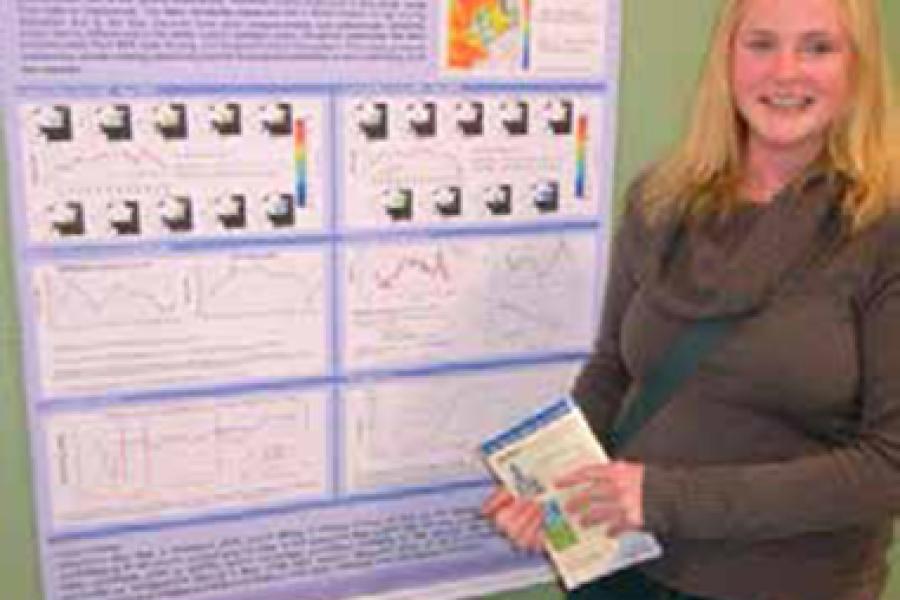 Alumni Profile Emmer Litt
Course: BSc Geological Oceanography, MSc Physical Oceanography
Occupation: Marine and Coastal Physical Scientist with Natural Resources Wales
"After an access course at Plymouth University I decided the city wasn't for me and saw that Bangor University had an Ocean Sciences department which looked a lot more approachable and had nearby mountains and sea to play in, in my spare time."
 
Read more about Emmer's experience
"When moved to Bangor I found it very easy to integrated into the community (not only the university but also the local community) and felt at home instantly. That was 15 years ago and now have a family and home in the mountains and don't plan to leave!
Although the course was theoretical course it had lots of practicals to bring the subject to life with plenty of 'hands-on' time. This included going out on the boat and field courses locally shores as well as a week long residential field course in South Wales. 
In my job I now put these skills to good use in looking at evidence, strategy and policy regarding marine and coastal physical science in Wales.
I would recommend Ocean Sciences at Bangor University to anyone who has a genuine desire to learn and be a part of a small nurturing community, but one with a world-wide reputation."