Why study with us?
Why study at the School of Ocean Sciences?
The School of Ocean Sciences is one of the largest university centres teaching Marine Sciences in Britain and is among the biggest in Europe
We are situated within a few metres of the sea, ideal for developing your skills in collecting data in estuaries, on the sea shore and at sea
We have a £3.5m ocean-going research ship called Prince Madog
The School was rated 'excellent' in the most recent UK-wide assessment of teaching quality and
We gained 4 out of 5 in the Research Assessment Exercise
Our excellent facilities include tropical marine, temperature marine and freshwater aquaria, an algal culture unit and specialised nutrition and microbiological laboratories.
Bangor's location makes it an ideal place to study terrestrial and aquatic habitats, with easy access to both the mountains and the sea for field trips
Seabird, seal and dolphin populations are resident and accessible for field study
The teaching laboratories in the School of Ocean Sciences are a few metres from the sea, enabling you to collect marine animals and study them in the laboratory in the same practical period
We have an innovative approach to teaching – including plenty of 'hands on' practical work.
Studying at Bangor
A top 15 university
The National Student Survey (NSS) results place Bangor amongst the UK's top 15 universities (excluding specialist institutions) for student satisfaction. This reflects the University's focus on overall student experience.
Enjoy a university experience that's amongst the best in the UK
The guaranteed accommodation, student support, low cost of living and stunning location all contribute towards this.
Take advantage of the Bangor Student Experience (ranked in the top 20 in the Times Higher Education Student Experience Survey) with free membership of student clubs and societies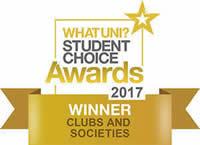 , a new international experience programme and employability award scheme.
Award-winning clubs and societies!
Our clubs and societies have been named the best in the UK at the WhatUni Student Choice Awards 2017.
Unrivalled location
Choose to study in one of the best places in the UK to be a student. Bangor's location – close to the mountains and the sea - has been described as 'the best university setting in the UK'.
Investment in facilities
Benefit from continued investment in facilities and services – with an exciting new Arts and Innovation Centre, new Halls of Residence, and improved sports facilities amongst recent developments.
Guaranteed accommodation
We guarantee accommodation for first year students who apply within the deadline and hold Bangor as a firm choice. Our accommodation has been rated in the Top 5 in the UK at the 2017 WhatUni Student Choice Awards.