Why Study Ocean Sciences?
The need to identify and exploit new food and energy sources against a backdrop of the threats posed by global warming make ocean sciences very much a subject of the future. It is all about identifying problems and finding solutions.  
Understanding how the oceans work is key to predicting how our planet is going to respond to our warming climate. It is also important if we are to efficiently harness the huge but largely untapped potential of renewable tidal energy. By studying the physics of the ocean, you will learn about how the ocean works and interacts with other elements of the Earth System, the atmosphere and cryosphere. You will also learn about how to observe the ocean, both from ships and from space, and to develop numerical models for the prediction of the ocean. 
You will gain the tools to be able to tackle important problems linked to climate change and to extracting energy from the ocean.
We are one of the largest university centres teaching marine sciences in Britain and is one of the biggest in Europe.
We are situated within a few metres of the sea, ideal for developing skills in estuaries, on the sea shore and at sea.
We have a £3.5m ocean-going research ship.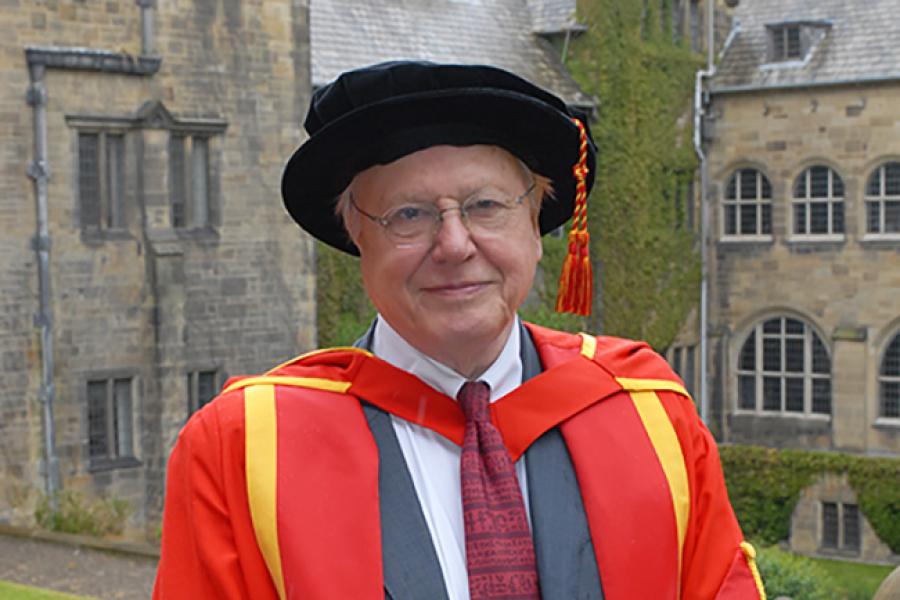 Honorary Graduate Sir David Attenborough
"Bangor University has a superb reputation in the study of environmental science. The world needs people skilled in the expertise needed to play a crucial part in solving the world's problems." 
Watch - Study Ocean Sciences
Lauren talks about studying ocean sciences in one of the largest university Marine Science departments in Europe. Located on the shores of the Menai Strait, the School is the ideal place to study marine and ocean sciences and even has its own research ship, the Prince Madog.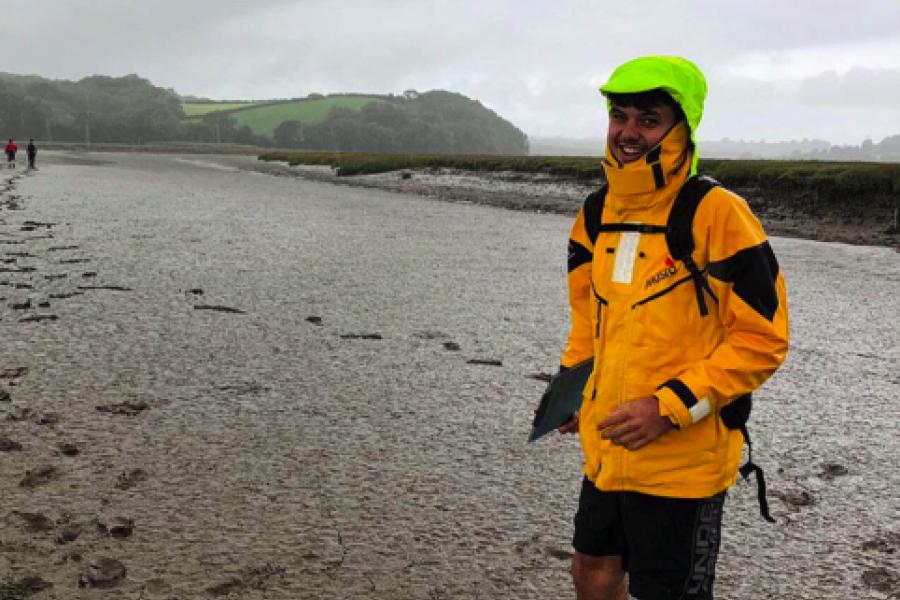 Student Profile Wil Chidley
BSc Physical Geography and Oceanography
"I chose to study at Bangor as the University's Ocean Sciences department is internationally renowned."
Take a 360 virtual tour of our facilities 
Read the transcript for the Ocean Sciences 360 virtual tour
Marine Centre Wales Courtyard
Marine Centre Wales contributes to the wider impact of research by the School of Ocean Sciences. It supports the blue economy by linking academic research to real-world applications.
Marine Centre Wales balcony
We're very lucky to be located right beside the Menai Strait in Anglesey's Area of Outstanding Natural Beauty with views across the water towards Snowdonia.
Sarah Jones seminar room
The Sarah Jones Seminar room, where you'll join us to hear about our latest world leading research.
Marine Centre Wales conference room
This is one of our conference rooms where you might join us for tutorials, discussions or other meetings.
Coldwater aquarium
This coldwater aquarium supports our research and teaching with a range of local species. All our aquaria are Home Office approved with filtered seawater directly on tap from the Menai Strait.
Craig Mair building
Much of our teaching and research takes place in the Craig Mair building which includes our largest teaching laboratory for undergraduate degree studies.
Sedimentology laboratory
Mud, clay, sand and silt in all shapes and colours! The sedimentology laboratory is where we sift, sort, analyse and learn about marine sediments. These range from core samples from deep below the earth's surface to sand from nearby beaches.
Hydrodynamics laboratory
Our Hydrodynamics Laboratory is an experimental facility for the simulation of water and sediment movements by waves, tsunamis, tides, rivers and density currents. We have three experimental flumes, the largest 10m in length equipped with a wave generator.
Dennis Crisp suite
Named the Dennis Crisp Suite after one of our founding scientists, this area is dedicated to our Masters degree programme students comprising laboratories, seminar rooms, teaching areas, a computer room and the masters common room.
Craig Mair Balcony
The balcony outside the main teaching laboratory is a pleasant place to take a breather and enjoy the views.
Main teaching laboratory
All good science starts in the lab. This is our dedicated teaching lab where, as a student, you'll carry out marine biology and oceanography practicals in first and second year. Our practicals give you many skills including anatomy, physiology, animal behaviour and species identification.
Algal culture Laboratory
Our Algal Culture laboratory provides many of the bare ingredients to support our aquaria, teaching and research.
Rest area
If you're studying  with us, you can relax here between sessions.
Chat with current Ocean Science students
Do you have a question about life as a Bangor University student? Our ambassadors will be happy to help you find the answer.
They can tell you more about studying here, about the amazing Clubs and Societies we have, and how they made friends and settled in to life at university as an Ocean Sciences student. 
Ask our lecturers a question
If you have any questions about the course, our lecturers are on hand to help. Below are some examples of frequently asked questions. Can you think of any more? 
What are the qualities of a successful Ocean Science student at Bangor?
How can I prepare myself to study Ocean Science at Bangor?
How will I know that Ocean Science at Bangor is the right choice for me?
Our Research in Ocean Sciences
Ocean Science research at Bangor University spans the globe. Our world-leading research looks to identify the causes of Arctic Sea ice retreat and the impact of global warming and plastic pollution on tropic coral reefs. In collaboration with the British Antarctic Survey and others we have recently found worrying levels of microplastics in pristine Antarctic fjords. 
Our research delves into the Earth's history. We have developed techniques to quantify past climates on the planet and use complex numerical models to look at the key processes driving those past climates. We have recently identified a 'tidal super cycle' linked to continental drift and now understand how tides might have influenced evolution of life on Earth. We have worked in collaboration with NASA to examine the role ocean tides in the evolution of an early Venus.
We are also a leading institute for research into fisheries science and the generation of tidal renewable energy.
Related Subject Areas
You may also be interested in these related subject areas.
Related Subject Areas
You may also be interested in these related subject areas.