In an exhilarating start to their university journey, the newest cohort of students at the School of Computer Science and Engineering experienced an unforgettable Freshers' Week. The week was filled with a range of activities, from meeting tutors, crafting chairs from balloons, indulging in mouthwatering pizza, and enjoying a whimsical Mad Hatter's tea party. This week was nothing short of epic. 
Arriving at the school on Monday, the fresher students were greeted by a host of current peer guide students. They met with their tutors, and established vital connections that would guide them through their academic journey. They were given an overview of their course, talk on health and safety, and peer guides shared their stories about the journey that lay ahead of them, before enjoying tasty pizza.  
Creativity flowed freely, as students unleashed their inner structural engineer, fashioning chairs using only balloons, sticky tape, and their imagination. Laughter filled the air as their creations took shape, highlighting innovation, creativity, and teamwork.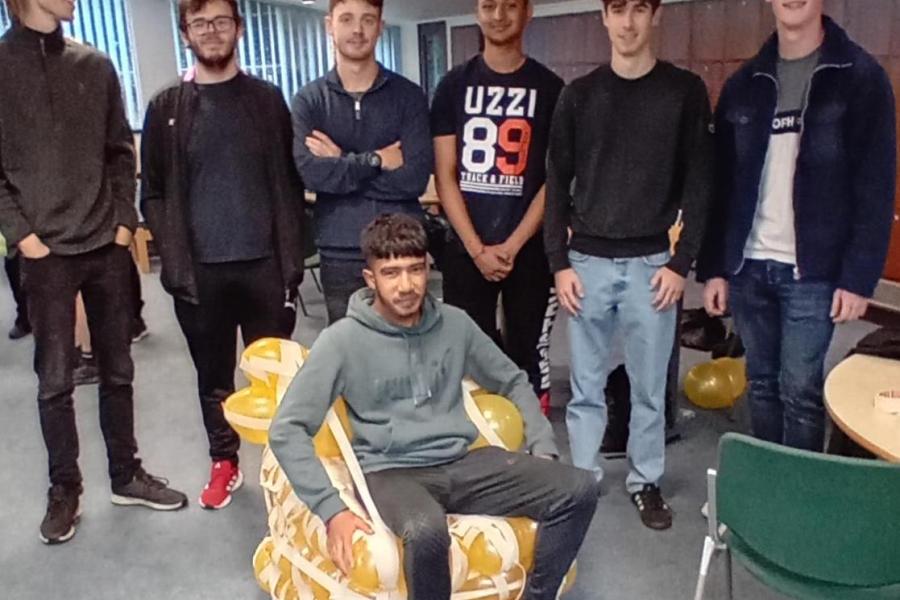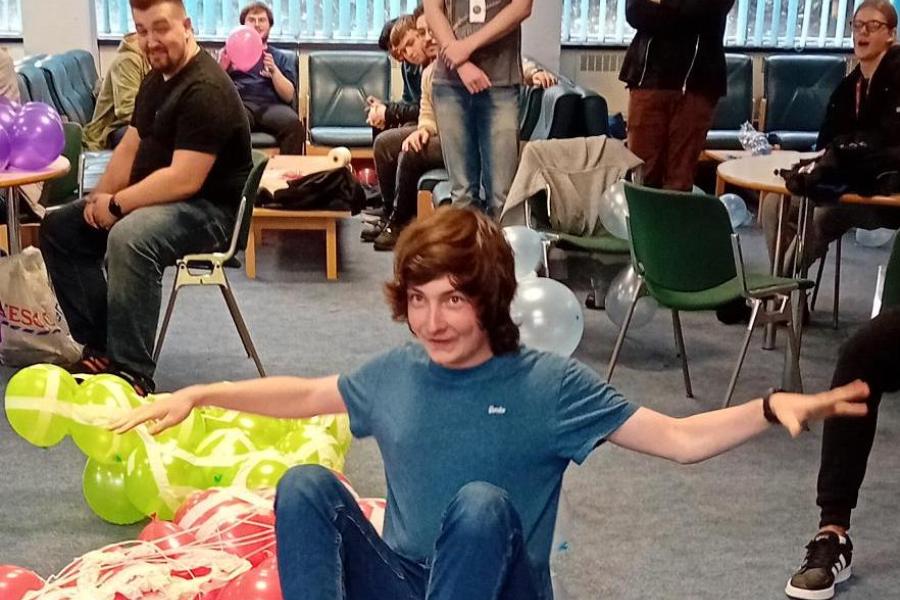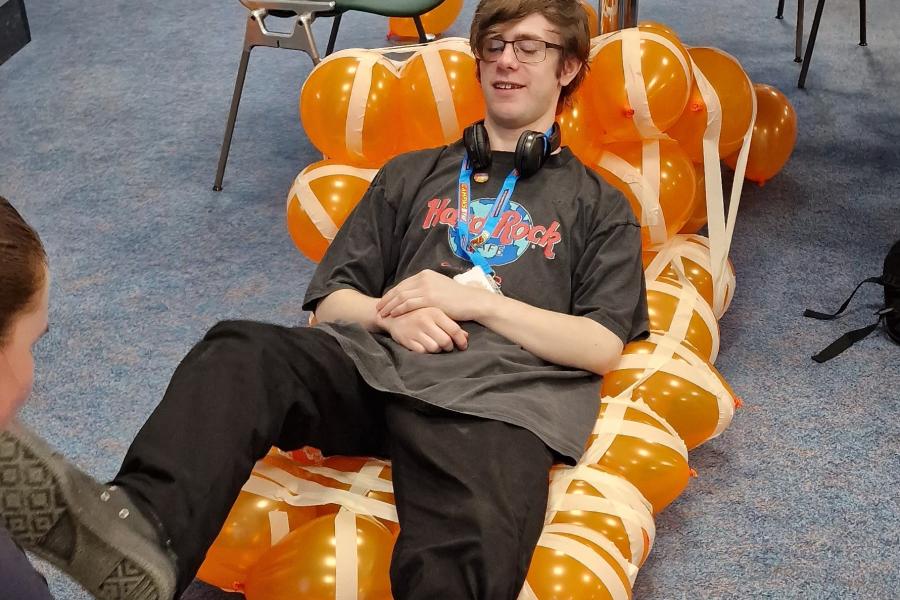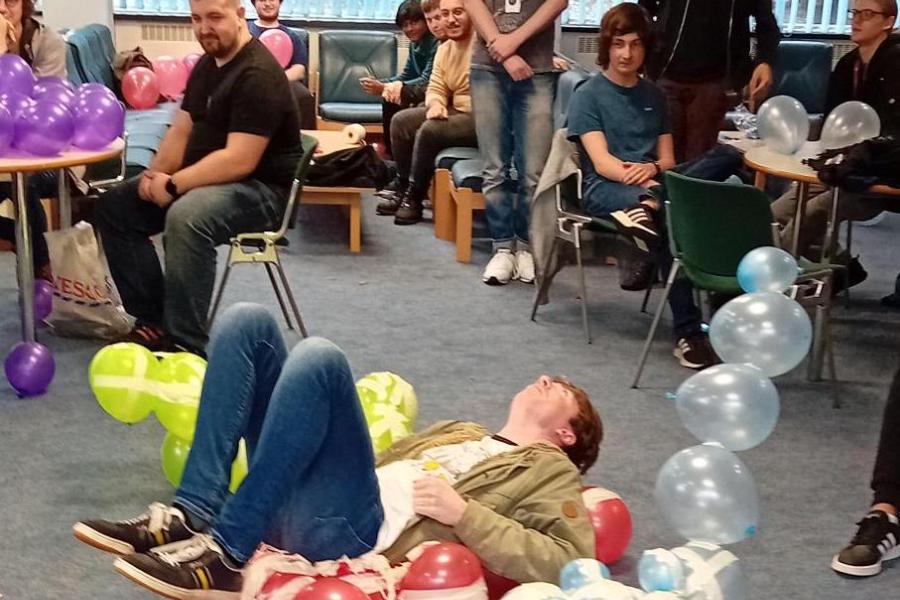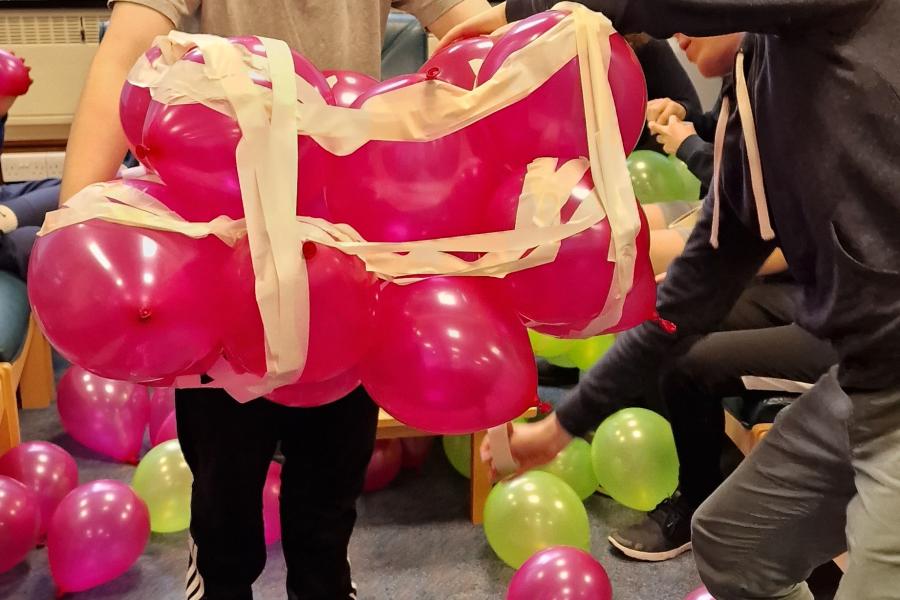 Mad Hatter's tea party
Near the end of the week, staff served students in a whimsical Mad Hatter's tea party, which brought a touch of Wonderland to campus. Students created eccentric hats, ate through hundreds of cakes, in an atmosphere of pure whimsy. Throughout the week students made new friends that will take them through their studies. And for an adrenaline rush, a thrilling karting adventure proved a perfect grand finale to Fresher's week.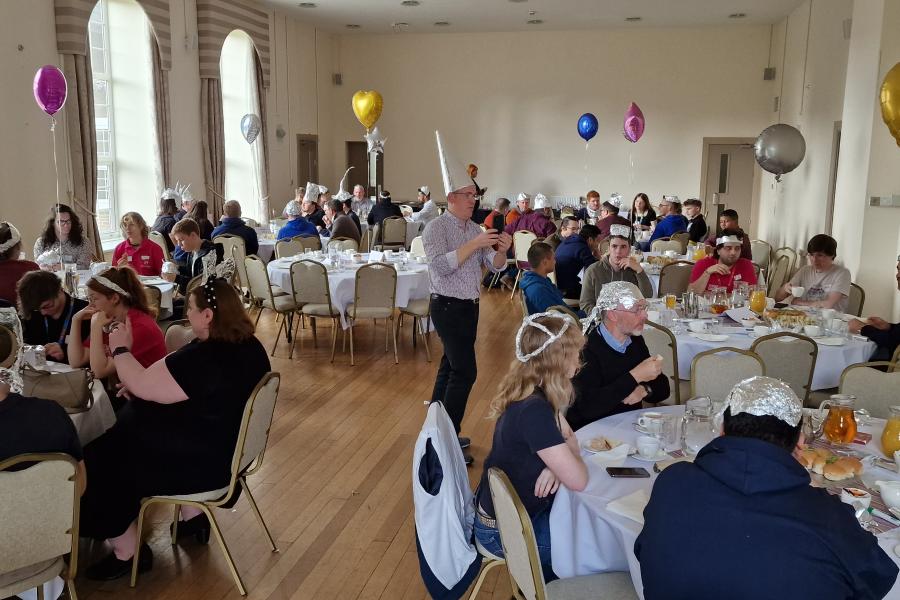 "Both students and staff had fun. The memories and connections that they made during this freshers' week will undoubtedly serve as a solid foundation for their academic and personal journey during their time with us at Bangor University."
Karting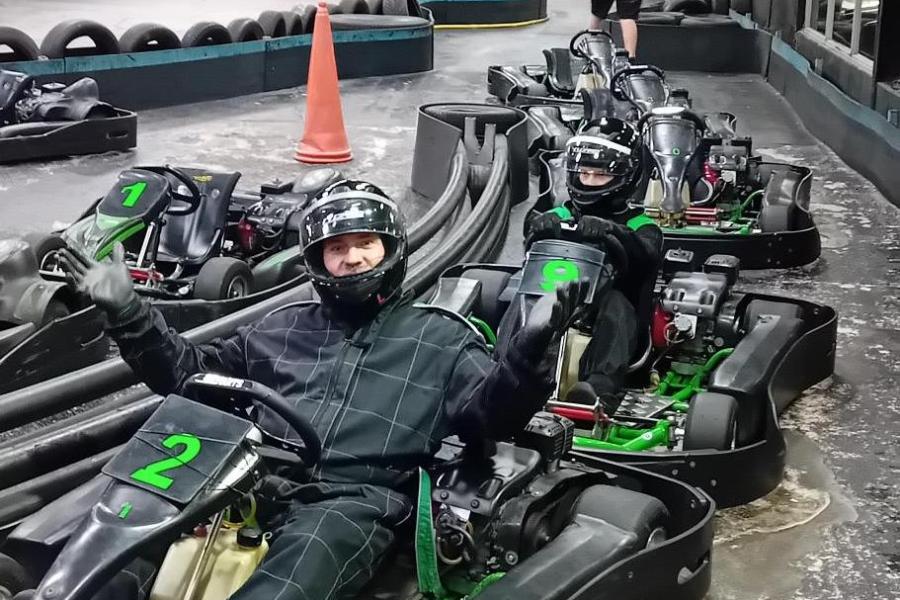 Karting winners