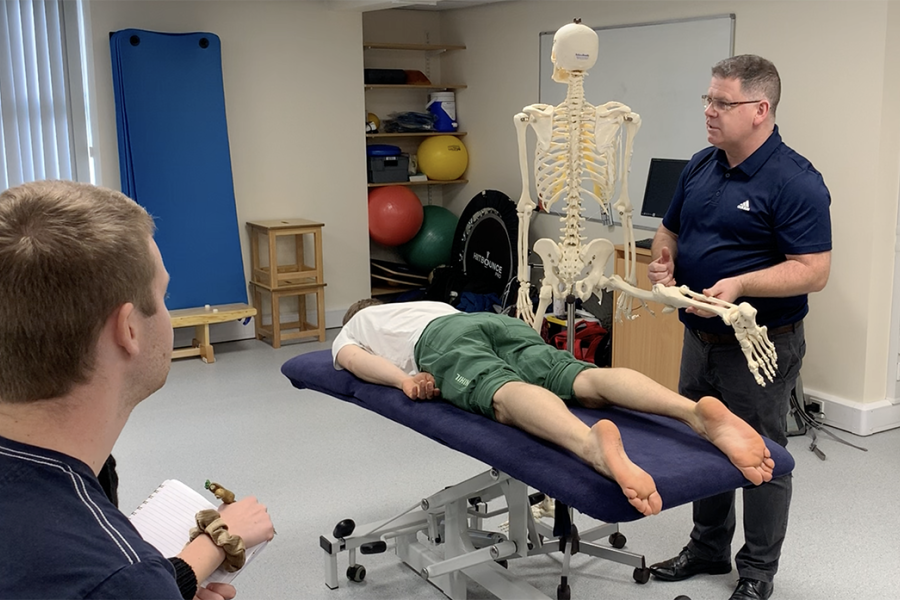 Why Study a Physiotherapy course?
Physiotherapy is a diverse profession which allows you to work with children and adults at a vulnerable time in their lives.  As a profession, Physiotherapists help to restore loss of movement, reduce pain and promote independence.
Careers Opportunities as a Physiotherapist
Physiotherapists are key workers within the National Health Service (NHS).  In addition to the National Health Service, many Physiotherapists work in private practice, which can include small or large health care practices, charities, the military or sporting clubs ranging from grassroots to performance level.
Research Opportunities
The programme will develop students' understanding of physiotherapy theory and hands-on practice, and will be rooted within the School of Medical and Health Sciences with its track record of excellence in research. This will ensure that the student develops an appreciation of evidence-based and innovative practice across a range of physiotherapy roles including in rural healthcare. Students having successfully completed the Post Graduate Diploma in Physiotherapy will be able to develop their knowledge and skills through the successful completion of the dissertation, which is the final stage of the Master's degree and will provide the student with the opportunity to demonstrate the skills and knowledge to organise and conduct a research project or systematic review. The innovative educational approach to the programme will develop creative, skilled physiotherapists who will be able to pursue a career across a range of health and care settings.
Related Subject Areas
You may also be interested in these related subject areas.
Related Subject Areas
You may also be interested in these related subject areas.