Why Study Neuroscience?
Modern Neuroscience is a rapidly evolving area of expertise. Using cutting edge techniques, Neuroscience researchers are probing the inner workings of one of the last frontiers of human knowledge – the human brain.
Psychology at Bangor has several postgraduate programmes specifically designed to give students who aspire to join the ranks of today's leading neuroscience explorers the tools to start their journey. Working with passionate members of the school's faculty, who are leading figures in their respective fields, you will be exposed to the depth and breadth of modern neuroscience research, from applied techniques in neuroimaging, rehabilitation, and neural decoding to the theoretical and biological basis of clinical and developmental neuropsychology.
Bangor Psychology is a large and cosmopolitan department with staff and students from all over the world
Bangor Psychology was established in 1963 making it amongst the oldest in the UK
We have many specialist research labs including an MRI scanner, TMS Labs, EEG facilities and a human brain anatomy laboratory
Our courses are designed to not only give you a solid grounding in modern neuroscience theories and knowledge, but also the ability to develop your practical skills with real-world, hands-on experience of cutting-edge research techniques.  The neuroscience postgraduate degrees at Bangor University are truly in a class of their own and our graduates leave with the skills and knowledge to be part of that exciting domain.
1st
in Wales for Student Satisfaction
NSS 2022
4th
in UK for Student Satisfaction
NSS 2022
8th
in the UK for Student Satisfaction
Complete University Guide 2024
8th
in UK for Student Experience
Times Good University Guide 2023
14th
in UK for Teaching Quality
Times Good University Guide 2023
Top 25
in the UK for Psychology
The Guardian University Guide 2023
2nd
in Wales for Psychology
The Guardian University Guide 2023
Top 5
for Lecturers and Teaching Quality
What Uni? Student Choice Awards 2023
Watch - Understanding the hypoxic brain
PhD student, Matthew Rogan, discusses his research on how the human brain adapts, responds and changes when there is less oxygen available. His research makes use of the cutting-edge facilities housed in the College of Human Sciences, including a state of the art 3-T Magnetic Resonance Imaging (MRI) scanner, the hypoxia environment chamber and ultrasonography facilities.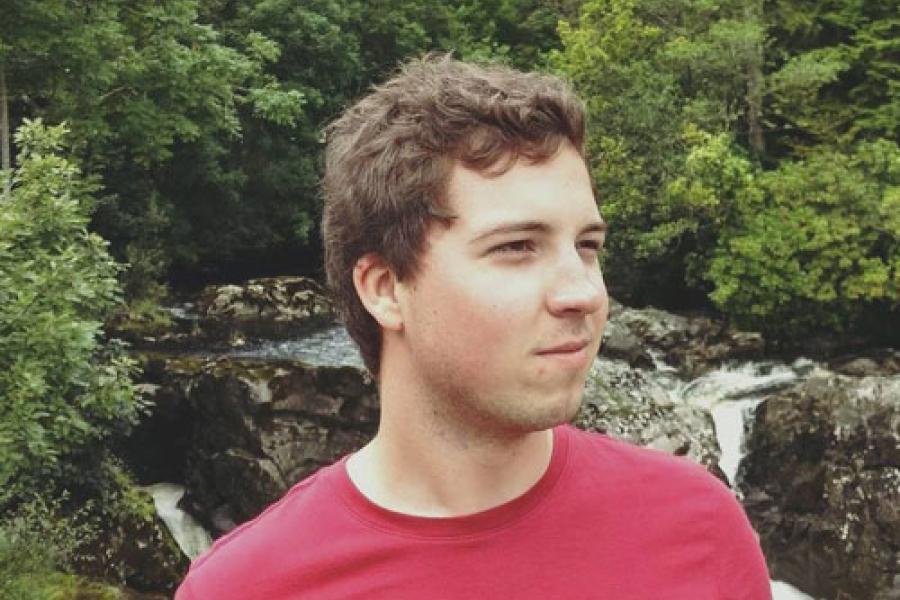 Student Profile Elliott Ward
MSc Neuroimaging
"I enjoyed conducting my own research the most. It was a significant challenge but I learnt a vast amount and got to test real stroke patients which was a very rewarding experience."
Career Opportunities in Neuroscience
On graduating with a master's degree in neuroscience there are a range of career options open to you including:
Academia – research and teaching
Clinical/Medical sciences
Healthcare - assistant psychologist or rehabilitation assistant
Biotechnology and contract research
Pharmaceutical industry
Neuropsychology and psychiatry
Neuroimaging
Regulatory affairs, policy and research administration
Academic organisation and administration
Science communication, museum work and public engagement
Teaching
The key skills taught at master's level are also attractive to a range of employers outside of fields directly linked to neuroscience. With postgraduate analytical and statistical knowledge, as well as skills in oral presentations and written reports, you would be particularly well positioned for research-related employment in private and public sector organisations.
You can also use a neuroscience degree as preparation for further PhD study or other professional doctoral degrees. Professional doctoral degrees include clinical psychology, educational psychology, counselling and psychology.
Neuroscience - Unravelling the Mysteries of the Brain: A Career Guide for Students
The British Neuroscience Association has a leaflet covering routes into neuroscience and possible career paths. You can download your free copy here from their website. 
Our Research in Neuroscience
Our research reflects two key approaches. First is the development and study of interventions to promote well-being, from early childhood to older age. Intervention was at the heart of the School's agenda at its inception more than 50 years ago, and remains central to our research identity today. Our second key approach is cognitive neuroscience, where we have invested heavily in staff and specialised research facilities, to investigate perception and action; language and development; and social cognition. 
Related Subject Areas
You may also be interested in these related subject areas.
Related Subject Areas
You may also be interested in these related subject areas.