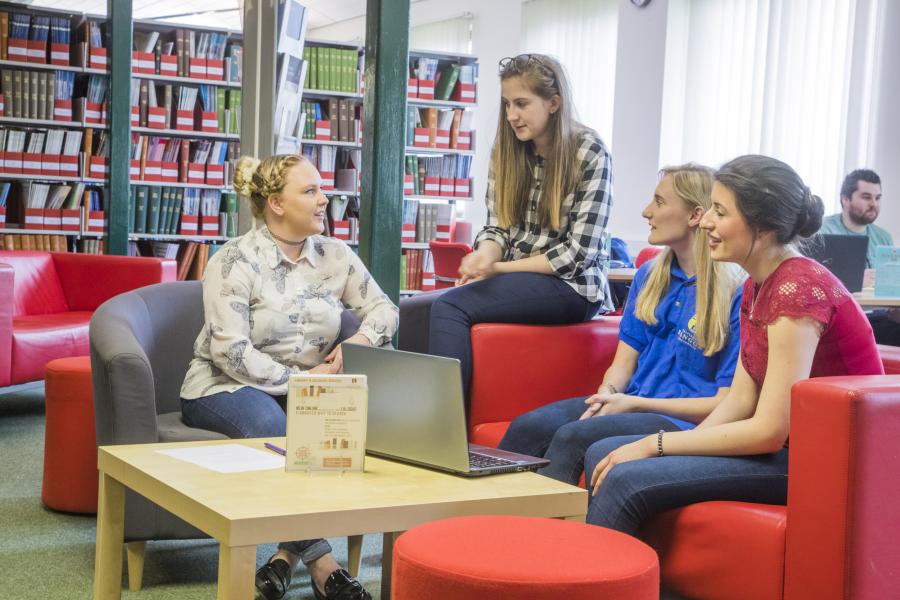 Why Study Health Sciences?
We offer a range of postgraduate masters for health care professionals including Nurses, Midwives, Paramedics and those involved in clinical service management, public health and social work. We have a growing portfolio of online and distance learning modules and pathways enabling our expertise to be available to those based outside of North Wales.
Career Opportunities in Health Sciences
Our postgraduate health science courses at Bangor are designed to respond to the changing workplace environment and will increase your knowledge base and enhance your future healthcare career prospects, helping you realise your full potential.
Fast track, postgraduate professional training courses for life science graduates leading to careers in Nursing or Physiotherapy.
Our courses enable current healthcare professionals to develop their careers in areas including Nursing; Midwifery; Paramedicine; Social Work; Allied Health Professions; Healthcare research; Ageing and Dementia; Public Health; Health services management; Health and Social Care; Occupational Health; Pharmacy; Clinical Physiology.
Our Research in Health Sciences
Our research groups are all part of the Bangor Institute for Health and Medical Research (BIHMR). We are building on BIHMR's success in REF 2014 to sustain and grow excellence in health, medical and social care research. We conduct research of the highest standard, with UK and international impact that contributes to improvements in local health and healthcare, as well as making an impact across Wales, the United Kingdom and internationally.
Our ambition is to make a positive contribution to health and wellbeing in Wales, and to resolve national and global health and care challenges. We do this by:
undertaking the highest quality research that generates new solutions in health and care services
facilitating service improvement initiatives
providing the best teaching and learning based on contemporary research to develop the current and future health and care workforce
partnership working to ensure that all that we do is of the highest possible standard, quality and value to service users, students, practitioners and other stakeholders.
recognising our bilingual heritage in North Wales
maintaining language and cultural competence relevant to local, national and international partners.
Related Subject Areas
You may also be interested in these related subject areas.
Related Subject Areas
You may also be interested in these related subject areas.