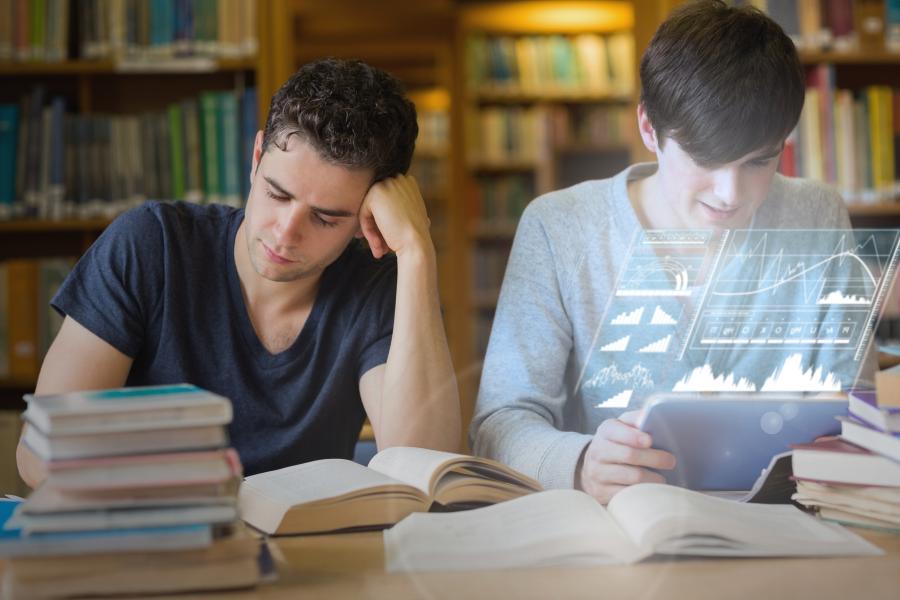 Why Study Data Science?
We are a lively community with well-equipped laboratories, networked computers using industry-standard software and our own library. Our research and other interactions with industry ensure that our courses reflect recent developments. Staff are practising professionals, who work on joint projects and act as consultants to industry.
Chat with current Computer Science students
Do you have a question about life as a Bangor University student? Our ambassadors will be happy to help you find the answer.
They can tell you more about studying here, about the amazing Clubs and Societies we have, and how they made friends and settled in to life at university as a Computer Science student. 
Ask our lecturers a question
If you have any questions about the course, our lecturers are on hand to help. Below are some examples of frequently asked questions. Can you think of any more? 
What are the qualities of a successful Computer Science student at Bangor?
How can I prepare myself to study Computer Science at Bangor?
How will I know that Computer Science at Bangor is the right choice for me?
Our Research in Data Science
Our research specialties include computer graphics, visualization, knowledge discovery, and communications. Expertise from these areas are incorporated into our teaching activities, giving students direct access to the latest Computer Science research. Our research has performed exceptionally well, which is evidence in the latest Research Excellence Framework (REF).
Our research activities are organised in three research groups, which can overlap to maximise synergies and resources Photonics & Communications, Energy Environmental and Bio - Sensing (EEBG) and Visualization, Data, Modelling & Graphics (VDMG).
Related Subject Areas
You may also be interested in these related subject areas.
Related Subject Areas
You may also be interested in these related subject areas.