Top 15
for Literature
National Student Survey 2022
90%
Overall Satisfaction in Literature
National Student Survey 2022
Student Profile - Ceri
Ceri is studying English Literature at Bangor University. She tells us about the course, her favourite modules and what's her plans after graduation.
Why Study English Literature?
At Bangor University you can embrace your love for reading while building the foundation for a successful career. Our degrees foster skills of effective communication, critical thinking, and problem solving that make graduates stand out to future employers.
You will be taught by world-leading experts from day one. Alongside lectures, you will benefit from small seminar groups, one-to-one project supervision, workshops, and regular drop-in sessions. Predominantly assessed through coursework, the degree features a variety of assessment methods that support the development of knowledge and skills.
Our degree provides a strong foundation of subject-specific knowledge and skills, preparing you to choose from an exciting range of module options as you progress. You will develop and pursue new interests and have the chance to undertake independent research on a topic of your choice in a dissertation project.
Our module range allows you to explore a variety of literary forms across 1000 years of literary history. You will discover different genres – such as the Gothic, Comedy, and Children's Fiction – and important themes, including gender and sexuality, the environment and climate, and globalisation.
Our degree emphasises that English Literature does not only mean literature from England, offering students the opportunity to explore postcolonial and four nations literatures and perspectives. We have strong expertise in Welsh Writing in English and our teaching highlights the European contexts of British literature.
At Bangor, you will be part of a lively and caring community with excellent pastoral support. You will have a chance to immerse yourself in reading but also go on theatre visits and field trips, to listen and talk to visiting writers, to attend research seminars, to explore Bangor's special collections and archives, and to get involved in vibrant student societies and reading groups.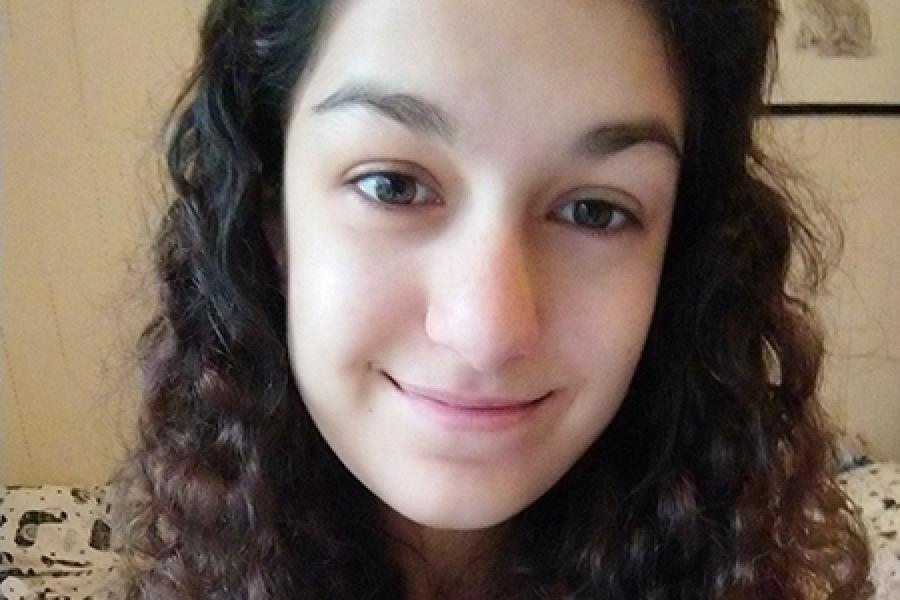 STUDENT PROFILE Anayia Patel
BA English Literature
"The variety in modules means that the reading content ranges from the medieval period, to contemporary times. This gives me such an expansive and intriguing outlook on English Literature that I had not experienced before."
Chat with current students
Do you have a question about life as a Bangor University student? Our ambassadors will be happy to help you find the answer.
They can tell you more about studying here, about the amazing Clubs and Societies we have, and how they made friends and settled in to life at university. 
Ask our lecturers a question
If you have any questions about the course, our lecturers are on hand to help. Below are some examples of frequently asked questions. Can you think of any more? 
What are the qualities of a successful English Literature student at Bangor?
How can I prepare myself to study English Literature at Bangor?
How will I know that English Literature at Bangor is the right choice for me?
Skills you'll gain whilst studying an English Literature degree
There are plenty of transferable skills you'll learn whilst studying English Literature, our graduates graduate with skills that are highly sought after in todays job market. Alongside the ability to write and to speak well, and to synthesise information effectively, our degrees provide you with;
time management and self-discipline skills
oral and written communication skills;
problem-solving abilities, including careful analytical evaluation;
critical thinking and assessment skills, including the ability to self-consciously examine your own and others' writings;
independent and flexible thinking;
and an ability to synthesise, absorb and critique multiple and conflicting sources of information.
Career Paths when Studying English Literature
These skills you learn whilst studying English Literature can lead you into a range of different career paths. Some career paths you might want to consider include:
primary / secondary school educator;
academic librarian;
arts administrator;
archivist;
civil service;
librarian; 
proof-reader;
editorial assistant;
journalist;
public relations;
web content writer; 
advertising copywriter;
academia;
and creative writing.
Our Research in English Literature
Our teaching and supervision are based on world-leading research and creative practice. We have research strengths in medieval and early modern literature; the history of the book and publishing; and Welsh Writing in English. Our research reaches an international audience while engaging closely with our local environment and collections, including the university's outstanding archives. In the most recent REF, our research was ranked 14th in the UK for world-leading publications.
Related Subject Areas
You may also be interested in these related subject areas.
Related Subject Areas
You may also be interested in these related subject areas.