St Winefride's School Visit
Pupils from St. Winefride's School, Holywell were given a taste of Chinese culture this week during a visit to the Conficius Institute, Bangor.
As part of Bangor University's continuous work in strengthening its relationship with the communities of north Wales, the Widening Access Centre organised a day of Chinese activities for the 9 – 11 year olds. During the day, St Winifred pupils enjoyed participating in tai chi workshops, where they learnt of the health, meditation and defending benefits of the Chinese martial art. Pupils also learnt how to make decorative Chinese knots – a fairly new activity in modern China but is actually a form of ancient Chinese art which dates back to prehistoric times.
Following the full day of activities, Delyth Murphy, Head of the Widening Access Centre said,
I would like to sincerily thank everyone at the Conficius Institute for their work today. It was a full day of activities, much appreciated by the staff, parents and children of St. Winefride's. The school aims to return next year as they enjoyed this year's workshops so much.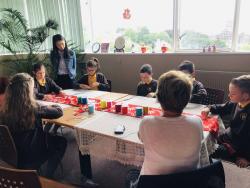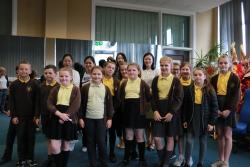 Publication date: 10 July 2019