Diwrnod S'mae - Give it a Go!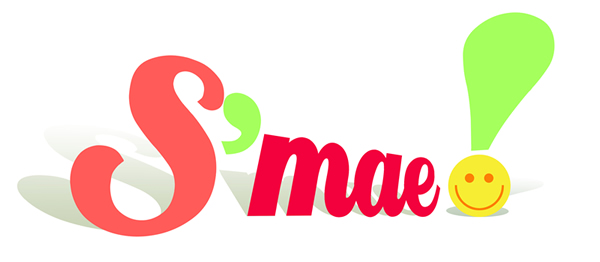 On 15 October, Bangor University is promoting Diwrnod Shwmae S'mae! across the campus. The aim of the day is to encourage everyone to greet each other in Welsh and "bring Welsh to life".
With the help of the sound clips on this page, why not try out your Welsh with a quick S'mae? A 10% discount on a paned of tea or coffee will be offered at all university catering outlets for those using their Welsh?
Diwrnod Shwmae S'mae is part of a national initiative to raise awareness of the Welsh language. Where better to start than with the way we greet each other? It will also provide an opportunity to support and encourage the efforts of all those learning to speak Welsh at Bangor University and across the whole of Wales.
| Greetings and Phrases | Cyfarchion ac Ymadroddion | |
| --- | --- | --- |
| How are you?   (North) | Su' mae? | |
| How are you? (South) | Shwmae? | |
| How are you? | Sut 'dach chi? | |
| Hello, how are you today? (North) | Helo, sut 'dach chi heddiw? | |
| Hello, how are you? (South) | Helo, shwd ych chi? | |
| Alright, what's up? | Iawn? Pa hwyl? | |
| Can I have a coffee please? | Ga' i goffi os gwelwch yn dda? | |
| Can I have a cup of tea please? | Ga' i baned o de plîs? | |
| With sugar | Efo siwgr | |
| With milk | Efo llefrith | |
| Can I have a herbal tea? | Ga' i baned o de herbal? | |
| How much does it cost? | Faint mae'n gostio? | |
| Thank you | Diolch | |