A warm welcome to our NHS 75 Bangor Alumni!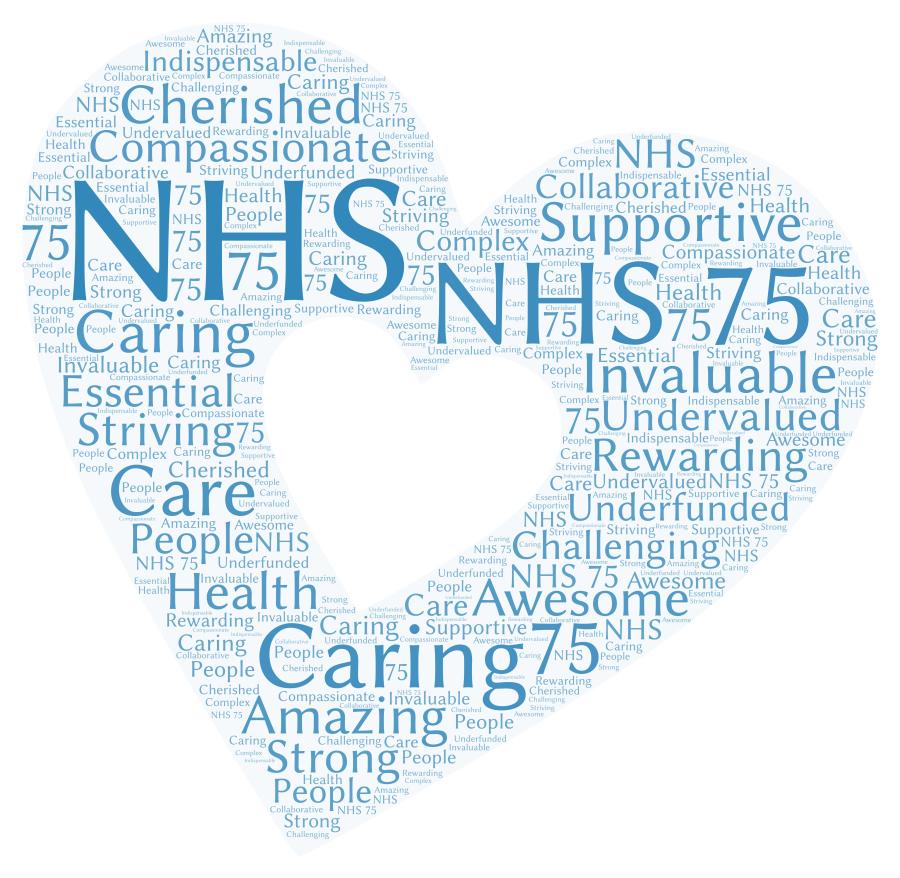 5 July 2023 marks 75 years of the National Health Service - a momentous occasion that we are proud to commemorate.
We hope to recognise the hard work and dedication of our alumni in helping the NHS reach this milestone. From frontline healthcare workers, to research scientists, to lecturers, Bangor University graduates and our colleagues in the School of Medical and Health Sciences have made an invaluable contribution to the NHS throughout its history.
 
We want to honour and celebrate the NHS for its dedicated service and commitment to providing healthcare to the public.

Let us come together to thank and celebrate our alumni and the NHS on this historic anniversary.
To mark its 75th anniversary we asked our alumni working for the NHS how they would describe the institution. Invaluable, caring, and essential featured most commonly in their responses. They were unanimous when asked what motivated them to work for the NHS, they wanted to help people when they needed it most. Their job satisfaction comes from knowing that they have made a made a positive difference to the lives of others.
Don't listen to all you see and hear on the news. The NHS workforce is a FORCE, filled with amazing people who go above and beyond every day for the health and well-being of our patients.
I enjoy this role as I have the opportunity to communicate with patients on a daily basis and improve their quality of life. I am also fortunate to have a fully funded MSc in Neurosensory Science as part of the role, which allows me to develop my research skills and support my clinical skills.
Can be very rewarding working within the NHS, but also stressful at times and always need to work together to help patients and protect the NHS in the future.
The NHS can be a fantastic environment to pursue a career.  I had a fantastic career and was proud to have worked in the health service, and would love more people in my field of work to consider it.