Student Profile: Wil Chidley – Geological Oceanography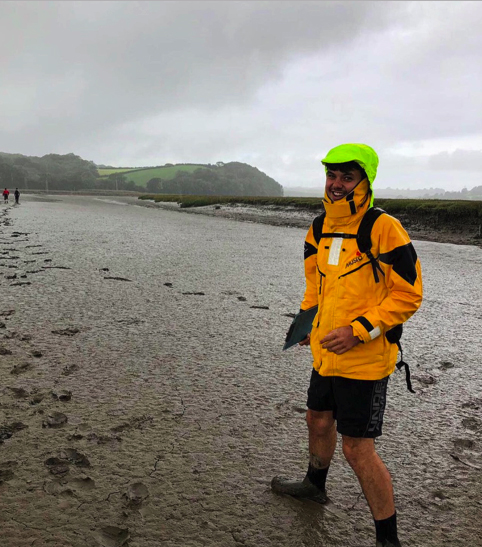 Wil Chidley
Wil is a third year student and originally from Tudweiliog. He's studying Geological Oceanography.
Why did you choose to study in Bangor University?
I chose to study at Bangor as the University's Ocean Sciences department is internationally renowned. Here, research is being done on topics that are of significant public interest, such as the effect of microplastics on different environments within the ocean. The research is then passed onto students in lectures, making them interesting and relevant. After visiting Bangor on an Open Day, I was certain that I wanted to study here after the warm and inviting welcome I received.
How do you find your course?
The course is perfect for allowing personal development over the 3 years. In the first year, the fundamentals of ocean hydrodynamics and geology are taught to allow for a greater understanding of how different parameters affect the coastal and global ocean environment. By the second year, this knowledge is put to use with a practical module where all aspects of practical oceanography are used and tested. The third year is mainly about the bigger picture, collating all the information taught, and seeing how it affects the coastal areas as well as the deep oceans. My favourite module by far was the Coastal Processes Field Study, taught in the first semester of the 3rd year. This was a residential field trip studying the Taf Estuary, in Laugharne; and it was a great opportunity to learn about surveying methods on land and in the estuary.
Describe your student experience in Bangor University
Bangor is a city that has something for everyone. It has a range of cafes that cater for all needs, and a great social scene at night. A 10-minute drive can take you to the shore of the Menai Strait, which is great for walking and a 30-minute commute can take you to Cwm Idwal, which is the gateway to the Carneddau Mountains, Tryfan and the Glyderau; perfect for hikers. Anglesey has idyllic roads and views making it suitable for cycling.
Are you involved in any clubs/societies?
I am a member of the UMCB (Welsh Students Society), which is a fantastic way of spending time with friends. They host many events and socials, which is a nice way to unwind and relax. I am also a member of the Endeavour society; this is the society for Ocean Science students. They host guest lectures in the evenings by people from all over the country, and they also have socials which are great fun.
Living in halls
Living in halls were great as Ffriddoedd village was a central hub for all student, making it easy to meet and socialise with friends. Coming to university can be a daunting experience but living in halls is the perfect way to break the ice and get to know everyone.
What are your plans for the future?
My future plans are to study a master's degree in Applied Marine Geoscience in the School of Ocean Sciences here at Bangor. This will then allow me to develop into a career within Hydrographic Surveying and Geoscience.
Advice to students who plan to study in Bangor?
Take advantage of the outdoor area that surrounds you; Snowdonia National Park is a fantastic area with stunning views. It is one of the best ways of admiring the brilliant location where Bangor University is set in.