Bangor University students selected for the Welsh Universities Football squad
Two Bangor University students have been selected to play for the Welsh Universities football team in representative international friendly matches against Ireland and Scotland Universities.
The purpose of these games are to promote the Welsh Universities programme whilst showcasing talented student players who may be considered to compete in the Home Nations in 2016.
The students selected are Liam Walker and Rhys Cooper who are both undergraduates at the School of Sport, Health and Exercise Sciences and are both from Deeside. They are also members of Bangor City Football Club and have featured regularly for the U19's this season.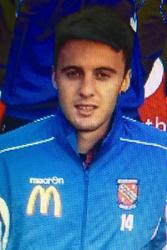 LIam WalkerLiam Walker, 19, has previously played for the Welsh Premier League Champions The New Saints; plus Everton, Flintshire & North Wales School Boys teams.
Liam said: "I'm over the moon to be selected. I would like to thank Sion Rowlands, the University's first team manager, for his coaching and guidance this season. It will be a massive step up and challenge but I can't wait to get started.
"It would be a dream come true if I could one day make a living from football, however from an academic point of view I'm still unsure about what career path I want to take, but I know which ever route I choose, football will always be a massive factor in my life."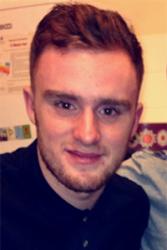 Rhys CooperRhys Cooper, 19, has also played for The New Saints and is now looking forward to representing the Welsh Universities.
Rhys said: "It feels amazing to be selected for the Welsh Universities Football Team and it's also an honour to be representing Bangor University at the home nations. After University, I hope to have a job within football as a coach or at a leading development office."
Bangor University will also be represented on the coaching staff by Sion Rowlands, a member of staff in the Students Union. Sion said: "I believe this is a great opportunity for the players and myself. Having been involved in the set up last year, I know the students are in for a brilliant experience which will certainly challenge them. The whole set up is very professional. Players are well looked after, but will be expected to try their hardest."
The game against Irish Colleges takes place next Monday (30th March), at Wexford FC (KO 2.30pm) and the fixture against Scottish Universities will take place at Dragon Park, Newport on Monday 13th April, KO 7pm.
Publication date: 27 March 2015