Ground breaking work between the School of Sport, Health and Exercise Sciences and the ECB supports England's high performance cricket
The cricket season is in full swing (no pun intended), the England men have just won the world cup and enter their battle for the ashes as favourites! England cricket is in a good place, Why? Perhaps because behind the scenes the ECB see the value in science and their drive for science and evidence based practice is high. We all have beliefs as to what abilities, background, achievements, and training experiences determine whether someone reaches the dizzy heights of super elite status.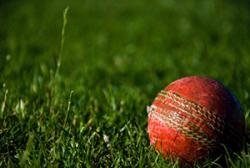 However, much of these beliefs are based on anecdotal evidence or scientific studies that fail to include a large number of possible factors that may lead to expertise when investigating a sporting greats journey. For example, the so called 10, 000 hr rule indicates that it takes 10,000 hours of deliberate practice (approximately 10 years) to reach expertise. I am sure none of us are in doubt that practice is important to reach success. I am equally sure that we are all aware that not everyone who does lots of practice is a sporting great. However, what we need to know is 'what type' of practice we have to engage in and 'when' we need to do that in order to increase our chances of reaching greatness. Why is it then that past science has not provided any concrete evidence to these questions…? Perhaps because expertise development is not linear, cannot be attached to a single or even a handful factors, and investigating it requires detailed access to real experts; individuals who are busy practising and performing in order to maintain sporting greatness. All this means investigating super elite experts is extremely difficult and not possible with traditional statistics. Instead the study of expertise requires a multidimensional and holistic approach to both the methods of investigation and the analysis of captured data; a process that is both time consuming and only possible given recent advances in complex machine learning analytical techniques.
However, the ECBs drive for science and evidence based practice has resulted in a long standing 15 year link with the School of Sport Health and Exercise Sciences at Bangor University in order to provide rigorous science led answers to difficult questions. For example, Dr Gavin Lawrence has been working in conjunction with the ECB since 2014 to carefully develop and conduct detailed interviews with England and the Counties past cricketers. These interviews are designed to help understand what factors within a players journey determine whether they end up playing at an elite (1stClass County) or super elite (the ECBs best performing World stage cricketers) level. The interviews gathered detailed and multifaceted information on nearly a 1000 different factors that are believed to be important predictors of whether someone obtains expertise. They also matched the elite and super elite cricketers according to batting order, schooling, and playing era to help mitigate against possible factors that might influence findings. The 1000 factors were recorded from across the lifespan and fit into four themes; 1. Demographics, 2. Sporting background, 3. Cricket milestones/achievement, 4. Cricket specific practice activities (extremely detailed information about the volume andtype of practice players engaged in at ages 16, 19, and 21). Data were then looked at using innovative machine learning techniques to establish the best possible combination of factors to provide answers to the golden question; 'why do some players become elite and others super elite?'
The findings revealed that a combination of only 18 of the nearly 1000 factors allow the researchers to determine whether a cricketer becomes elite or super elite. For example, to become elite you need to have engaged in large volumes of highly challenging and varied practice by age 16. However, the levels of this activity are required to be much greater in super elite cricketers. These findings challenge the traditional view of young cricketers being required to face tempered and predictable deliveries in order to practice repeated rehearsals of shot technique i.e., the sight we often face when viewing batsman in the nets or facing ball machines. If you really want to reach super elite levels then the data indicates that you need to face challenging and unpredictable deliveries whilst simultaneously practicing multiple shot techniques, and this all needs to be done early in your development. Of course, this need for high levels of challenging and varied practice in only one of the 18 factors revealed. Work is now ongoing to ensure coaches, talent scouts, academy staff and alike are aware of the other 17 factors that 'make the difference' in conjunction to planning how they might help develop those factors in young and aspiring cricketers. All of this new science will help better inform the development of cricketers and in doing so both speed up and maximise their potential. This will mean the ECBs future pool of world-class players will be enhanced, bolstering selection and ultimately increasing the team's performance;
In addition to helping the future talent, ECB and Bangor University science is also ongoing to help all of England's current players perform in the pressure cooker that is international cricket by ensuring their physical and mental preparation is optimal. A program that has been running for several years, is a ground breaking training programme between the School of Sports, Health & Exercise Sciences and the ECB whereby player characteristics are profiled using techniques including coach interviews, psychological profiling, and both cognitive and physical tests. These data are then analysed by a team of six researchers from Bangor University who then design individualised training techniques and regimes for each player. A pilot program was run in 2016 that focused on five players identified by the ECB as having considerable potential and was a big success. The project was then rolled out into the counties and more recently to the senior men's and women's teams.
The collaborative approach to scientific understanding is described a key to the programme's success. The coaches on the ground contribute both practical experience and personal knowledge of players whilst the researchers utilise their academic understanding of performance to deliver a more scientific approach to planning training. The research team is part of the School of Sport, Health and Exercise Sciences Institute for Psychology of Elite Performance (IPEP) at Bangor University. This houses the largest concentration of elite sport performance based researchers in the country. The team consists of academics who bring a diverse set of subject skills which helps create a more complete picture of athlete development including psychological, motor skill learning, and physiological perspectives.
The ECB and Bangor University's collaborative effort to increase science and evidence based practice within cricket is part of a wider push from the ECB to reduce the performance gap between clubs at the county and national level. It is another example of the type of research impact activity that saw the School of Sports, Health & Exercise Sciences ranked 7thin the UK in the most recent government led Research Excellence Framework.
Were these collaborative research programmes the reason England's men won the world cup? It would be crass to say that this was the sole contributing factor, but the feedback from all levels of the ECB suggests that the collaboration between Bangor University and the ECB has, and will continue to be instrumental in helping England's cricketers reach dizzying heights.
For more information please contact Dr Gavin Lawrence or Dr Ross Roberts.
Publication date: 31 July 2019