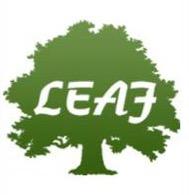 We are working in partnership with 'LEAF Health' who operate a satellite therapy clinic at Canolfan Brailsford. Treatments include:
Lifestyle Medicine and Health Coaching
Sports Therapy and Massage
Osteopathy  
Acupuncture
The clinic's services at Brailsford are open to students, staff and the local community.
About LEAF Health (established in 1980)
In the five LEAF clinics there are more than 60 therapists and consultants specialising in over 45 different therapies.  Whatever your issue or ailment, there is likely to be someone who can help you.  Go the website  and click on any therapy to find out more.  If you are unsure about what would be best for you, please speak to our reception staff, who will be able to point you in the right direction or put you in touch with any of the health team. 
All of the therapists and staff at LEAF work together as a team.  They are all motivated by the same ambition that has driven the endeavours of the LEAF Health founders for so many years – "to help people of any age or physical ability to improve their quality of life".  So, whoever you come to see, you can take comfort in knowing that you will have access to the help and expertise of a whole team of experienced and dedicated health experts.