CANOLFAN BRAILSFORD
Conveniently located on Ffriddoedd road, Canolfan Brailsford has an extensive range of both indoor and outdoor sports facilities.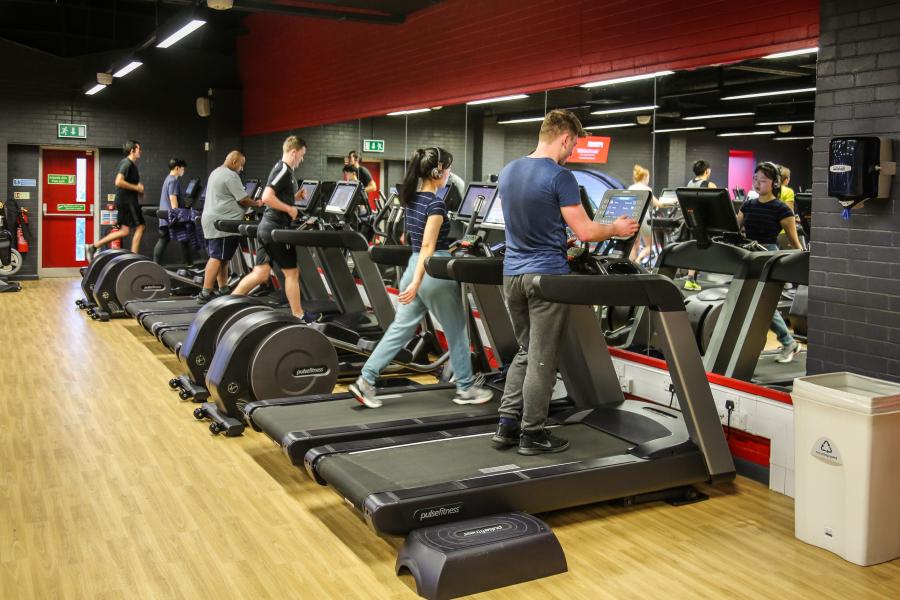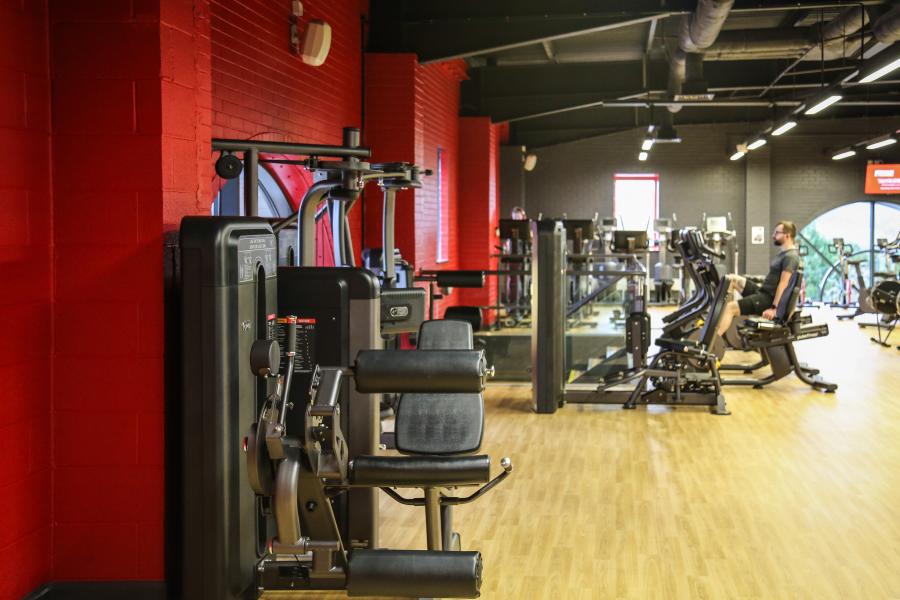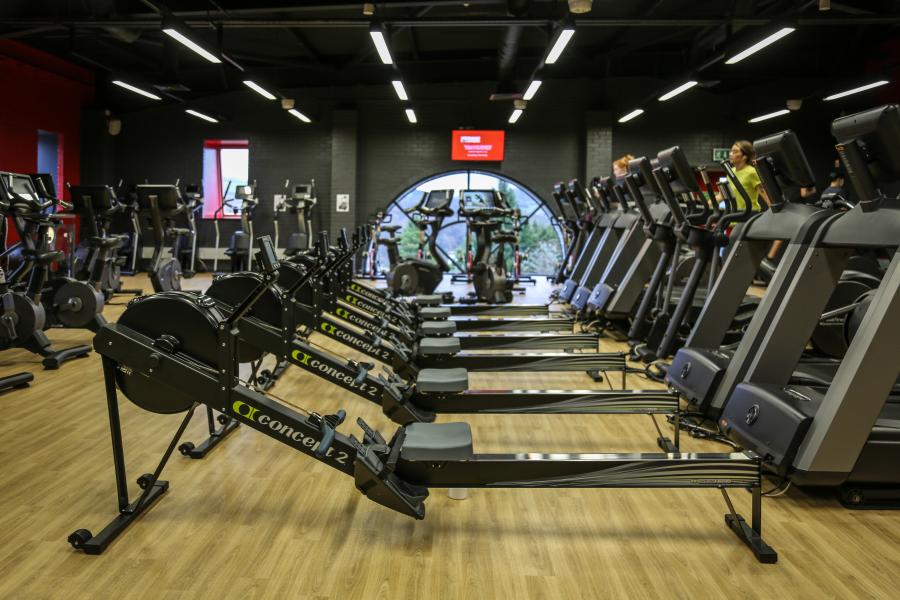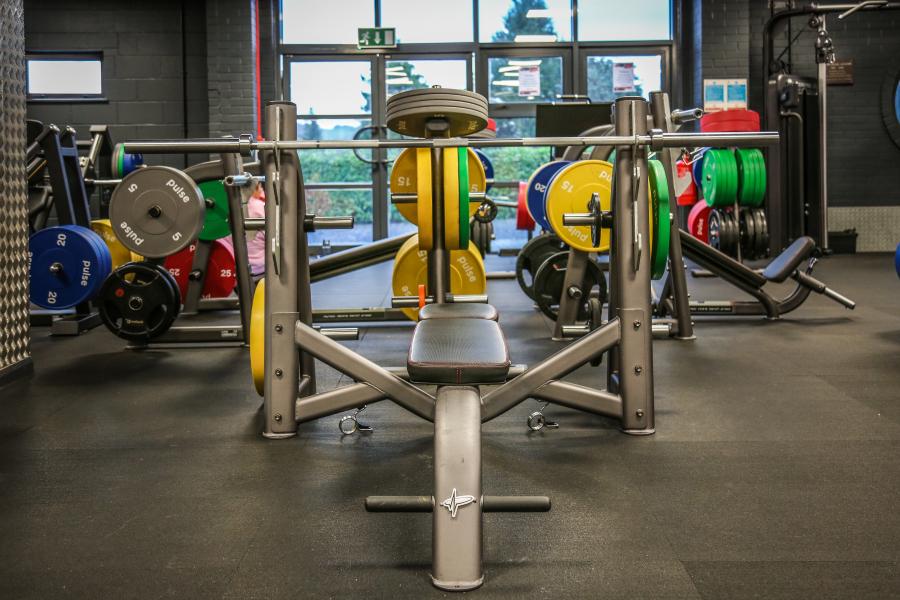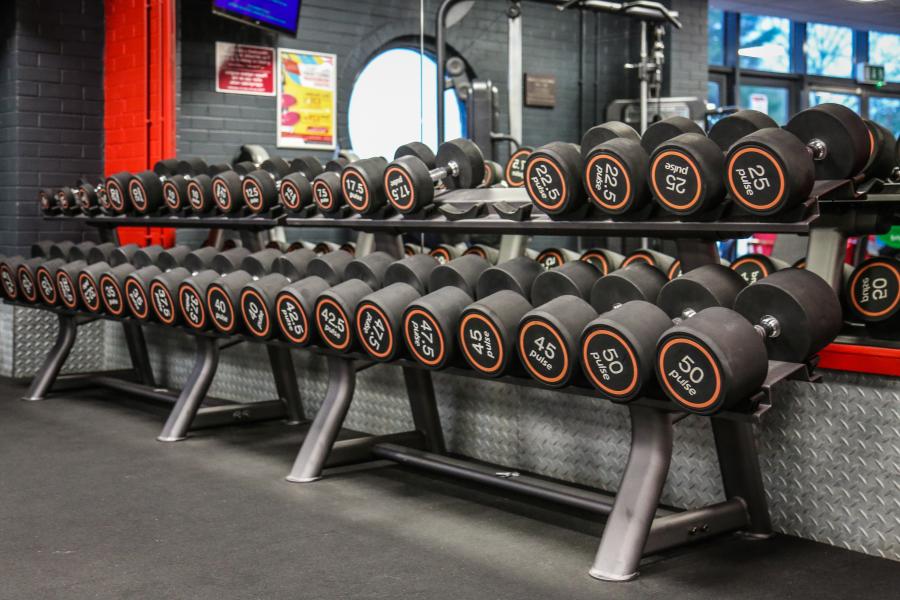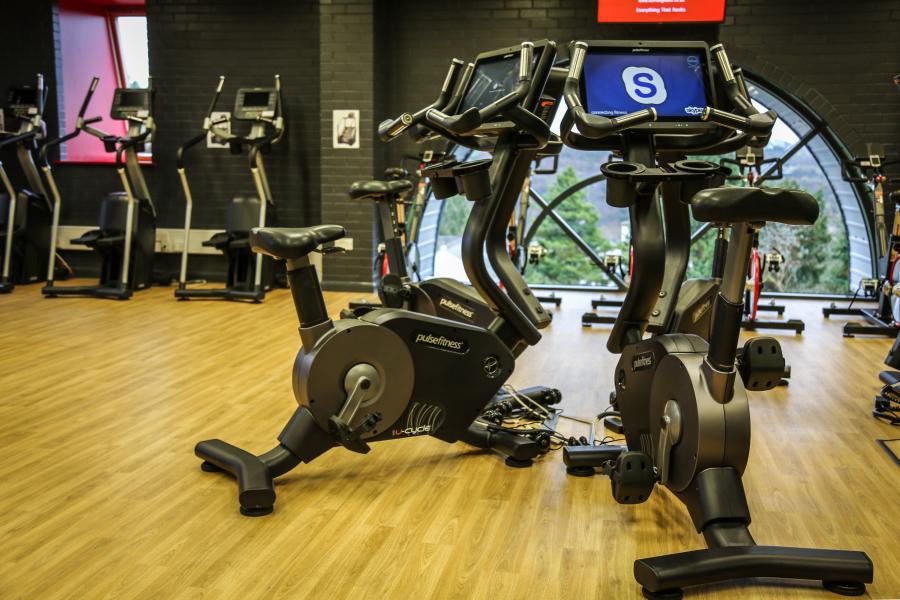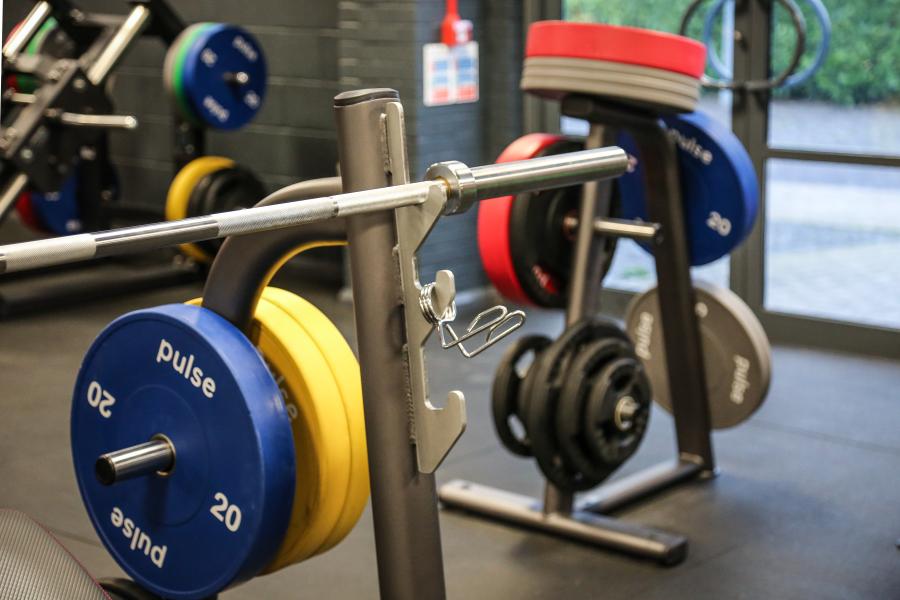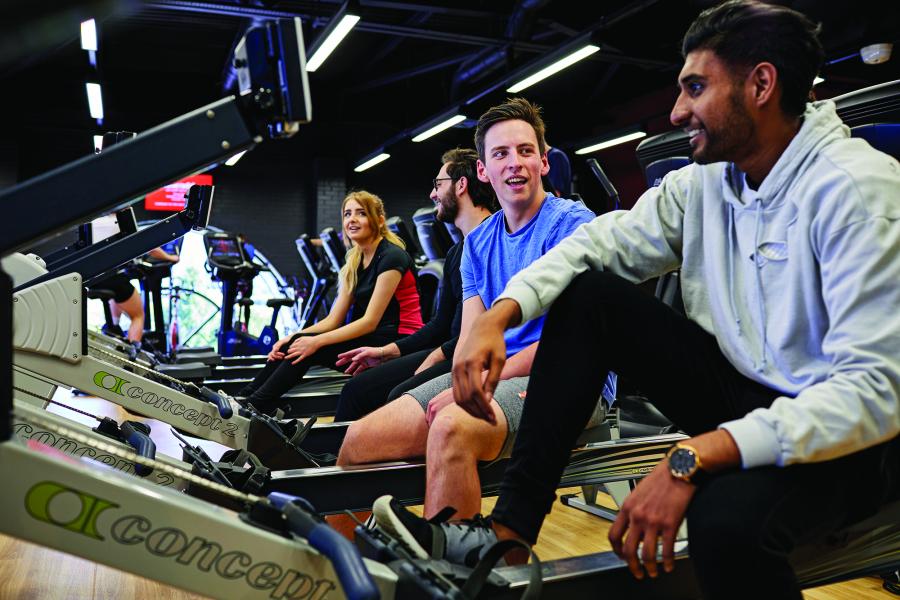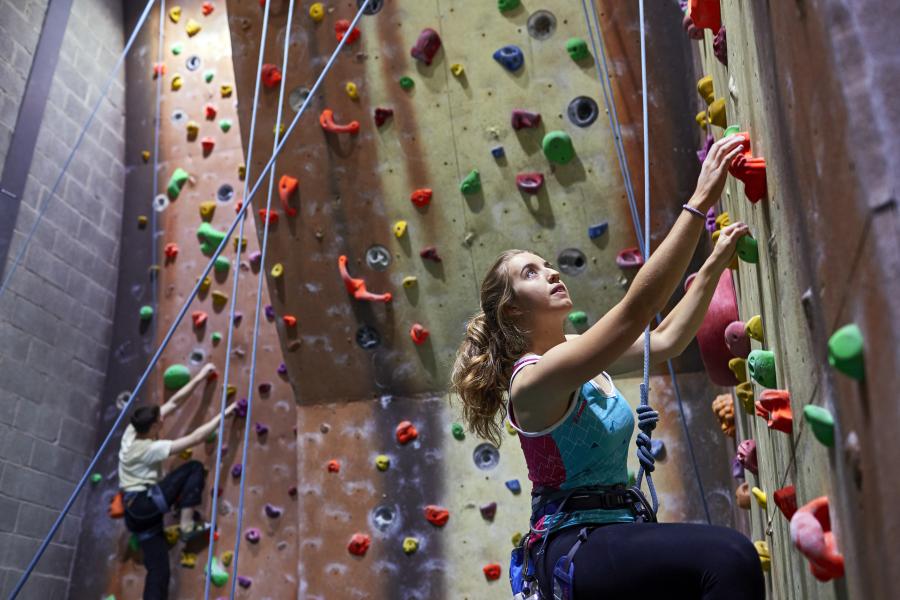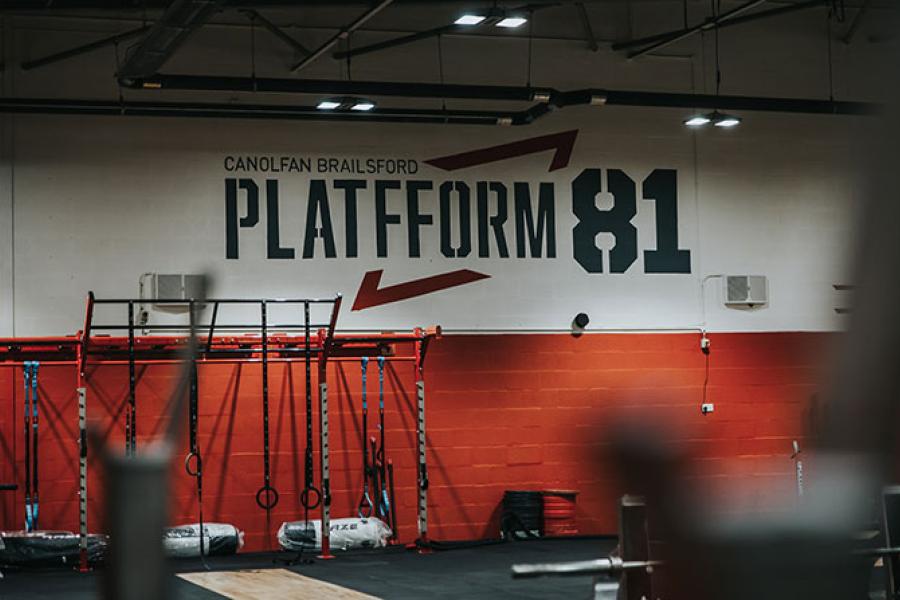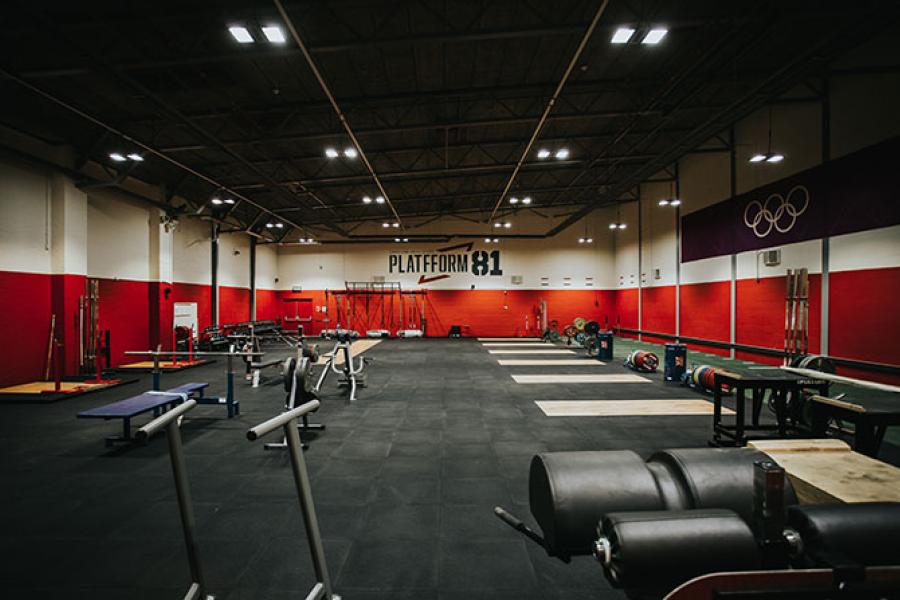 What is available at Canolfan Brailsford?
There is a large gym which is located over two floors, a weightlifting gym called Platfform 81, two sports halls, a sports dome, squash courts and climbing wall. 
Facilities include:
Badminton courts
Five-a-side court
Volleyball courts
Basketball courts
Netball courts
Indoor hockey
Table Tennis
Indoor Cricket
Indoor Bowls
Trampolining
Upper Floor Gym
With a great view of the mountains and a substantial investment from the University of new Pulse fitness equipment, Canolfan Brailsford Sports Centre offers you fitness training second to none, that delivers an excellent customer focus training environment.
The upper floor fitness room is home to around 50 top of the range cardiovascular machines, with each of the Pulse CV machines fitted with high end consoles that are ready to immerse customers with quality TV, streaming, app and web services to enable the customer to have an engaging training experience, in surroundings that are air conditioned.
Once logged in to the Pulse Machines, customers can personalise their workout, and track their progress using the using the Pulse move app.
Premium range resistance machines are also available on this floor, that enable the customer to have a full body workout and are fitted with consoles that you can log in to and track your progress as well as them giving full exercise guidance for beginners right through to detailed results, to give customers a great workout experience and to help you along the way on your desired fitness journey.
Lower Floor Gym
The lower floor gym is also equipped with the an excellent variety of the Pulse premium range of resistance machines for you to have a total body workout, and they also have this great console technology that enables you to use the pulse move app to track and record your fitness progress.
There are also dual adjustable pulley machines, a smith machine and this area is also home to the Pulse brand of "Heavy Duty Plate Loaded" machines, that include, leg press, hack squat, calve raise, shoulder press etc that are robust in design, and ready to take on the heavy workloads that are asked of them.
Adding to this there are flat, incline and decline Olympic weightlifting benches, a preacher curl bench, a large selection of free weights and bars, a squat rack, as well as an excellent range of dumbbells that are on offer for the customers.
Platfform 81
Our gym area adds to our already extensive gym facilities at Canolfan Brailsford. The gym is included as part of your membership package, and we are running two new exciting classes FIIT and HIIT in the new facility (see Class information on website).
The facility can be hired for team training, please email us for more information: Brailsford@Bangor.ac.uk
Climbing Wall
Our "Livingstone Wall", which includes ten Top Ropes gives access to over 30 routes from 'DIFF' to 7C, on panelled walls from off vertical to super steep.
The well featured bouldering wall provides endless scope for problems of all difficulty above crash mats.
For climbing courses please see what's on.
Synthetic Pitch / Astro Turf
The all weather surface offers a full size football pitch or two practice games, and can also be used for Hockey.
The Synthetic pitch is fully floodlit.
Grass Football Pitches
We have two pitches, one of which has floodlights for evening matches and training sessions.
TREBORTH
Located on the outskirts of Bangor, Treborth has outdoor facilities, including an athletics track.
Treborth Sports Facilities
Athletics Track and Playing Fields
What is available at Treborth?
At Treborth, we have the following facilities:
Athletics track - an eight lane track, built to the highest standards, with facilities and equipment available for all events. It's suitable for practice and competition for all levels. 
Four grass pitches available to hire -  for football, rugby or American football. The pitches are of a high standard and can be adapted to junior pitches. See our pitch Plan here.
Pavilion, offering changing facilities, and enclosed viewing area and vending machines for refreshments. 
THE NORMAL SITE
What is available at Normal Site?
These facilities are available for recreation each evening after 6pm, and at weekends.
At Normal Site, we have the following facilities:
Sports Hall - which includes four Badminton Courts, Volleyball, Netball, Basketball and Five-a-side Courts, Cricket and Archery.
Gym - used for Martial Arts Clubs, including Ki-Aikido, Judo, Karate, Fencing, Thai Kick boxing and Tae-Kwon-Do.
ST MARY'S GYM
This gym is found in the heart of St. Mary's Student Village and is exclusively available for our St. Mary's Halls residents.
What is available at St. Mary's Gym?
The gym is equipped with a variety of top of the range Pulse Fitness Resistance and CV machines, that will provide a full body workout.  Each of the machines is fitted with console technology that enables you to use the 'Pulse Move' app to track and record your fitness progress.   The app offers full exercise guidance for beginners, whilst offering more detailed results for the more advanced, offer our students a great workout experience.
In the gym you will have use of 3 x Treadmills, 3 x Cross Trainers, 3 x Upright Cycles, 1 x Concept 2 Rowing Machine, 1 x Leg Press, 1 x Leg Extension/Curl, 1 x Shoulder Press, 1 x Chest Press, 1 x Seated Row.