Why Study Psychology?
Our research in Psychology aims to advance both basic and applied science. We seek to understand fundamental relationships between brain and behaviour, and to directly contribute to the health and well-being of the community.
At postgraduate research level you can undertake a Masters by Research (MRes) degree or a Doctorate of Philosophy (PhD). A PhD degree is designed to provide you with a strong grounding in highly specialised areas of research. Studying at Bangor Psychology, you will be part of a PhD community of over 50 candidates who are a vital part of Psychology's research activity and have access to state-of-the-art research facilities.
Bangor Psychology is a large and cosmopolitan department with staff and students from all over the world

In the most recent Research Excellence Framework, 85% of our research was considered either 'Internationally Excellent' or 'World-leading'.

Over 75% graduated with a 1st or 2:1 in 2021

Bangor Psychology was established in 1963 making it amongst the oldest in the UK

We have many specialist research labs including an MRI scanner, TMS Labs, EEG facilities and a human brain anatomy laboratory
As an early career researcher with us you will also be trained to teach as part of our extensive professional development curriculum and play a key role in the School's teaching mission. This gives you the skills and experiences necessary to pursue a career in academia.
Whilst staff are open to supervising research students in many areas related to Psychology, we have world leading expertise in:
Perception
Action
Language
Bilingualism
Development
Social Cognition
Neuroscience
Clinical and Health Psychology
Interventions and Well-being
Behavioural Psychology.
Watch - Understanding the hypoxic brain
PhD student, Matthew Rogan, discusses his research on how the human brain adapts, responds and changes when there is less oxygen available. His research makes use of the cutting-edge facilities housed in the College of Human Sciences, including a state of the art 3-T Magnetic Resonance Imaging (MRI) scanner, the hypoxia environment chamber and ultrasonography facilities.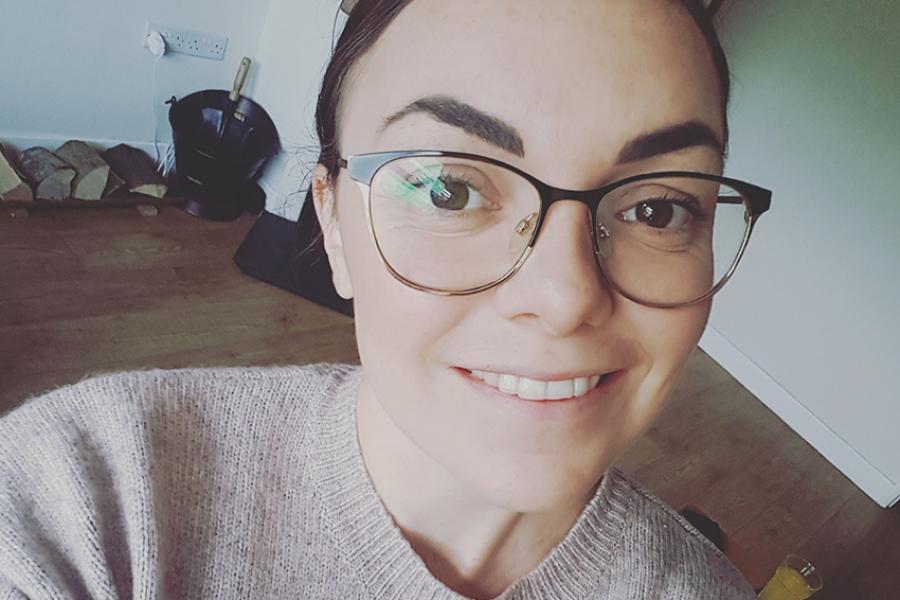 Graduate Profile Leanne Rowlands
PhD Neuropsychology
I enjoy my PhD work, where I run groups with brain injury survivors at the North Wales Brain Injury Service. I also really enjoy helping with the anatomy lab sessions, where first year undergraduate students get the chance to hold a human brain as part of their Brain and Mind module!
Career Opportunities in Psychology
Postgraduate research degrees in psychology can lead you to careers in a range of different settings which include charitable organisations, local and national government and in industry where research competence is of value. The research training provided by these programmes allow you to generate new knowledge through scientific research as well as gaining valuable teaching experience.
Degrees at PhD level can also lead you to careers within universities where academic roles typically combine research and teaching. At Bangor, students at PhD level are given the opportunity to develop and practice teaching skills which can lead to Associate Fellowship with the Higher Education Academy.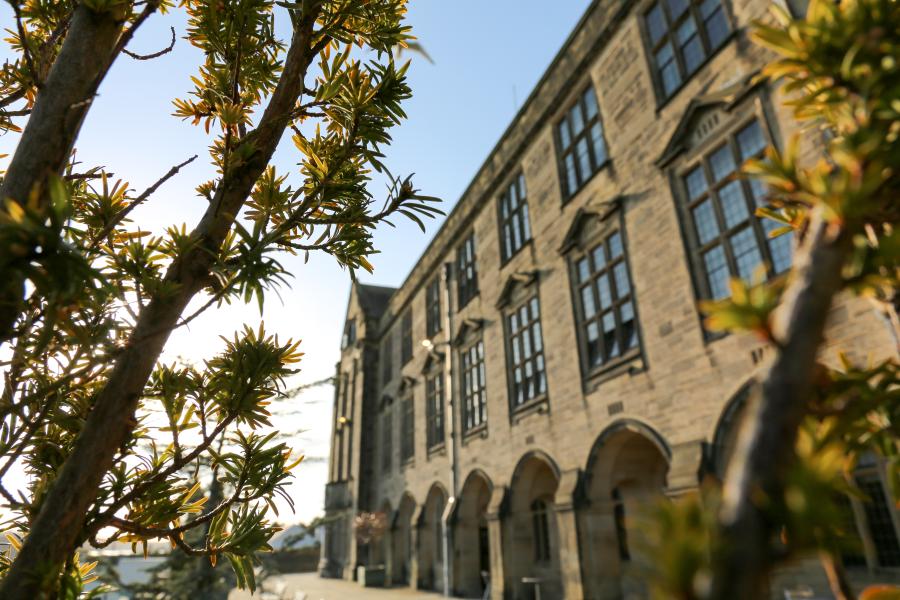 Our Research in Psychology
Our research in Psychology reflects two key approaches. First is the development and study of interventions to promote well-being, from early childhood to older age. Intervention was at the heart of Bangor Psychology's agenda at its inception more than 50 years ago and remains central to our research identity today. Our second key approach is cognitive neuroscience, where we have invested heavily in staff and specialised research facilities, to investigate perception and action; language and development; and social cognition. 
Related Subject Areas
You may also be interested in these related subject areas.
Related Subject Areas
You may also be interested in these related subject areas.