5 reasons to study Psychology at Bangor
Use state of the art technologies to understand how the brain works
Psychology helps us to understand the complexities of the human mind and behaviour. It allows us to gain insight into why people do the things they do, and how our thoughts and feelings can affect our behaviour.
At Bangor, we are interested in understanding the psychology of the brain and mind through the lifespan. We are interested in:
development
pre-disposition to mental disorders
cognitive processes
linguistic comprehension
healthy ageing
artificial intelligence
behaviour change.
To answer some of those big questions, we first need to understand HOW the brain works - the physiology of the mind and ways we can support and promote mental well-being. At Bangor, our labs and teaching facilities have state-of-the-art technologies. You will gain experience in our research labs, as both a participant and a researcher, using technologies such as Event-Related Potential (ERPs), eye tracking software, and Transcranial Magnetic Stimulation (TMS). We are also one of the only UK psychology departments to have our own MRI scanner for research into brain function and physiology. We also lead the field in research and training in therapeutic techniques such as mindfulness, cognitive behavioural therapy, and dialectical behaviour therapy.
The only UK Psychology undergraduate curriculum with a human brain anatomy class
By studying Psychology at Bangor, you will:
learn about human behaviour and mental processes
discover how the mind and body interact to influence behaviour
explore the latest developments in psychology
use state-of-the-art facilities and laboratories
As a psychology department, we pride ourselves on delivering internationally excellent research as well as providing a research-led exceptional student experience.
As an undergraduate research participant at Bangor, you will have opportunities to experience these facilities and laboratories from Year 1, and in Year 3 you will become a 'researcher' and collect your own data for your dissertation in our state-of-the-art facilities. Additionally, our Year 1 'Brain and Mind' module provides a unique opportunity to hold a human brain.
Build research skills and gain confidence in oral presentations and public speaking
Pursuing a Psychology degree allows you to learn how to analyse scientific data and develop critical thinking and problem-solving skills.

Bangor University is one of the top universities for Psychology in the UK, with a long-established track record for excellence in teaching and research. Our research (86% rated as world-leading or internationally excellent - REF 2021) feeds directly into our teaching. You will have a vibrant learning experience with world-class academics.
With small class sizes in practical sessions and regular drop-ins for statistics and skills, you will benefit from close contact with academic staff who are experts in their field of research.
Our unique and sector-leading Psychology Oral Presentation Practice Sessions will help you develop your communication skills. Gain the confidence to tell the world about the research you generate!
Acquire skills for a wide range of professional career pathways
A better understanding of psychology can be beneficial in a variety of different career paths, such as social work, healthcare, and teaching. As a psychology student at Bangor University, you will have the opportunity to take part in research projects, enabling you to expand your soft skills while you study. 85% of our students go on to work or study within 15 months of the course (Discover Uni).
Bangor University offers a wide range of psychology courses, from BSc and MSc to PhD, allowing you to tailor your degree to your interests and career aspirations. Many of our degrees are pathways to further study, such as our MSc in Counselling, postgraduate courses in Mindfulness, Dialectic Behaviour Therapy, or a doctorate in Clinical Psychology. Did you know that the Doctoral training programme in Bangor was the first of its kind in the UK?
We also offer excellent career support, giving students access to networking opportunities and one-to-one advice.
Develop a greater appreciation for diversity
By studying Psychology, you'll gain an understanding of the diverse ways in which people think, feel, and behave, and how these differences can impact our lives.
Learn to respect and empathize with people who have different beliefs, values, and backgrounds, and appreciate the unique perspectives they bring. This knowledge can help us to appreciate and understand our own identity, as well as the identities of others. It will also give you a greater appreciation for diversity.
Bangor University is committed to promoting inclusivity and diversity in all aspects of university life. We are dedicated to promoting respect for everyone regardless of their:
gender
sexuality
race
ethnicity
disability
age
religion
status
Psychology holds an Athena Swan Bronze award and, through the appointment of student representatives, we incorporate our students' opinions in the development and support of our courses.
Psychology is not afraid to tackle the big issues facing humankind in the 21st Century. If this interests you, a Psychology degree at Bangor University could be what you are looking for!
Compare our Psychology Courses
Here's a quick overview of our courses so that you can compare and find the right fit for you.
1st
in Wales for student satisfaction
NSS 2022
2nd
in Wales for Psychology
The Guardian University Guide 2023
4th
in UK for student satisfaction
NSS 2022
8th
in UK for student experience
Times Good University Guide 2023
British Psychological Society (BPS) accredited degrees
If you want to become a professional Psychologist you'll need to register as a graduate member of the British Psychological Society and for this, your degree needs to be accredited by the BPS. All of the undergraduate single honours psychology degrees at Bangor have this accreditation meaning that you'll study all the content necessary for graduate membership.
What does BPS accreditation mean?
Accreditation by the BPS ensures a high standard of teaching delivery. It ensures that our assessment practices are fair and transparent and that we have strategies in place for inclusive assessment. Furthermore, accreditation places limits on the staff to student ratio ensuring that you have access to high-quality, research-led, lecturing staff. BPS accredited degree must include all core areas of psychology and must prepare graduates with subject-specific skills. This is achieved through the core and optional modules available on Bangor's Psychology degrees. All students undertaking a BPS accredited degree must carry out empirical studies collecting and evaluating their own data, in line with active research in the School.
What subjects will I study for BPS accreditation?
Each of the following are covered by our curricula to ensure graduate basis for chartered membership:
Biological Psychology – the neuropsychological and biological basis of brain function and behaviour.
Cognitive Psychology – the study of how we think, learn, communicate with one another and so on.
Developmental Psychology – typical and atypical development across the lifespan from infancy to old age.
Individual differences – a broad topic covering how and why we differ from one another in terms of intelligence, personality, emotion and mental health.
Social Psychology – all aspects of human interaction from group dynamics to leadership styles and how and why humans might conform to authority.
Conceptual and Historical issues in Psychology – the study of psychology as a science, including historical paradigms and methodologies and a discussion of the political and ethical issues within psychology.
Research methods – skills in data collection and analysis allowing application of multiple perspectives to questions within psychology
Empirical project – a substantial piece of research involving the collection and analysis of original data.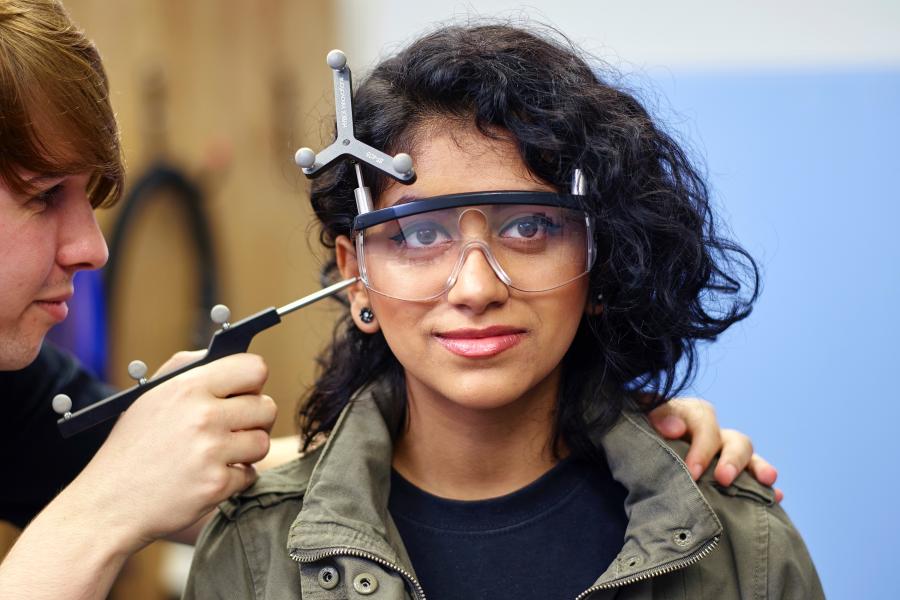 Why study Psychology?
Discover what's it like to study Psychology at Bangor University. You will be learning about a truly fascinating subject from leading experts. There will be opportunities for hands-on experiences that range from dissecting the human brain to working with advanced facilities such as an MRI scanner.
What will you study?
Our students talk about the modules they chose and facilities they use whilst studying Psychology with us in one of the UK's leading Psychology departments.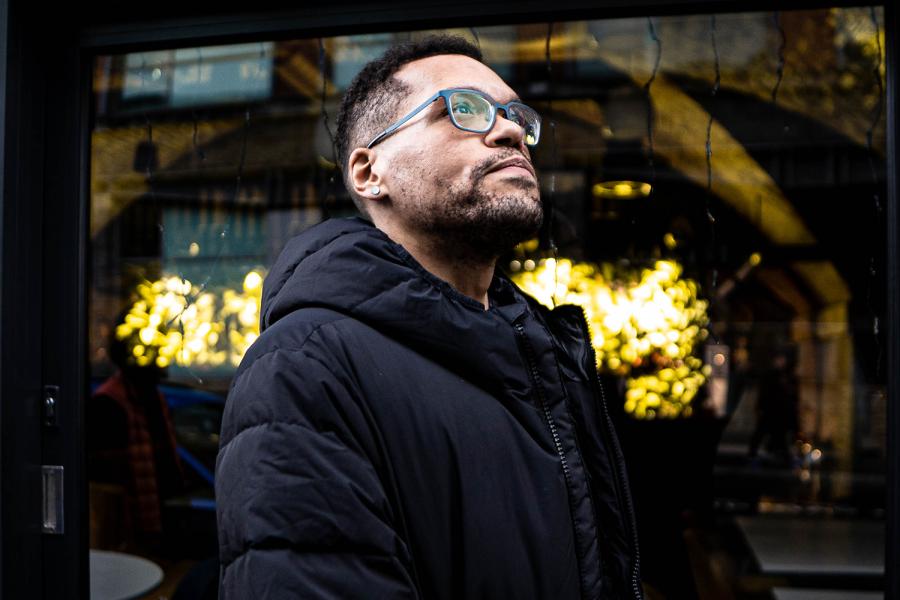 Alumni Profile Louis Naylor
Client Solutions Manager at TikTok

"Psychology is important for my job as you need to figure out what is driving consumer behaviours, for example, why people watch certain videos or trends, or engage with particular brands".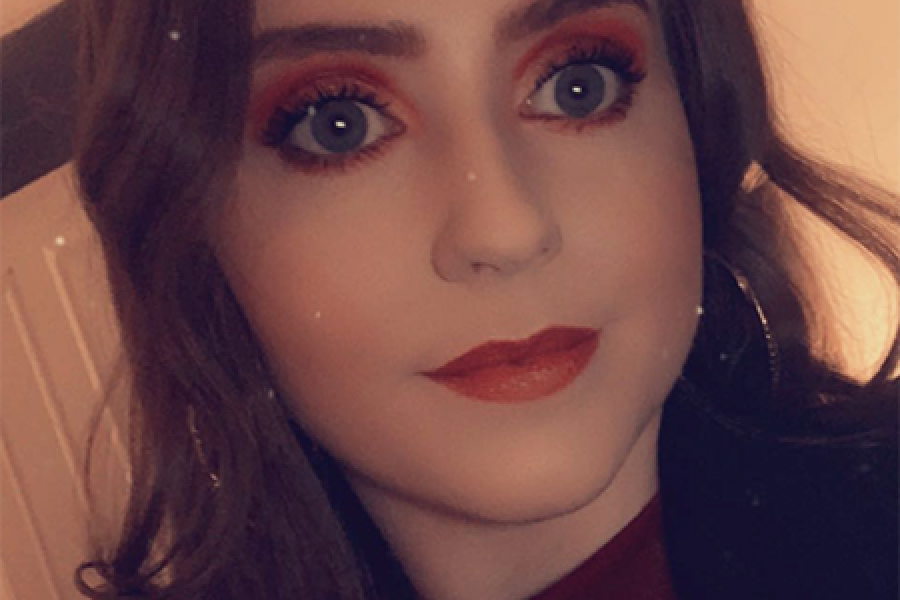 Student Profile Chelsea Pemberton
Psychology
"The experiments are one of the best aspects as they enable a hands-on visual experience of my degree".
Chat with current Psychology students
Do you have a question about life as a Bangor University student? Our ambassadors will be happy to help you find the answer.
They can tell you more about studying here, about the amazing Clubs and Societies we have, and how they made friends and settled into life at university as a Psychology student.
Ask our lecturers a question
If you have any questions about the course, our lecturers are on hand to help. Below are some examples of frequently asked questions. Can you think of any more? 
What are the qualities of a successful Psychology student at Bangor?
How can I prepare myself to study Psychology at Bangor?
How will I know that Psychology at Bangor is the right choice for me?
Would like to sample the student experience of Psychology at Bangor? Check out our TikTok feed
Our research in Psychology
Our research reflects two key approaches. First is the development and study of interventions to promote well-being, from early childhood to older age. Intervention was at the heart of the School's agenda at its inception more than 50 years ago, and remains central to our research identity today.
Our second key approach is cognitive neuroscience, where we have invested heavily in staff and specialised research facilities, to investigate perception and action; language and development; and social cognition. 
Related Subject Areas
You may also be interested in these related subject areas.
Related Subject Areas
You may also be interested in these related subject areas.