Welcome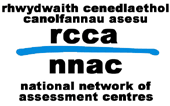 Welcome to the Access Centre website. Here you will find information about what services the Centre offers, and how you can use them.
We primarily deal with applications for the Disabled Students Allowance (DSA), and most of this site is devoted to explaining the application process.

We provide Study Needs Assessments for students who are eligible for the DSA, which involves talking to you about your disability and the barriers you experience and then recommending the support strategies and equipment which will allow you to access your education on a level playing field with your peers.
To view our full Service aims and objectives, click here.
Disability Services' Confidentiality Policy, click here.
Accessibility and this website
This website has been designed to let you change the text size, text and background colors, and other display settings through standard browser settings, in the same way as the W3C Web Accessibility Initiative Content Accessibility Guidelines website, which outlines minimum standards and good practice in web design for accessibility.
We have also provided on-screen tools to do this. However you should be aware that not all sites provide these tools, and so using standard browser based tools to do this will increase your access to other websites.

Find out how to change the text size, colours and other display settings on our browser-based accessibility tools page.