Welcome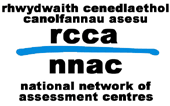 Welcome to the Access Centre website. Here you will find information about what services the Centre offers, and how you can use them.
We primarily deal with applications for the Disabled Students Allowance (DSA), and most of this site is devoted to explaining the application process.
We provide Study Needs Assessments for students who are eligible for the DSA, which involves talking to you about your disability and the barriers you experience and then recommending the support strategies and equipment which will allow you to access your education on a level playing field with your peers.
The Access Centre at Bangor works closely with staff at Aberystwyth University so assessments can be carried out in either location, according to which is most convenient for the student.
Disability Services' Confidentiality Policy, click here.
Why Choose Us?
Established as the first Needs Assessment Centre in Wales, we are the only Assessment Centre based at the University in Bangor and through our close working relationship have an in-depth knowledge of its curriculum and facilities. We also have a wealth of experience regarding the support packages available for disabled students throughout North and Mid Wales and further afield.
You do not have to be a student at Bangor to come to our centre – being part of a university means we have knowledge and experience of academic settings, no matter where you choose to study!
What is a Study Needs Assessment?
The Study Needs Assessment (SNA) is a friendly and relaxed meeting between an accredited assessor and student. Each of our assessors has a minimum of six years' experience of DSA support, and most have at least 10 years.
During the meeting we take a detailed look at your course, strategies and disability-related barriers to learning. During the SNA the assessor will discuss relevant support options, and demonstrate appropriate assistive technology (e.g. software). They will then be able to make specific and tailored recommendations about what the Disabled Students Allowance (DSA) can be used to fund. All of this information is compiled into the Needs Assessment Report (NAR) which will be sent to the funding body for their consideration.
Travelling?
We can help you to reclaim the cost of attending our appointment.
Accessibility and this website
This website has been designed to let you change the text size, text and background colours, and other display settings through standard browser settings, in the same way as the W3C Web Accessibility Initiative Content Accessibility Guidelines website, which outlines minimum standards and good practice in web design for accessibility.
We have also provided on-screen tools to do this. However you should be aware that not all sites provide these tools, and so using standard browser based tools to do this will increase your access to other websites.
Find out how to change the text size, colours and other display settings on our browser-based accessibility tools page.