Established in 2006, the Bangor University Alumni Advisory Board is a non-governing advisory group consisting of University alumni who have stayed connected to their alma mater and who share an interest in and concern for the growth of a vigorous and highly engaged alumni base. The purpose of the Board is to represent the broader alumni community and to provide input and guidance to the University on those matters of interest to alumni.
Board members are advocates and enthusiastic communicators of Bangor's mission and vision, working to move forward the University's alumni relations programme. They support the Development and Alumni Relations Office in a number of ways including by helping to cultivate a base of alumni volunteer leadership, initiating and managing alumni events and helping to identify potential new members or alumni who may be prepared to be engaged with the University.
Alumni Members:
Chair: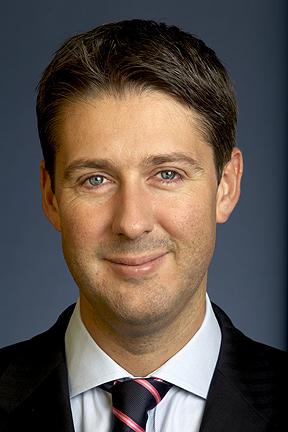 Dr George Buckley (1993, Economics)
George Buckley is Chief UK Economist at Nomura and was previously Chief UK Economist at Deutsche Bank. He joined Deutsche Bank in 1998 following the completion of his PhD in the area of the housing and mortgage markets at the University of Bristol. While at Bristol George lectured and taught undergraduate tutorials in macroeconomics. He holds an MSc in Economics and Finance from the same university, and a BA in Economics from Bangor University. He is author of the book "What You Need to Know About Economics" (2011). 
George is also one of the founding members of Bangor's 2020 group, a business group for alumni who remain engaged and committed to the University and help in many different ways including raising the University's profile in key markets. He joined the Alumni Advisory Board as Chairman in March 2015.
Prof. Andrew Brown (1978, Educational Studies)
Andrew is Emeritus Professor of Education & Society at the UCL Institute of Education (IOE). He has served as Interim Director, Pro-Director (Academic Development), Dean of the Faculty of Policy and Society and Dean of the Doctoral School. As a member of the UCL and IOE senior team, he played a strategic role across the organisation and is responsible for fostering a vibrant intellectual culture, furthering the reputation of the IOE as a leading centre for scholarship in education and social research and representing the IOE with external agencies. His academic work as a sociologist explores the relationship between everyday, professional and academic discourse and practice and the (re)production of social relations, and the development of research capacity and capability.
Having dropped out of a theoretical physics course at Warwick in 1974 he was inspired to become more deeply involved in education and applied for places on undergraduate education programmes and was fortunate to be offered a place at Bangor. As Andrew now holds the top academic position in the world in the field of education, he is proud to say that his Bangor degree changed his life!  
Tim Clay (1982, Marine Biology / Oceanography)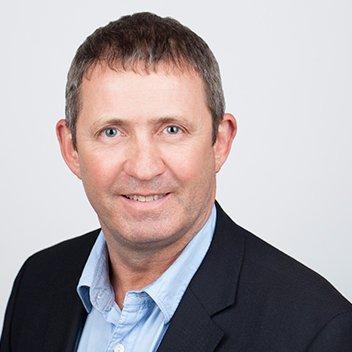 Tim joined the financial services industry after graduating from Bangor University in 1982. He was the co-founder of Clay Rogers & Partners Ltd, one of Birmingham's foremost independent financial planning practices, before this business was acquired by Succession Group in September 2016. Tim works closely with corporate, matrimonial and private client solicitors and spreads his time primarily between the Midlands and central London. He is also helping establish Succession's Graduate Trainee Programme.
Tim met his wife, Laura, whilst they were both studying at Bangor University and they return annually, with their now grown up children, for the Old Boys' weekend.
He is a keen sportsman and charity fund raiser, serving on the regional committee of The Lord's Taverners. He is also a Warden of the Birmingham Assay Office.
Jane Griffin (1993, French)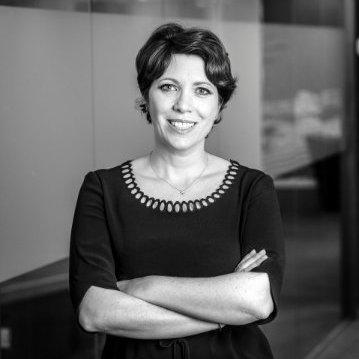 Jane is the founder and director of Positive Story, a strategic public relations consultancy, which specialises in PR for tech start-ups and global industrial companies.
Jane is a former TV and radio news reporter for the BBC and ITV and has more than twenty-five years' experience spanning journalism and PR.
She has worked both agency-side and in-house and was previously the Head of Global Media Relations, Infrastructure at the leading engineering, project management and construction company, Bechtel for seven years and Head of Corporate Communication for Angel Trains Group, part of the Royal Bank of Scotland Group for four years. She has also held senior media relations roles at BAE Systems, Network Rail, Eurotunnel and ATOC.
Kailesh Karavadra (1989, Electronic Engineering)
Kailesh Karavadra is Managing Partner West Region Growth Markets for Ernst and Young, based in Silicon Valley, and is responsible for a portfolio that includes some of the world's leading technology companies.
Born in Kampala, Uganda to Indian parents, he came to Britain as a refugee. He chose Bangor over Oxford University to study a BSc in Electronic Engineering, graduating with first class honours in 1989, and stayed in Bangor to gain a Master of Engineering degree, adding additional accounting and financial modules to his Master's programme.
Kailesh joined Ernst & Young as an accountant in their Luton and London offices in the early 1990s and in 1995, he transferred to Ernst & Young's San Jose office and emigrated to the U.S.
Alongside his busy career and family life, Kailesh has finds time for extensive volunteer work with a number of charities including the Food Rescue Mission in San Jose and the Mayor's Small Business Ignite Mentoring Program to support small business growth. He received an Honorary Fellowship from Bangor University for Services to Business in 2017.
Susan Owen Williams (1995, MBA Banking and Finance)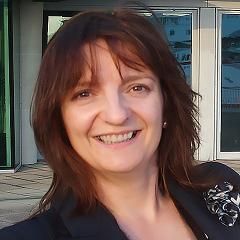 A native of North Wales and a Welsh-speaker, Susan studied her Joint Chartered Institute of Bankers MBA course at Bangor University and Manchester Business School, graduating in 1995.
Currently a Change Manager at RBS working on the Ring-fencing Programme which resulted from the Independent Commission on Banking's reforms. Susan has over 20 years' experience working in Financial Services in the UK and Europe in Corporate & Private Banking, Securitisation, Wealth & Investment Management and Strategy & Control for Aberdeen Asset Management, Coutts & Co, Credit Suisse and Deutsche Bank.
Susan maintains her links with Wales through various activities such as 'Wales in London' networking events.
Dr Ross Piper (1998, Zoology with Animal Ecology)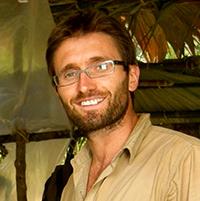 Dr Ross Piper is a zoologist, author and presenter.
After graduating from Bangor, Ross gained a PhD at Leeds University.
In 2013 he was part of an expedition to document the wildlife of Burma which resulted in the three-part series Wild Burma: Nature's Lost Kingdom broadcast on BBC2 in 2014. Ross has also authored a number of books, including Animal Earth, a celebration and exploration of animal diversity.
Ross believes in giving back and has since returned to the University a number of times to give career advice to students and public lectures on his work through his engagement with the Bangor Zoological Society.
In 2015 Ross was awarded Bangor University Alumnus of the Year Award in recognition of his professional success and his continued contribution to and support of Bangor University.
Mark Rigby (1979, Agriculture)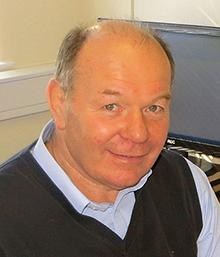 Having graduated from Bangor in 1979, Mark then completed his Masters in Food Science from Nottingham University. 
Mixing work with his passion for rugby, Mark then spent 20 years in the agricultural merchants and agro-chemical sectors, achieving senior roles for both distributors and manufacturers.  He joined the family owned T H White Group in 1999 to establish a national lorry loader (crane) division, and with the Palfinger brand achieved UK number one position in 2006 where it has remained since.  Mark took a seat on the T H White Group (Holdings) Board in 2006.  He has previously held Board positions for the British Agricultural Association and Sumitomo Agriculture.  He is married with two grown up children, still plays annually in Bangor Old Boys rugby matches and loves good food and wine.
Jonathan Wright (1999, Social Policy/Criminology & Criminal Justice)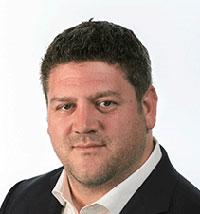 Jonathan is President International at Hearst Magazines. He was formerly Global Managing Director of Dow Jones, Director of News Corp's VCCircle and Director of Newspicks, where he was responsible for defining and implementing growth strategies for The Wall Street Journal and Dow Jones outside the United States.
Partly inspired by thoughts of a possible career in the army or the police's royal and diplomatic protection service, Jonathan chose to read Criminology at Bangor University, but after moving to London took a job in advertisement sales where he fell in love with the media business. He was Publisher and Group Sales Director at Euromoney Institutional Investor based in New York before joining Dow Jones in 2010 as Advertising Sales Director for Dow Jones' Financial News.
Jonathan is the Alumni Advisory Board's International Liaison and Advisor. His links with Bangor go back to 1910 when his great-grandmother graduated from the University with a BA in English.
In his spare time, he likes to watch his two children playing rugby and keeps fit by training for marathons and endurance tests, such as cycling from London to Monte Carlo. He enjoys local theatre and, during his time in New York, produced three off-Broadway plays.