The Development and Alumni Relations Office organise reunions and events for alumni here at the University and all over the world. Keep us up to date with your current contact details and we will send information to you on events being held in your region, for your subject area and for your specific year group.
Recent Events
1960s/70s REUNION
A group of over 40 former students from the 1960s and 1970s returned to Bangor 2-3 September for a reunion organised by alumni Roger Thwaites (Zoology, 1971) and Foster Edwards (Agriculture, 1971).
The reunion was kicked off with a celebratory game of table tennis to christen the new permanent table tennis tables recently installed outside Bar Uno on the Ffriddoedd site. The University was able to purchase these after the group clubbed together to raise £5,000 to mark their time in Bangor.
The group met on Saturday morning to hear talks from Lewis Thompson, Students' Union VP for Sports, and Dr Andy Cooke, Director of Bangor University's Institute for the Psychology of Elite Performance and the reunion was rounded off with a buffet dinner and drinks in Bar Uno.
Read the report from John Young (Modern Languages, 1970)
Read the report by Brian Charnley (English and Drama, 1970)
If you are interested in organising a reunion for your cohort, please contact Bethan Perkins, Alumni Relations Officer, at b.w.perkins@bangor.ac.uk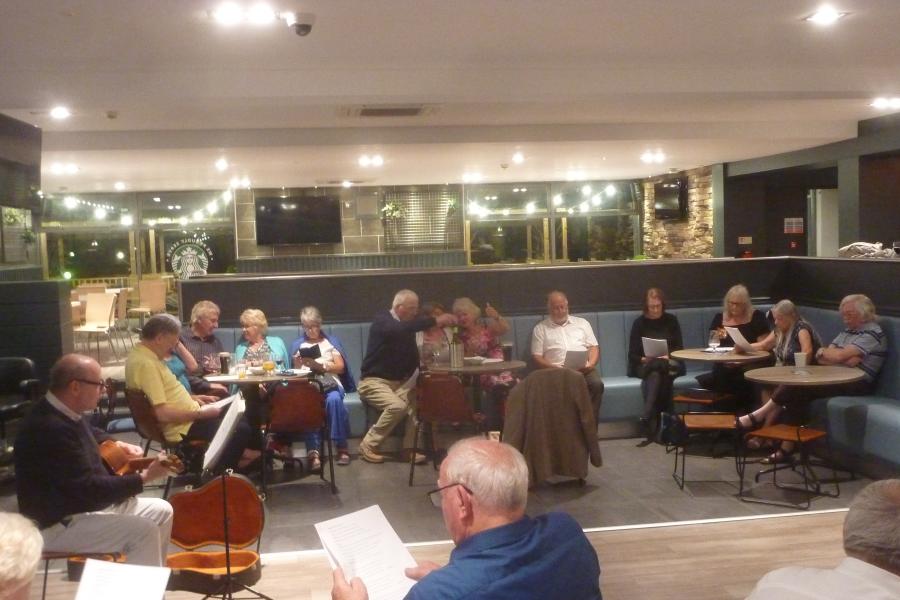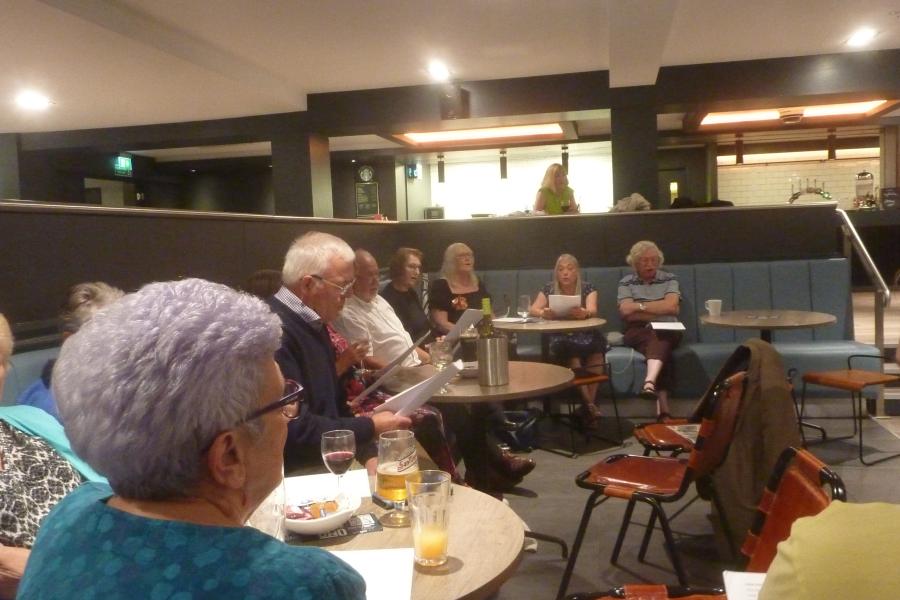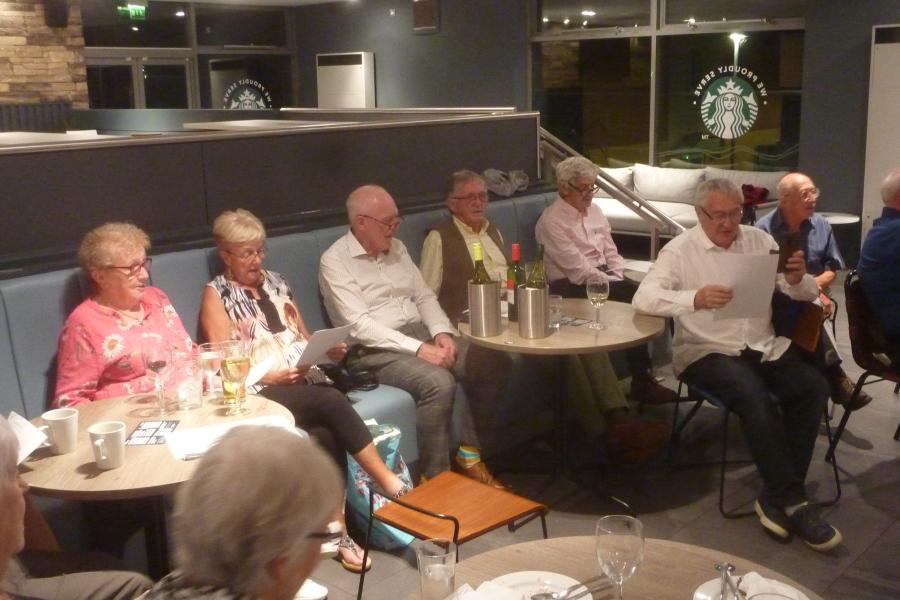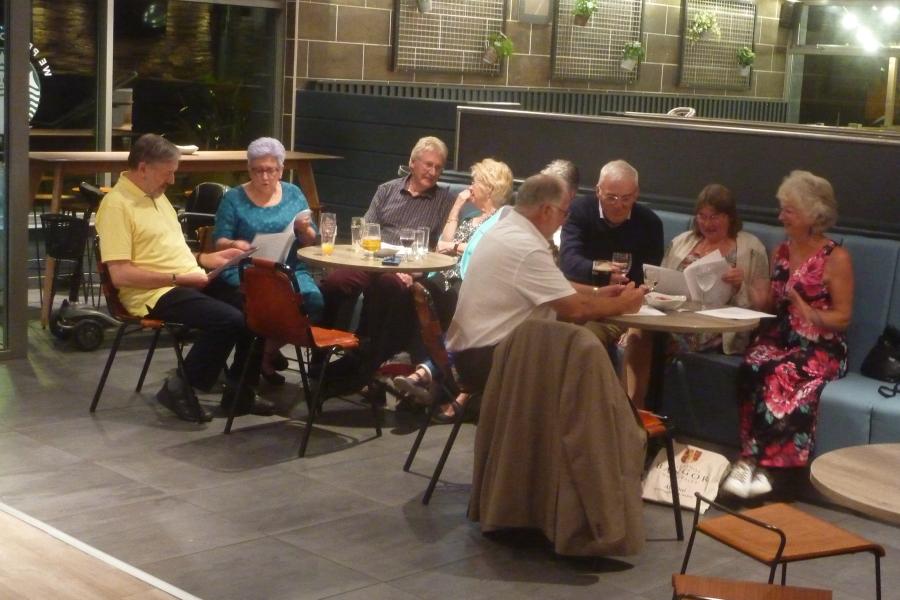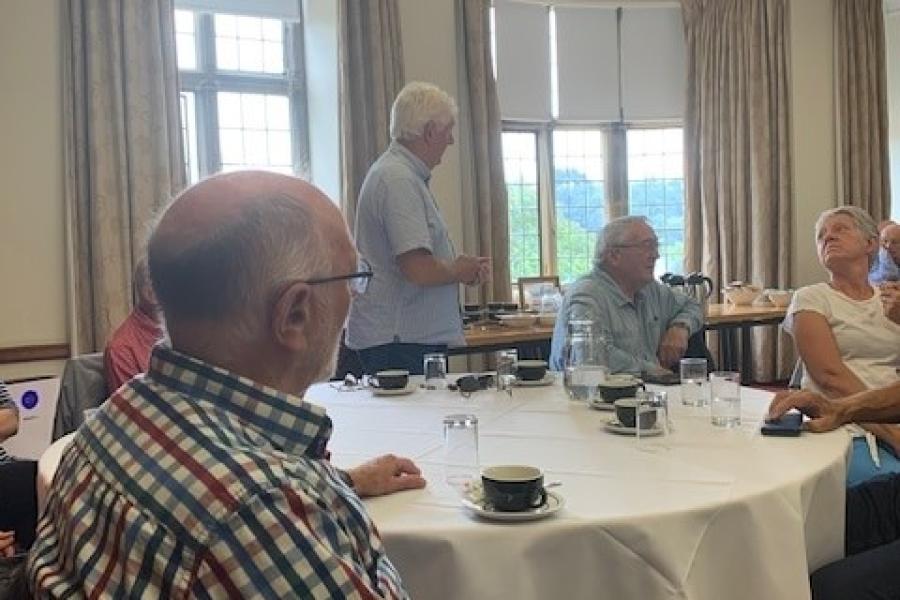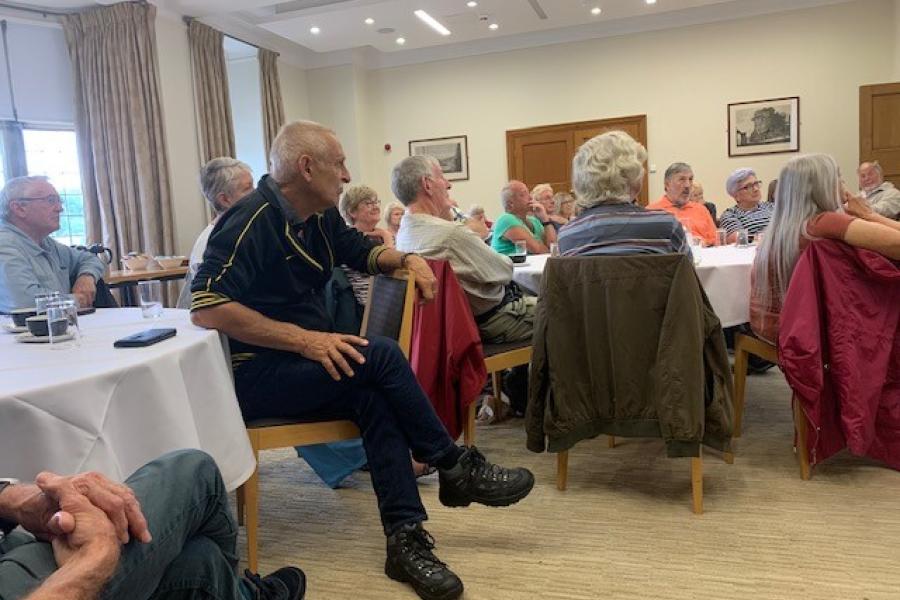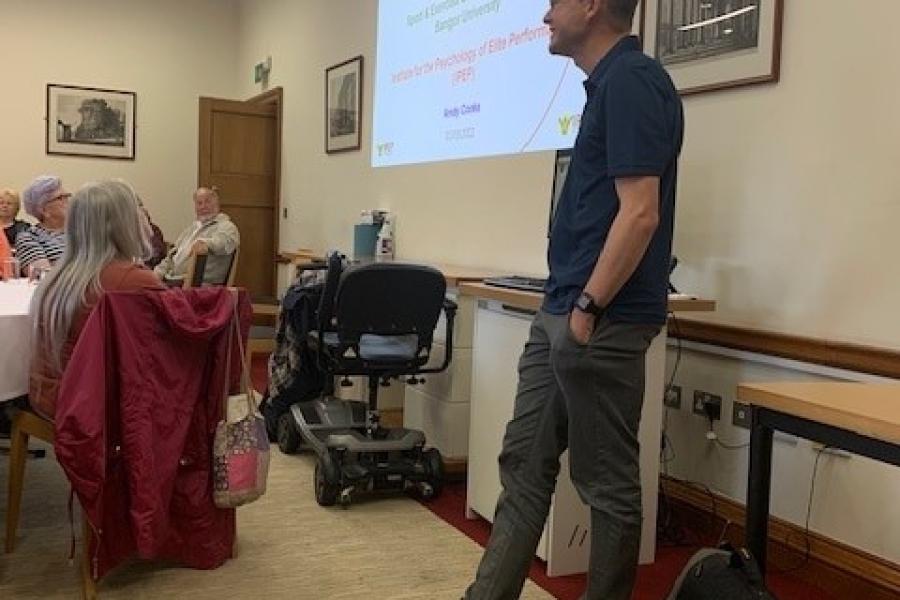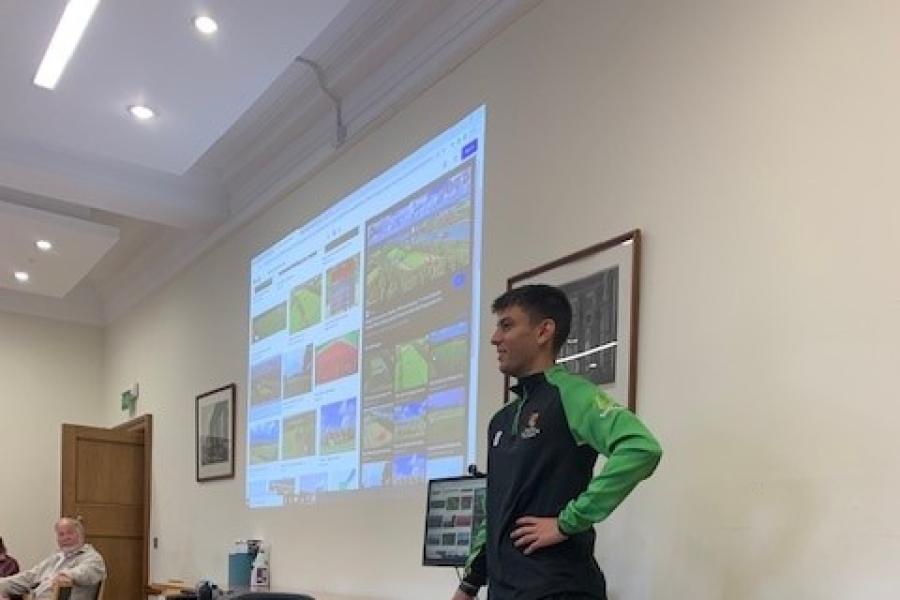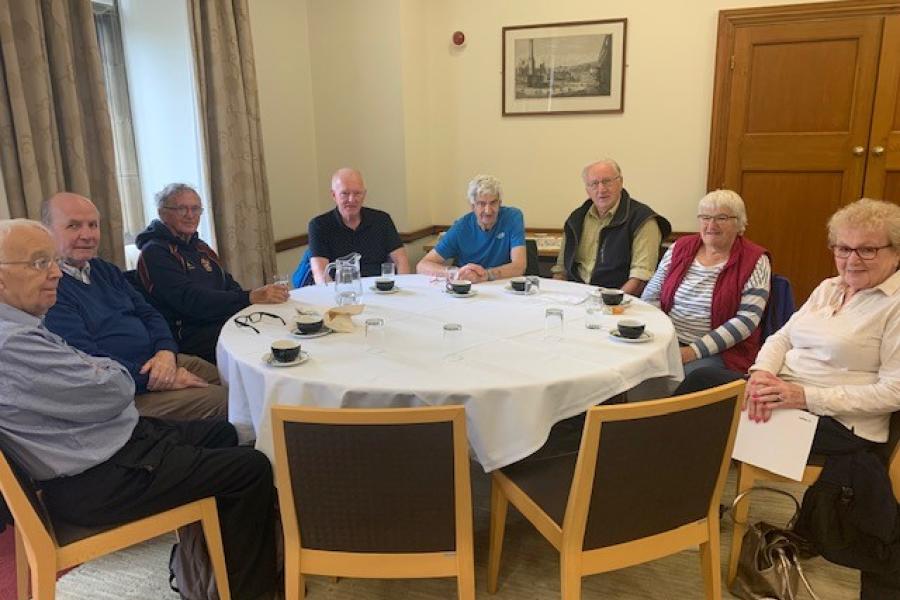 NATIONAL EISTEDDFOD OF WALES, TREGARON 2022
It was a great pleasure to be able to hold our annual reunion at the National Eisteddfod of Wales again this year. Around 200 alumni and former staff joined us on the Bangor University stand on Wednesday 3 August 2022 to catch up over a drink in the Ceredigion sunshine.  
 
Alumni were welcomed by Dr Lowri Angharad Hughes, Canolfan Bedwyr's Head of Policy and Development, and received an update on Bangor's Welsh Students' Union's achievements over the last year from UMCB President Celt John. They were also treated to a performance by the ladies of Aelwyd JMJ, the Welsh student choir, with many alumni in the audience joining in with the singing!
 
It was great to be back. See you next year.  
University Events
Bangor University holds a number of lectures and events throughout the year which are open to members of the public. See all of the University's forthcoming public events.