University Events
Bangor University holds a number of lectures and events throughout the year which are open to members of the public. See all of the University's forthcoming public events.
The Development and Alumni Relations Office organise reunions and events for alumni here at the University and all over the world. Keep us up to date with your current contact details and we will send information to you on events being held in your region, for your subject area and for your specific year group.
Recent Events
Alumni Reunion - Kingdom of Bahrain
Bangor University was pleased to be able to return to the Kingdom of Bahrain on 8 November 2022 and to hold our seventh Bangor University Alumni Reunion at the Bahrain Institute of Banking and Finance (BIBF) headquarters in Bahrain Bay.
Over 90 alumni caught up with each other and developments at Bangor over drinks and canapes. Hosted by Professor Andrew Edwards, Bangor University's Pro Vice-Chancellor and Head of Dean of College of Arts, Humanities and Business, guests were also addressed by His Excellency Rasheed Al Maraj, Governor of the Central Bank of Bahrain and Professor Bruce Vanstone, Head of Bangor Business School.
Also during the evening, Zahra Al Shamma (Banking and Finance, 2013) was announced as the recipient of the 2022 Bangor University / BIBF Alumnus of the Year award.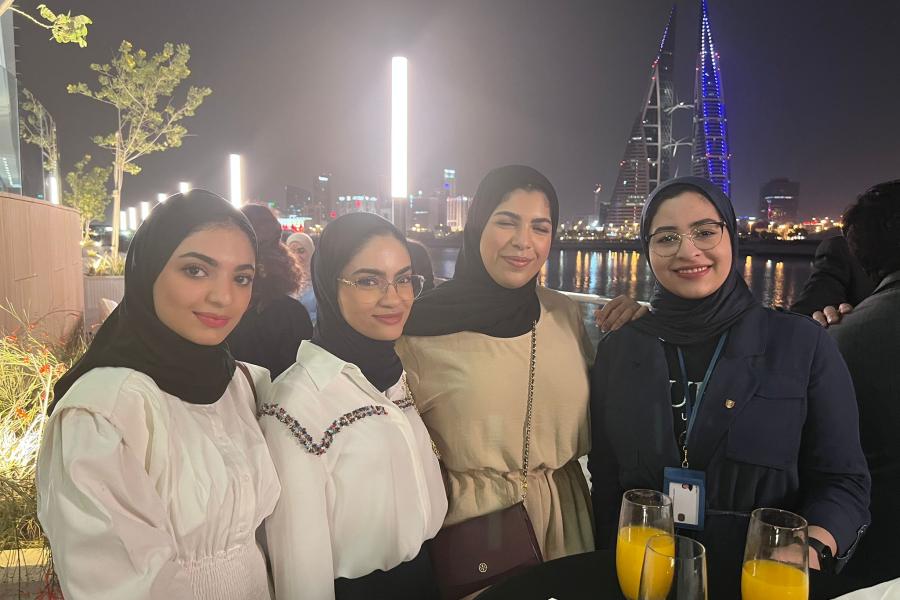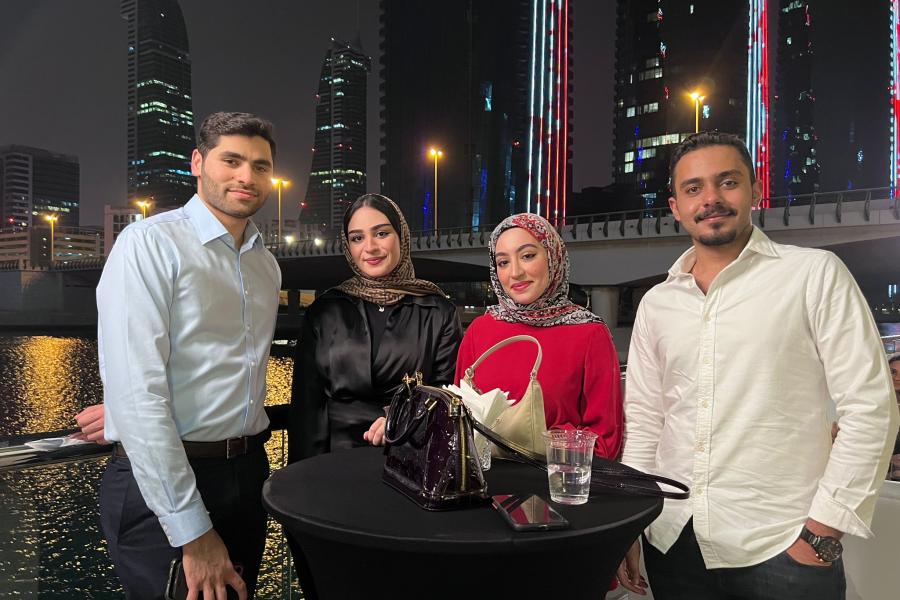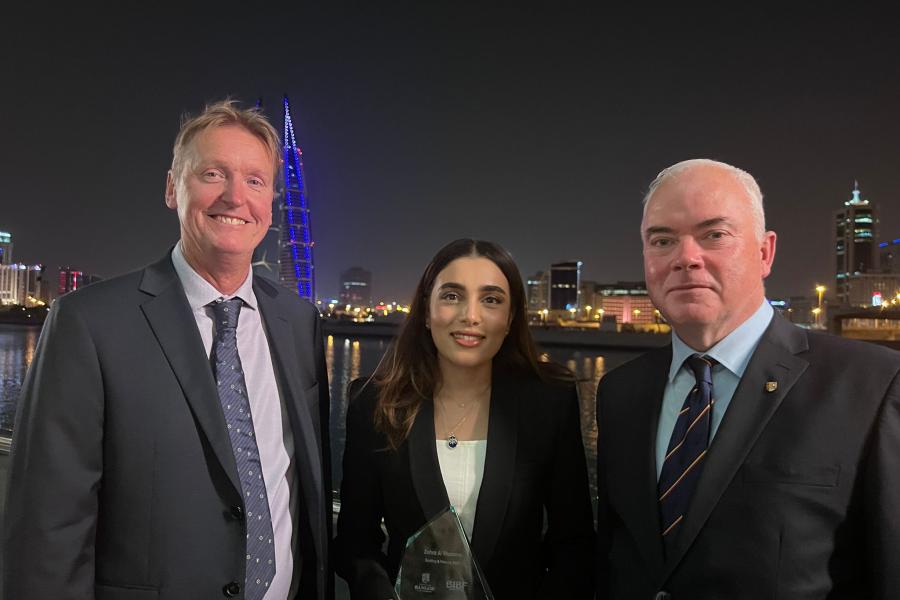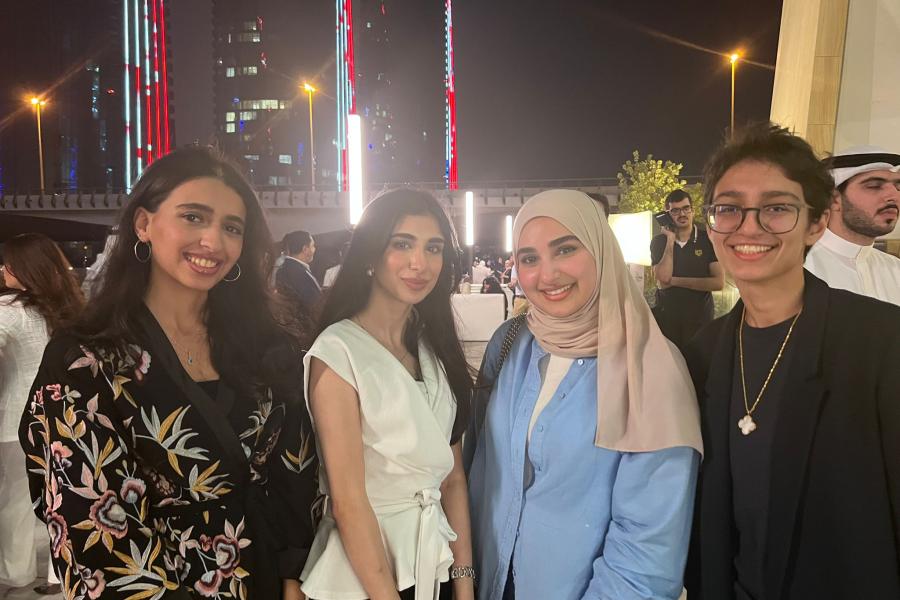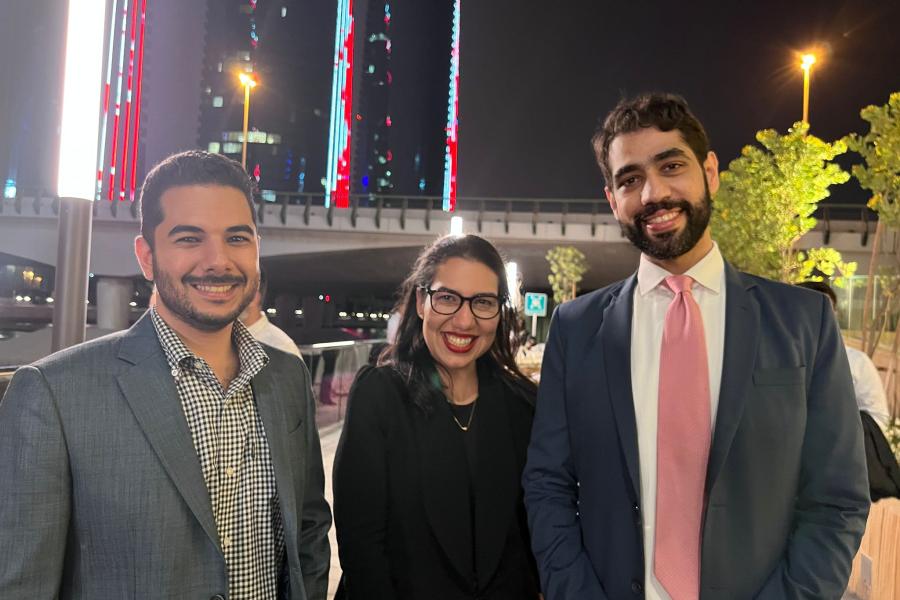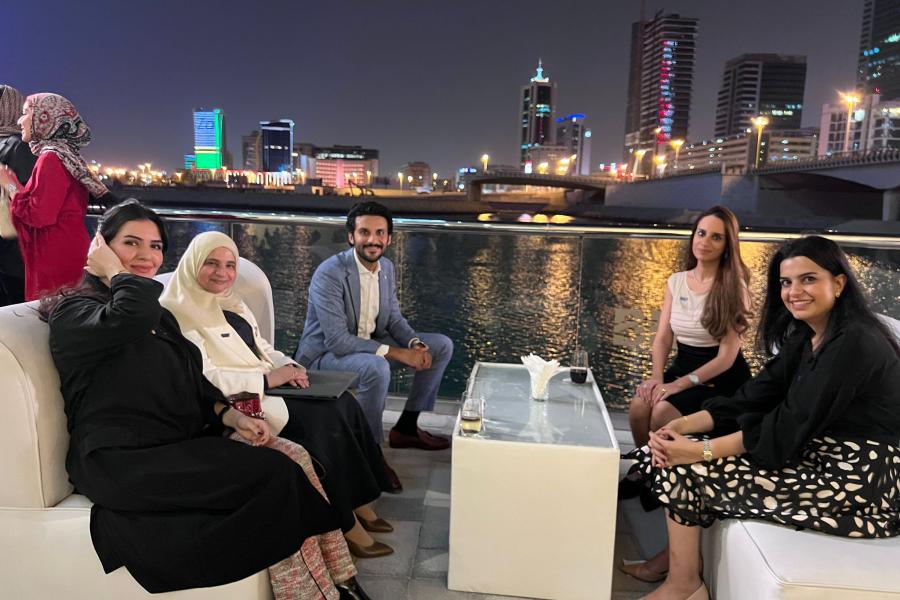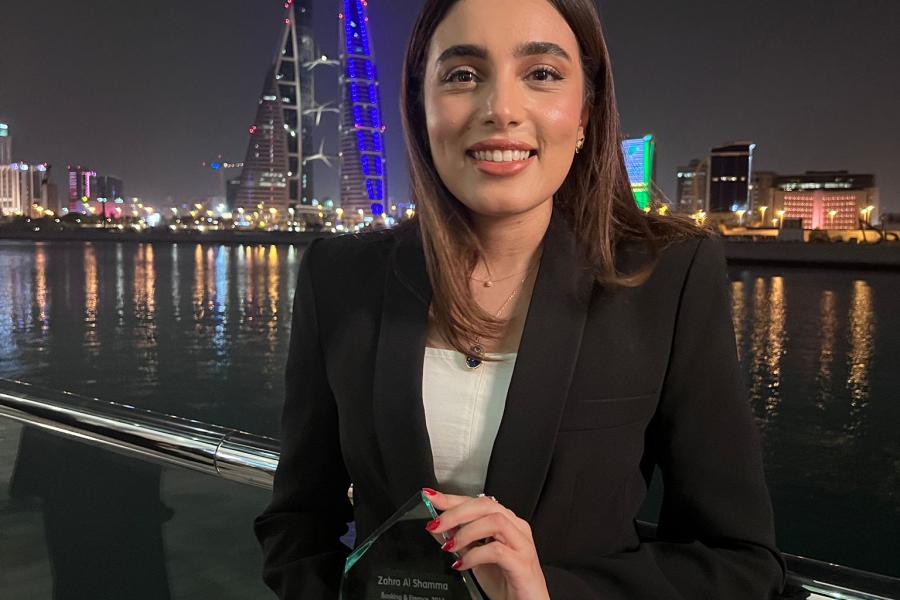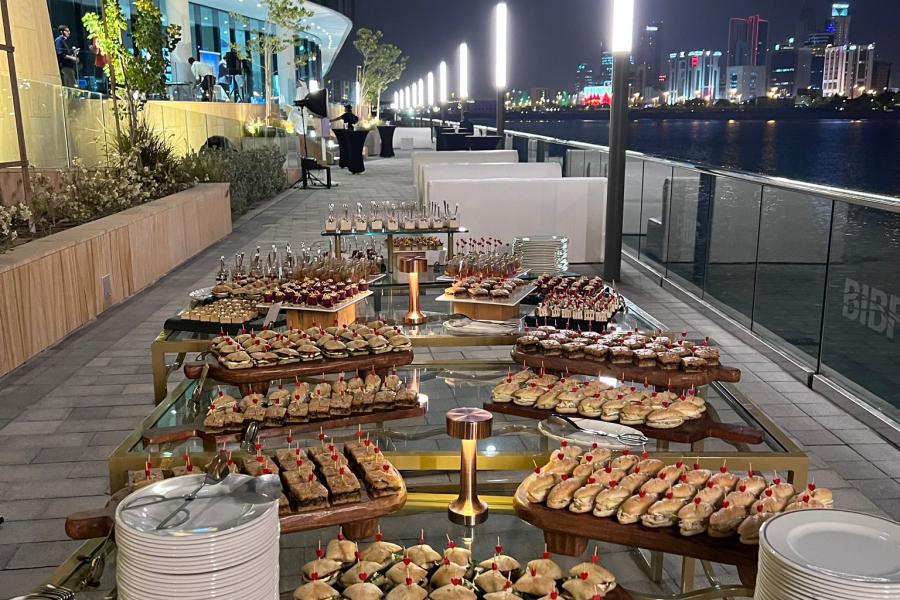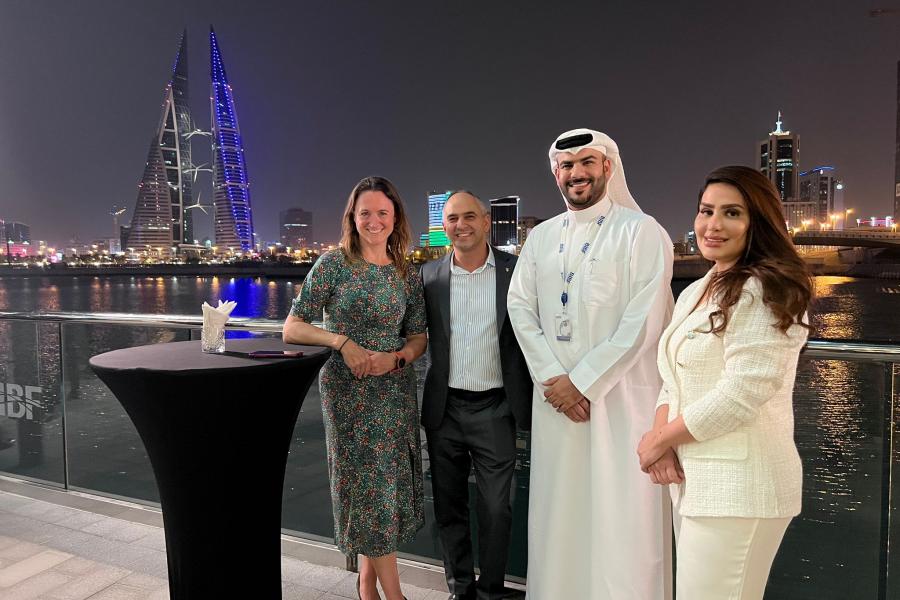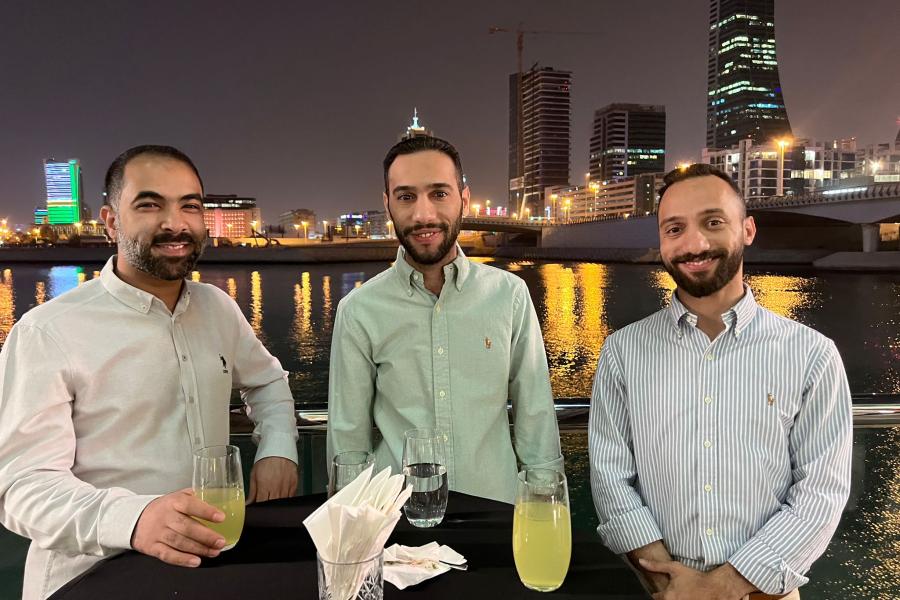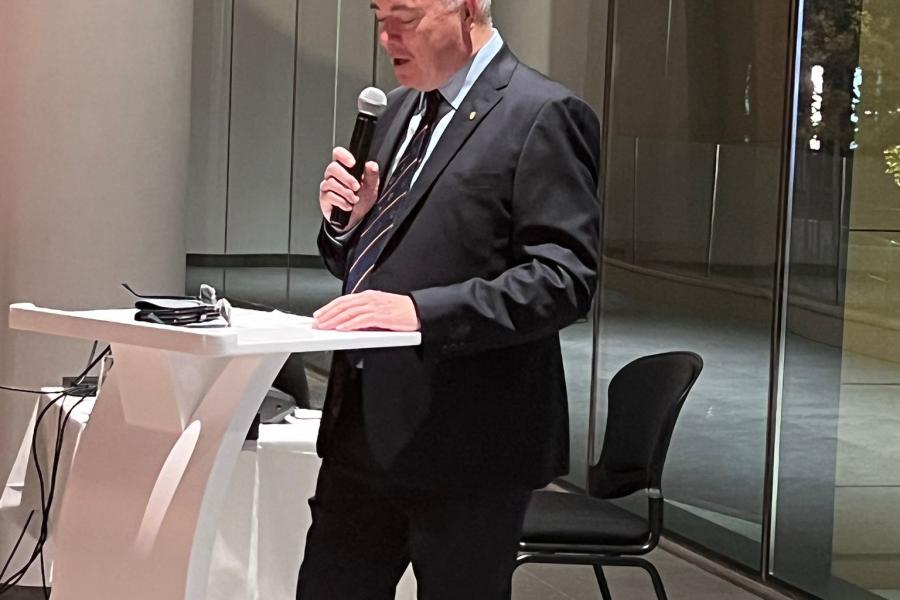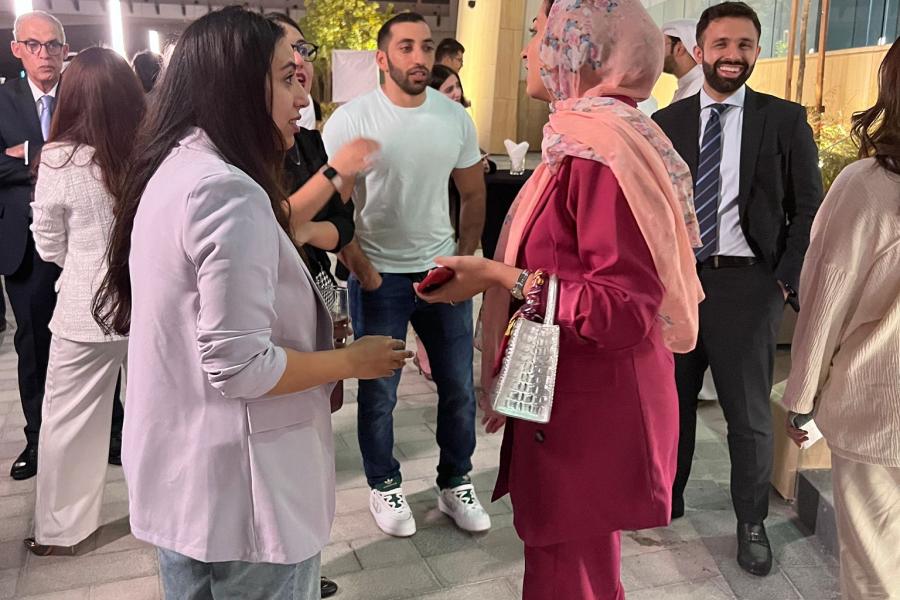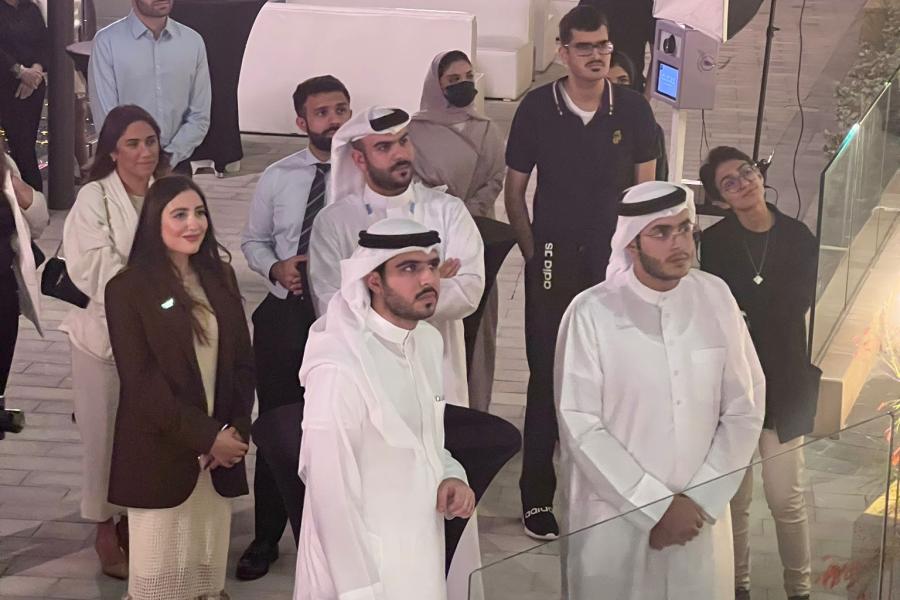 A group of over 40 former students from the 1960s and 1970s returned to Bangor 2-3 September for a reunion organised by alumni Roger Thwaites (Zoology, 1971) and Foster Edwards (Agriculture, 1971).
The reunion was kicked off with a celebratory game of table tennis to christen the new permanent table tennis tables recently installed outside Bar Uno on the Ffriddoedd site. The University was able to purchase these after the group clubbed together to raise £5,000 to mark their time in Bangor.
The group met on Saturday morning to hear talks from Lewis Thompson, Students' Union VP for Sports, and Dr Andy Cooke, Director of Bangor University's Institute for the Psychology of Elite Performance and the reunion was rounded off with a buffet dinner and drinks in Bar Uno.
Prior to the reunion, the group clubbed together to raise £5,000 to buy two permanent table tennis tables which have been installed outside Bar Uno on the University's Ffriddoedd site. The alumni kicked off the reunion weekend with a celebratory game to christen the tables. Watch the video here!
Here are some other highlights:
An older member of the rugby side came to Bangor early on Friday to indulge in his passion of hill climbing and walking. He was on Tryfan and unfortunately fell. He got help and was airlifted to Ysbyty Gwynedd where he had eight stitches put in his leg. Heroically, he made the rest of the weekend (and is ok now)!
Roger and Ann Doig showed true dedication and travelled up to Bangor just for the Friday night as they had a family party on Saturday. What dedication!
The group enjoyed excellent food in Bar Uno on the Saturday night. A special mention to the brilliant staff who were very helpful. They even joined in the singing!
A period of silence was marked for departed friends.
Brian Charnley entertained the group with his sports poems and writings, as did Stan Moore with his guitar and singing and Twm Jones singing 'Myfanwy'
John Northridge shared a story of Albert Ross (permanent loan from Swansea University) and his election and subsequent resignation from the student committee
Celia Wolfe brought along her memorabilia from the ladies hockey club, including fixture lists
Jane Smith and Jill Nicholson led the singing of some of the songs from the old union bar on a Saturday night. The words had not been forgotten!
Read the report from John Young (Modern Languages, 1970)
Read the report by Brian Charnley (English and Drama, 1970)
If you are interested in organising a reunion for your cohort, please contact Bethan Perkins, Alumni Relations Officer, at b.w.perkins@bangor.ac.uk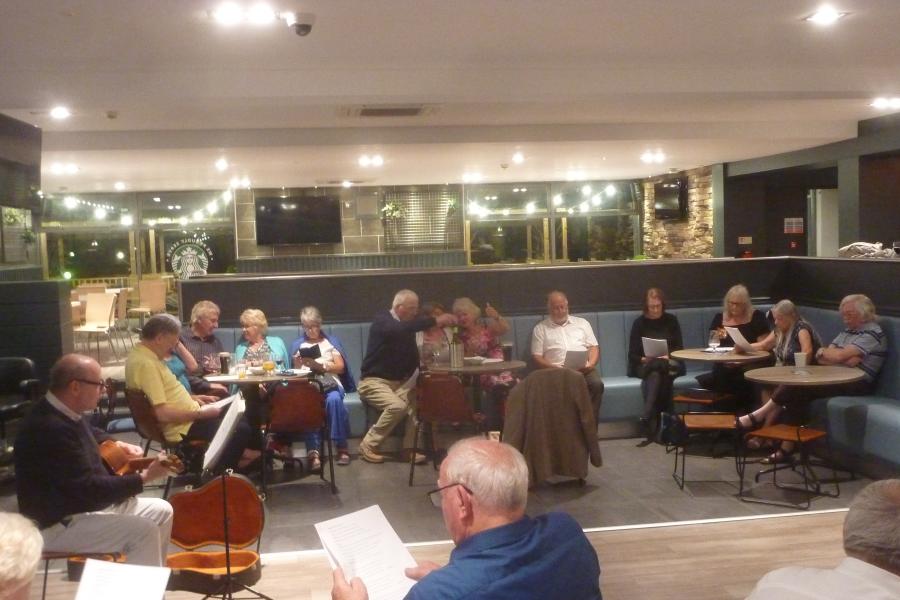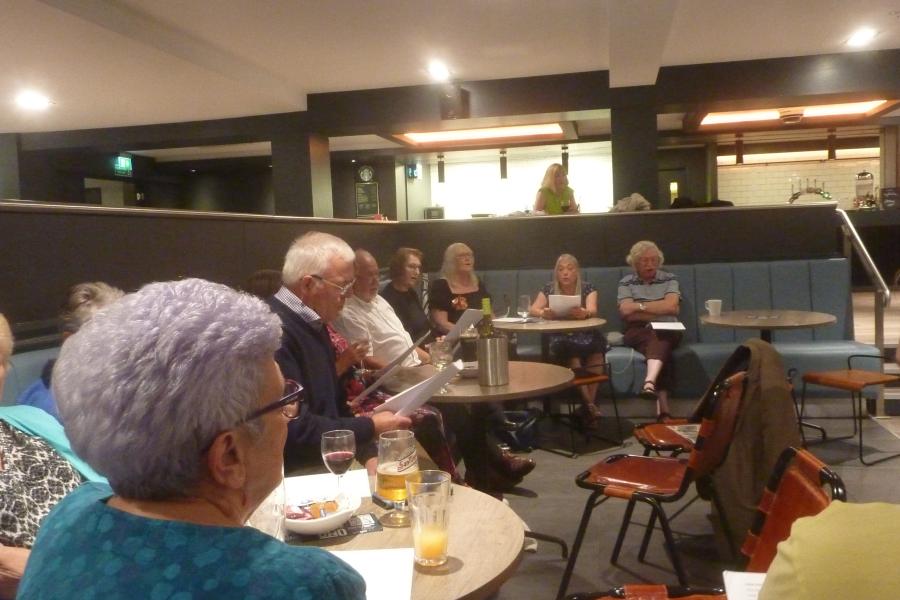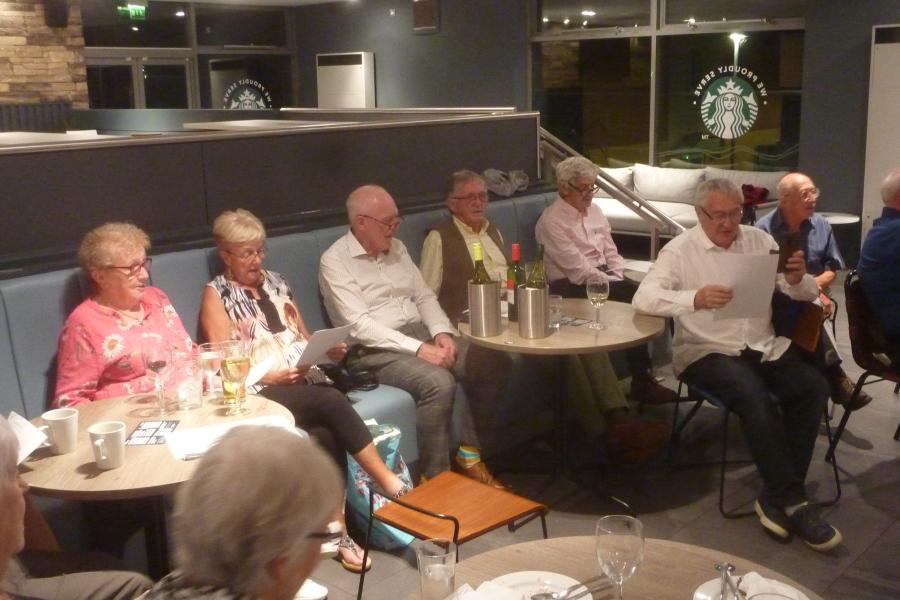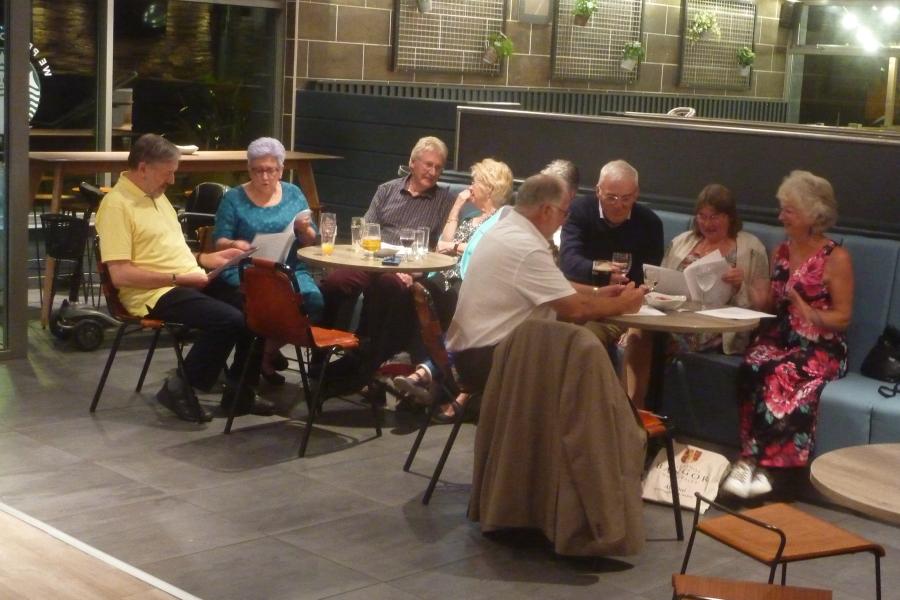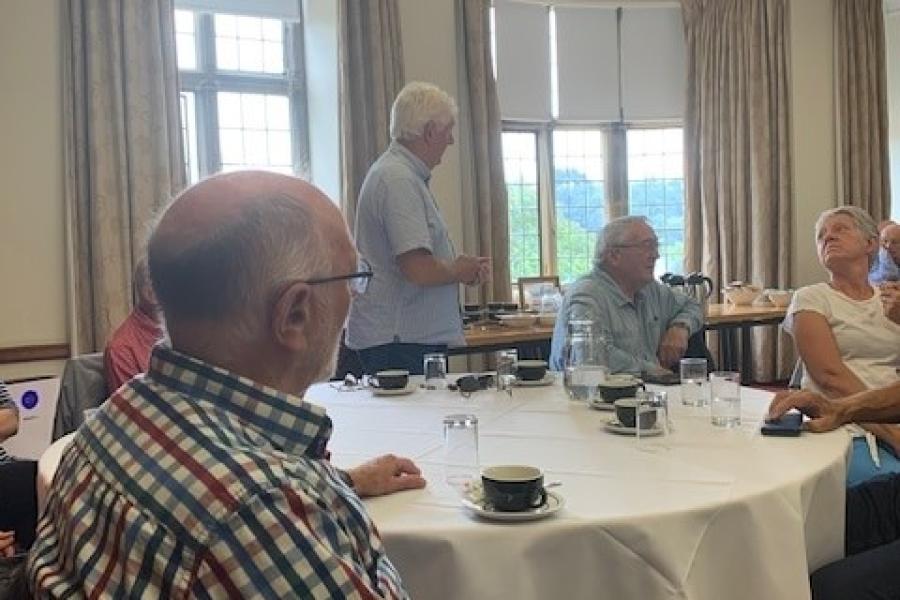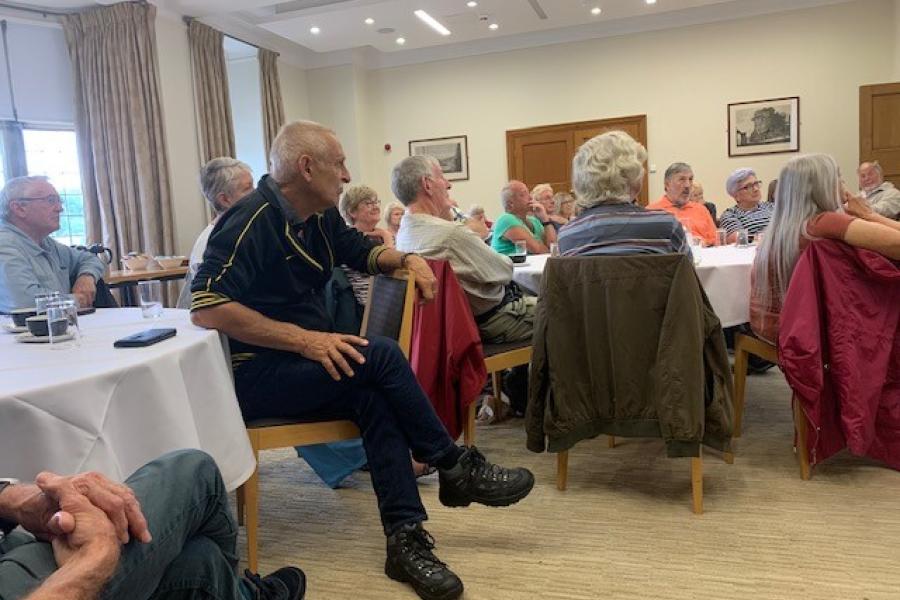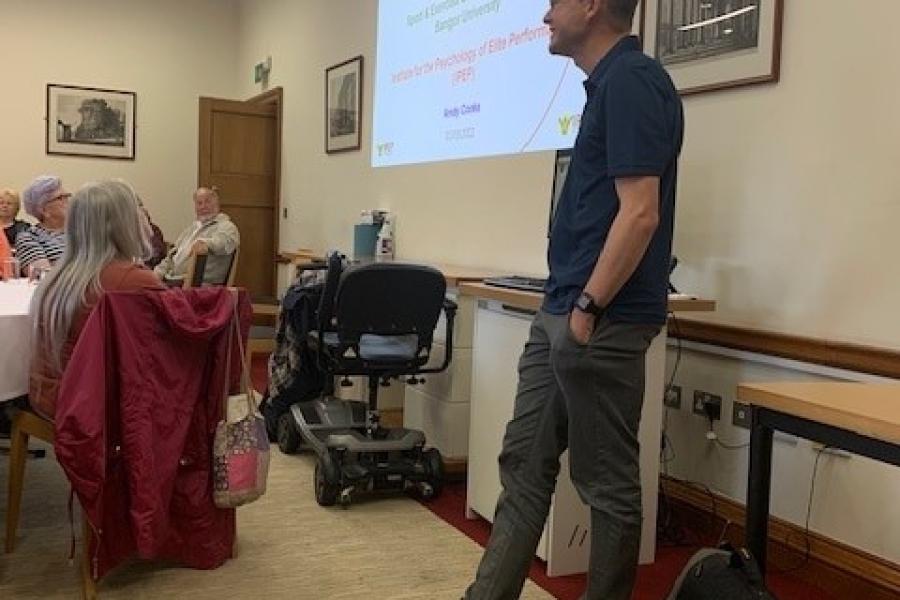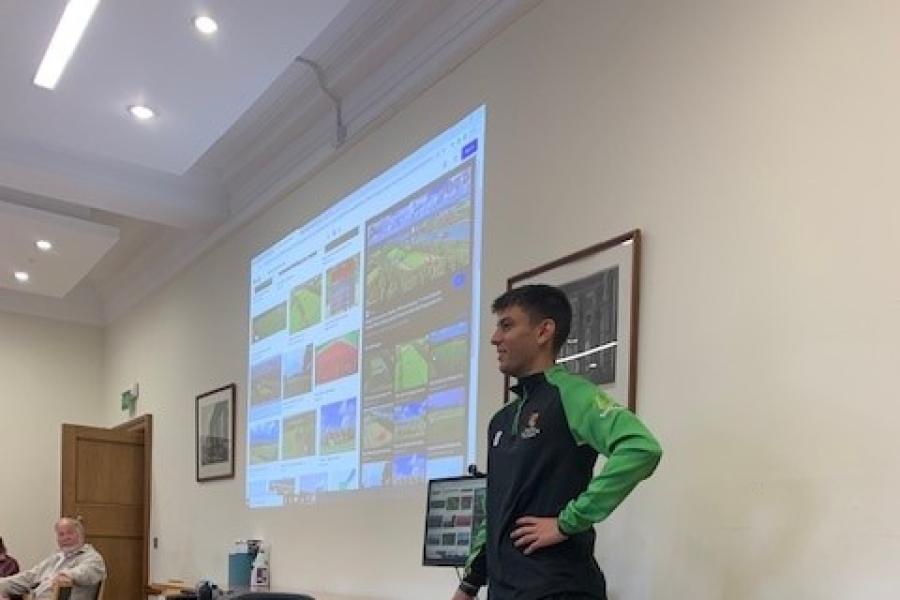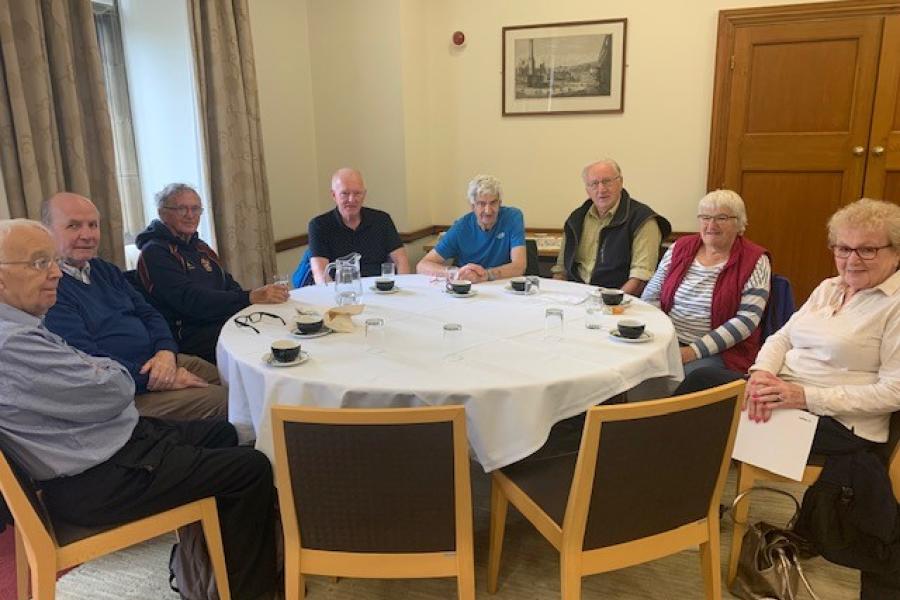 National Eisteddfod of Wales, Tregaron 2022
It was a great pleasure to be able to hold our annual reunion at the National Eisteddfod of Wales again this year. Around 200 alumni and former staff joined us on the Bangor University stand on Wednesday 3 August 2022 to catch up over a drink in the Ceredigion sunshine.  
 
Alumni were welcomed by Dr Lowri Angharad Hughes, Canolfan Bedwyr's Head of Policy and Development, and received an update on Bangor's Welsh Students' Union's achievements over the last year from UMCB President Celt John. They were also treated to a performance by the ladies of Aelwyd JMJ, the Welsh student choir, with many alumni in the audience joining in with the singing!
 
It was great to be back. See you next year.