We are looking forward to another year of music-making at Bangor, under the baton of our Director of University Music Joe Cooper. We therefore invite all those who wish to be involved to register their interest as in previous years.
University Symphony Chorus
Singing in a choir is both healthy and intellectually stimulating, and our rehearsals offer a great way to make new friends.  All students, staff and members of the community are welcome to join, regardless of previous choral experience. There are no auditions.
Rehearsals take place every Wednesday evening at 7.30 in the PJ Hall.
Apply to join the bu Symphony Chorus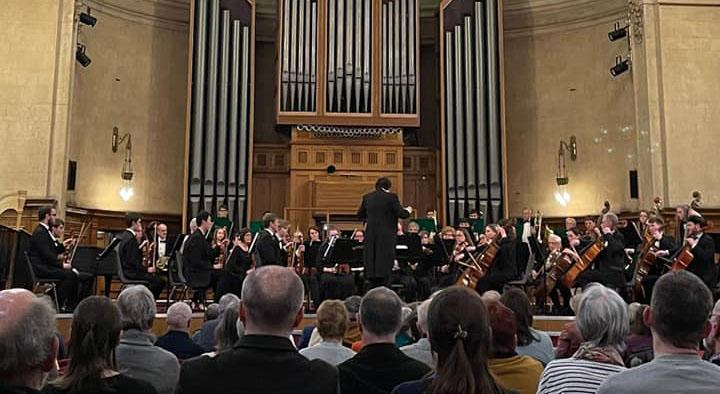 University Symphony Orchestra
Bangor University Symphony Orchestra is north-west Wales's premier full-size orchestra, with a membership made up of students and staff from across the University, along with the very best instrumentalists from the surrounding area. The Orchestra rehearses every Monday evening at 7.30 in the PJ Hall. 
Apply to join the University Symphony Orchestra 
University Chamber Choir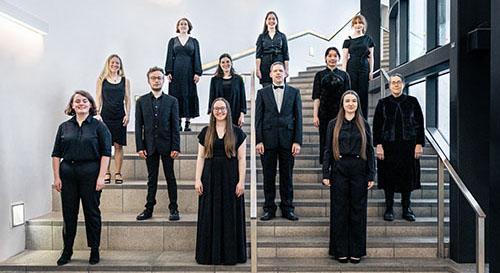 Bangor University Chamber Choir is a small group of up to 20 singers that performs music from the Renaissance to the present day, and gives regular concerts in Bangor and other locations in North Wales. It rehearses every Thursday at 7.30pm in Powis Hall, Main Arts Building. 
See their performance of All That's Past and The Lord is my Shepherd at the Gala Concert in 2019.
Apply to join the University Chamber Choir 
Specialist ensembles
The Department of Music also runs a range of specialist ensembles, including an opera group, an early music ensemble, and the Bangor New Music Ensemble. If you would like to express an interest in taking part in any of these ensembles, please contact Bethan Brown.
The Music Society
The Music Society (Musoc) is a student organization whose year-round activities include an Orchestra (rehearsals every Tuesday evening at 7.30 during term time), a Choir (rehearsals every Friday evening at 7.30 during term time), lunchtime and evening concerts, and many social events. Membership is open to all without audition, and you are warmly invited to come along to the open rehearsals in Welcome Week. For more information please visit the Music Society website.
Other performing groups
Other societies affiliated to the Students' Union include the Concert Band, the Brass Band, the Jazz Band, the String Orchestra, a musical theatre society (SODA), a Welsh-language choir (Aelwyd JMJ), the Acapella Society, the Film Society, the Folk Society (Cadi Ha), a Welsh-language drama and literature society (Cymdeithas John Gwilym Jones), two English-language drama societies (BEDS and ROSTRA), the Circus Society (Cirque du Soc), and BU Dance – alongside many more! Please visit the SU website for more information, or visit the societies' stands at Serendipity on Wednesday of Welcome Week.
Note: Experience Points are awarded for participation in all of these ensembles as part of the Bangor Employability Award. 
Performance opportunities for the local community
Singers are very welcome to join the University Symphony Chorus for a small fee. See above for more information and a link to the application form.
Bangor University Community Orchestra meets eight times a year for a full day of orchestral playing. Instrumentalists of all standards are welcome to join. More information can be found at the Bangor University Online Shop.
The best local instrumentalists of all ages are welcome to audition for a place in the University Symphony Orchestra (see above).