Oceanographers from the School of Ocean Sciences, Dr Yueng Dern Lenn and Dr Mattias Green, edited the book which has eminent contributors from around the world and covers 50 topics about the world's oceans, their weather and climate and the challenges faced by the communities which live on their shores.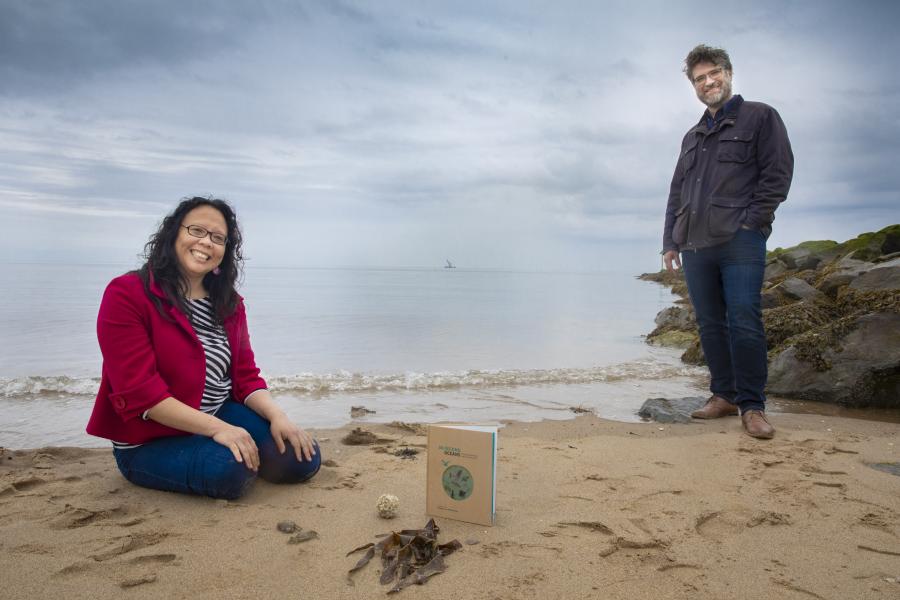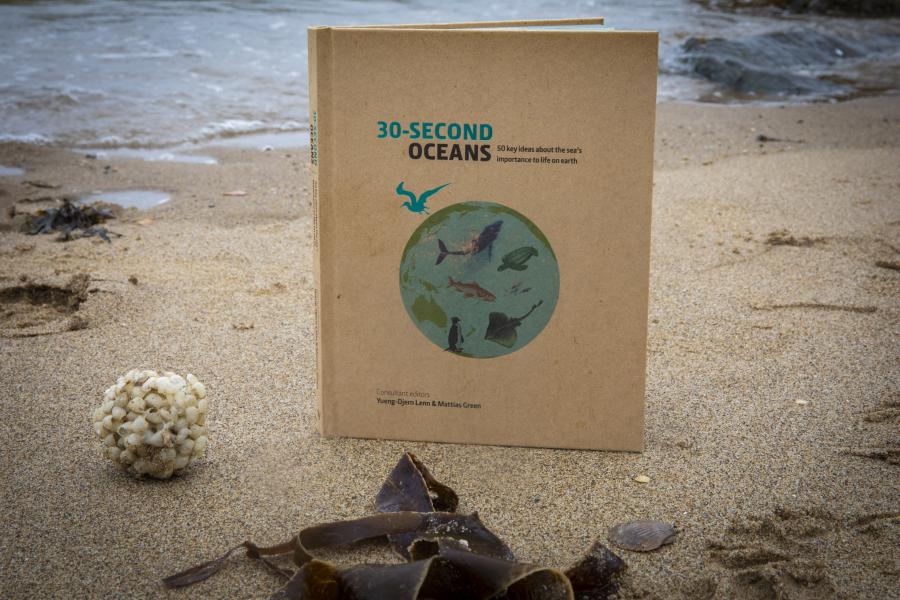 It aims to be accessible to all, covers 50 topics about oceans and includes biographies of important scientists while covering how oceans and their waves and tides work, their depth, weather and climate. It also covers ocean pollution - light and noise as well as plastic - and how to stop it getting into the water.
Each topic consists of a 3-Second 'Surf' of the key concept, a 30-Second 'Ocean' of information, and a 30-Minute 'Exploration' to extend the reader's understanding.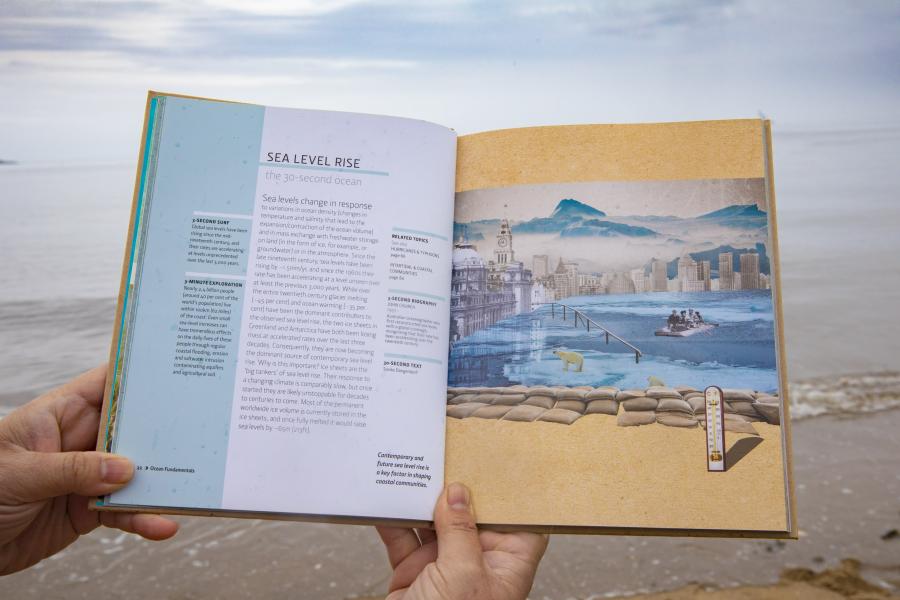 Topics are organized into chapters beginning with Ocean Fundamentals, which explains basic ocean characteristics and how well-known ocean phenomena are generated. Physical Geography of the Oceans takes readers on a tour of the different types of water bodies that make up the global ocean, from continental shelf seas to the deep ocean to the poles. The Ocean, Weather & Climate delves into the ocean's response to climate change and how the oceans determine today's weather and long-term climate. Living Ocean introduces the various marine habitats and organisms that call our seas home, from the smallest microbe to the largest living mammals on earth. Ocean Exploration, Observations & Predictions details how we have explored in the past and present and how these measurements help us to better predict future oceans and climate using state-of-the-art techniques. The human impact on the ocean, from plastics to artificial light, is discussed in Marine Pollution. Finally, Earth Evolution & Extra-terrestrial Oceans provides a much longer geological time perspective on marine geology and potential life on other planets.
Dr Lenn and Dr Green enlisted a number of colleagues and academic experts from around the globe to contribute to 30 Second Oceans.
We also saw this book as an opportunity to improve representation within ocean sciences by including many women scientists and colleagues from all levels of academia from early career scientists to celebrated professors.
Together our authors hail from 22 institutions and represent many more countries. The oceans span the globe and have an impact on us all.
The ocean is a system that is instrumental in shaping the planet and life on it. We hope this book will contribute to wider understanding of why we need to manage our oceans better, and the vital role this can play in mitigating climate change.
30 Second Oceans: 50 key ideas about the sea's importance to life on earth, edited by Yueng-Djern Lenn and Mattias Green, is published by Ivy Press, and is available on hardback for £14.99.
For more on Bangor's School of Ocean Sciences, click here