Bangor University researchers are among world-class ocean and blue carbon scientists contributing to a newly announced multi-million-dollar partnership between the insurance group, Convex Group Limited (Convex), the Blue Marine Foundation (BLUE), a charity dedicated to restoring the ocean to health, the University of Exeter. The ambitious five-year programme is the largest attempt yet to build a greater understanding of the properties and capabilities of the ocean and its continental shelves in the earth's carbon cycle. It represents an urgent effort to slow climate change.  

The ocean could be our staunchest ally in our fight against climate change, however quantifying its full potential for carbon storage remains an unsolved yet fundamental question. In a time of global climate emergency, the seascape could provide much needed answers as well as nature-based solutions to the current climate crisis. Spearheaded by BLUE and the University of Exeter, and in collaboration with leading scientific institutions worldwide, the survey will provide timely, accurate, and open access data on the world's seabed carbon stores.

This research is essential; studies have shown that ocean-based mitigation could provide up to a fifth of the solution needed to limit global warming to 1.5 degrees Celsius and narrow the emissions gap. Yet the ocean seabed remains largely unprotected and seascape carbon is presently not accounted for in the inventories of carbon emissions compiled by the Intergovernmental Panel for Climate Change.

Stephen Catlin, chairman and CEO of Convex said: "Anticipating and mitigating future risks is at the heart of what we do at Convex. Our ability to make informed decisions rests upon our access to and analysis of robust data – the same is true when combatting climate change.

"Significant results will take global effort. This survey will encompass the expertise of scientists spanning continents and will build upon the research gathered from the Catlin Arctic Survey and the Catlin Seaview Survey. This is a huge opportunity to support cutting-edge and impactful research."

Professor Callum Roberts, Professor of Marine Conservation in the Centre for Ecology and Conservation at the University of Exeter and BLUE's chief scientific adviser and trustee, said: "The ocean and its resources, while vital to all life on earth, are currently misunderstood and neglected. The survey endeavours to bring much needed clarity to our understanding of the ocean, including the amount of carbon stored in coastal seascapes and on the continental shelves, as well as how vulnerable these stores are to man-made damage.

"The survey should clearly demonstrate the immense value to be found in our oceans and the global impetus to protect it. It is through meaningful support from visionary businesses like Convex that such crucial research is made possible."

Professor Lisa Roberts, vice-chancellor of the University of Exeter, added: "This exciting partnership is a wonderful example of Exeter's research leadership and through Convex's philanthropy, we will be better equipped to train the next generation of global marine scientists as well as help inform future policy and management practices."

George Duffield, co-founder of BLUE, said: "
What distinguishes our project from others is that we will not stop having identified the problems – we plan to field test the solutions as well."
Contributing from the School of Ocean Sciences is researcher, Dr Sophie Ward, who is based at the Marine Centre Wales.

Dr Sophie Ward said:

"This is a really bold and ambitious global research programme, involving a team of fantastic ocean- and blue carbon scientists, and I'm thrilled to be a part of it. 
We urgently need to better understand seabed carbon stores on a global scale since the oceans play such an important role in the Earth's carbon cycle. Until now, little has been known about the full capacity of coastal waters and continental shelves to store carbon. This research will be a real game-changer in understanding how the oceans can contribute to solving the climate crisis."
 
Multibeam images of the seabed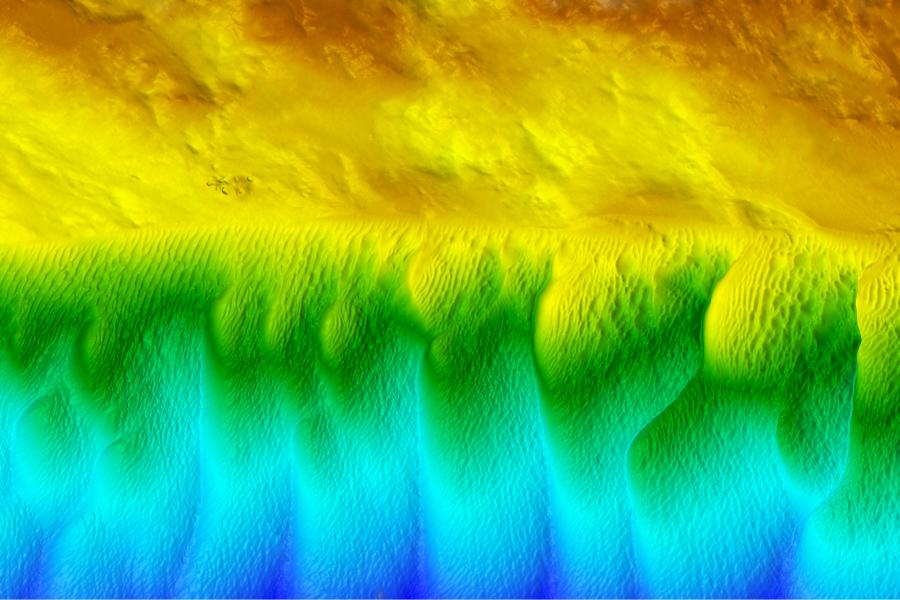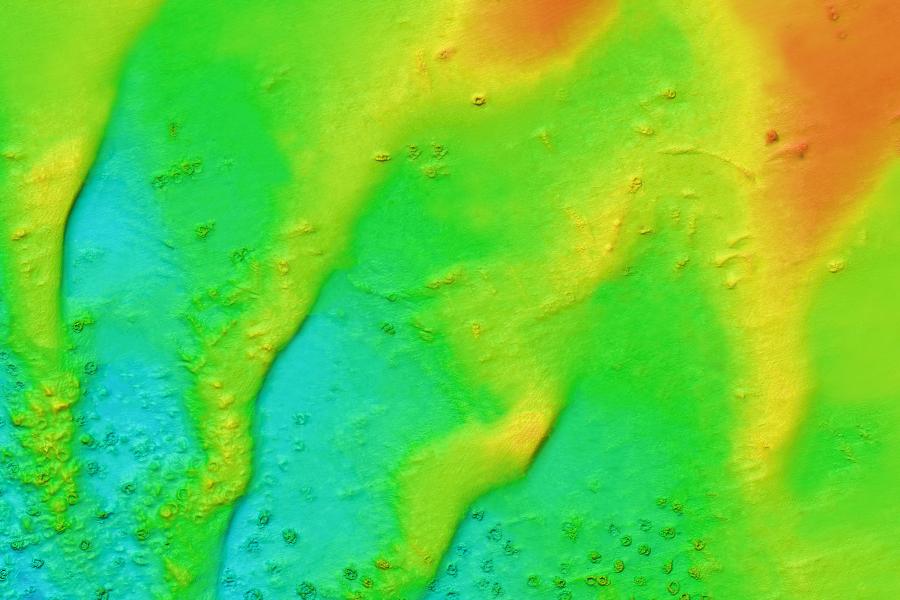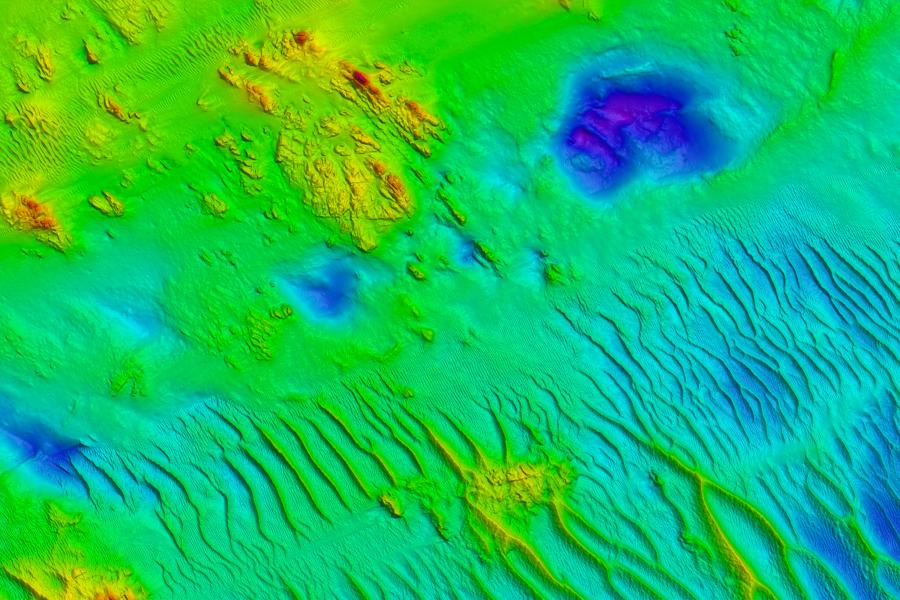 The true value of our oceans
Dr Ward is part of the scientific team tasked with understanding seabed carbon deposition and accumulation, both in the past and into the future. 

She will use ocean modelling to simulate carbon accumulation on the world's shelf seas. This will help to collate information on seabed carbon stores – areas where deep deposits of these carbon-rich sediments can accumulate over long timescales. Knowledge of these carbon stores is important for quantifying how human disturbances of the seabed affect seascape carbon.

The outputs of the research programme, including publicly accessible data on seascape blue carbon, will raise awareness of the true value of our oceans in our efforts to slow climate change, and will support decision-makers to protect the ocean and seabed.