The return, both personal and creative, is just as valuable as what I put in. I used to run the creative curriculum for additional needs schools and referral units in London, and also ran creating writing projects in a young offenders prison, when I had the time as an actor. It made me a better actor, it made me a writer, a filmmaker and opened all these other doors for me. So it's really beneficial, not just for young people, but also to the artist themselves and the creative individual."
"It's essential to create that bridge between education and industry. It's essential to let people know it's a viable industry with lots of different jobs and opportunities, you can go and work there, there's a place for you. I remember a Welsh actress from 'The Life of Brian' coming to do a workshop with us kids in Holyhead, and the sheer excitement that someone from such a massive film was coming to see us, I never forgot that.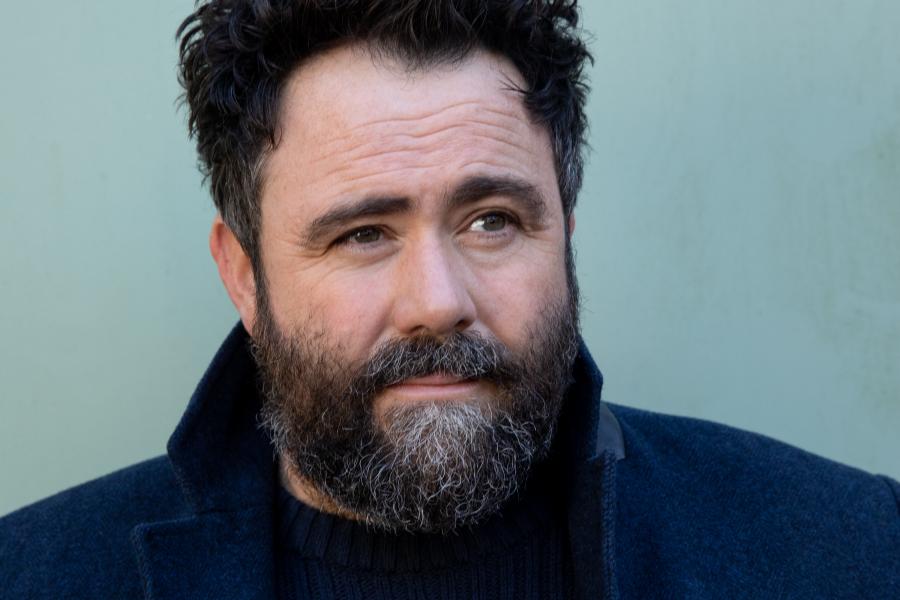 Closing, Professor McElroy said, "Thanks to Creative Wales, we have as part of Screen Academy Wales some funding available to collaborate with industry on recruiting and training more young people around the world of screen and television, offering opportunities for companies to develop their staff, and for children of school age to get to know more about the industry here in Wales and beyond. We're keen to speak informally to those involved in the screen industry about how we can help each other create a workforce with the skills required both now and in the future."
Gareth John, creative industries sector leader for the UK Government's Department for Business and Trade in Wales, said:
"I would like to thank Bangor University for welcoming us here, today's event hopefully starts a long-term conversation between us, you as members of the industry, and the Welsh Government through Creative Wales for the benefit of the screen and television industry."
Dyfrig Davies, Chair of TAC said:
"We're really excited to have this second 'Going Global' event in North Wales – there's never been a better time for producers in Wales to take advantage of growing international awareness of Wales and we hope this will enable more production companies to create new partnerships and ways of working, to maximise their content and format's potential internationally. We'd like to thank the Department for Business and Trade, S4C, Bangor University and all involved for making this second event every bit as successful as the first." 
To find out more about Screen Academy Wales and studying media and film at Bangor University, click here