Julia Pantin - MSc. Marine Biology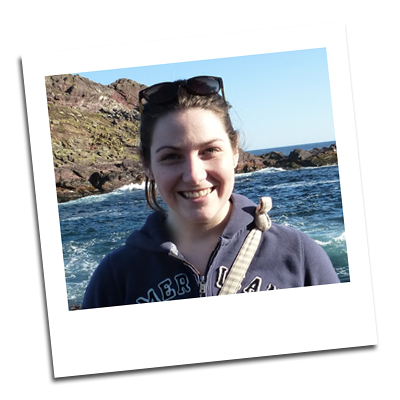 Post-graduate research assistant
"I moved from Newfoundland, Canada to Menai Bridge to attend the MSc course in Marine Biology in 2010/2011. As someone interested in all aspects of marine biology, this course was perfect for me. It provided the theoretical background in topics ranging from statistical analysis to invertebrate aquaculture (and everything in between), and the practical experience in habitat, fisheries and marine mammal surveys. As well, it provided solid instruction on the development and implementation of research ideas and experimental design.
Once I completed the MSc in Marine Biology, I felt confident that I had the background and practical experience to apply for a variety of positions within the field of marine biology.
Since graduating, I have worked as a science technician for a university and as an intern for a non-profit organisation developing a coastal resource inventory. I am currently employed as a post-graduate research assistant at Bangor University's School of Ocean Sciences under a European Fisheries Funded project about the sustainable use of fisheries resources in Welsh waters."