Miss Ffion Evans
Position: PhD Researcher
Email: ffion.evans@bangor.ac.uk
Office: G8, Thoday Building, School of Natural Sciences, Bangor University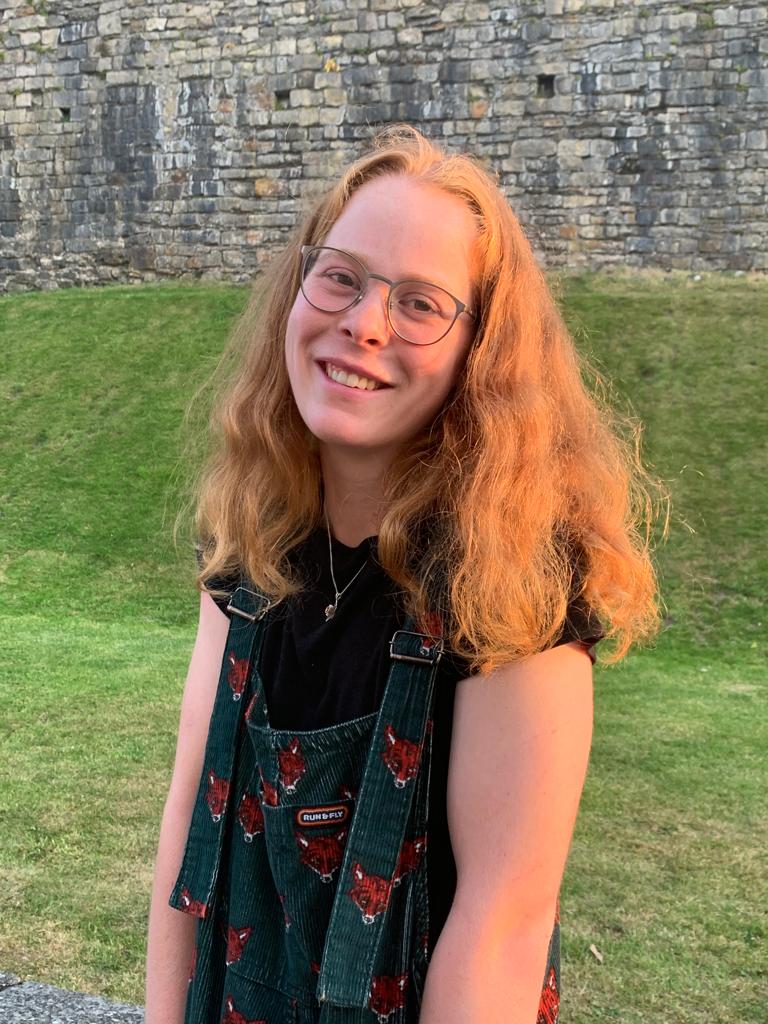 PhD Researcher in Environmental Science
Thesis title:
Can More Circular Systems Deliver Net Zero Agriculture And Other Environmental Benefits?
Defra funded and contributing towards the international collaborative CircAgric-GHG project.
The PhD aims to assess the effect of increasing circularity on a range of English and Welsh farm types in terms of GHG mitigation and profitability, and to explore the barriers and opportunities for adoption.
A brief summary of the research objectives is given below. 
Define the circularity baseline for a range of English and Welsh farm types

Quantify how circular practices can enhance GHG mitigation potential

Evaluate circularity, economic impact and GHG mitigation together: trade-offs and co-benefits

Assess the barriers to and opportunities for adoption and stakeholder acceptability of circular practices
Supervisors: Dr James Gibbons, Dr Sophie Wynne-Jones, Prof Dave Chadwick, Dr Prysor Williams
BSc: Environmental Science (First Class Honours)
2019–2022
Circularity in agriculture is widely recognised as a promising strategy to support a green transition towards sustainable agricultural and food production. Circular agriculture aims to: reduce the input of external, finite resources (e.g., phosphate rock, fossil fuel, and land); recover and recycle inevitable resource losses (e.g., nutrients, biomass, energy); and regenerate natural systems, without compromising the socio-economic viability and competitiveness of agri-food systems. In addition to valorising waste and by-products from the wider food system, the adoption of an array of circular practices on-farm or between farms is suggested, such as integrating crop-livestock production where the output of one process is the input of the other (e.g., crop residue as bedding and feed, and manure as fertiliser).  
Research project:
CircAgric-GHG brings together a multidisciplinary, world-leading team of scientists with expertise in integrated crop and livestock systems (ICLS), circularity, GHG mitigation, (inter-)systems modelling, digital agriculture, remote sensing, sustainable land use, and farm socio-economics. In addition to strong pan-European expertise, CircAgric-GHG includes partners from Global Research Alliance (GRA), which is a collaborative global network of researchers addressing global agricultural challenges. The overall objective of CircAgric-GHG is to enhance circularity within and between farm typologies across an agro-ecological gradient from the arctic climate in Norway, via the oceanic climate of UK and Ireland, continental climate of Germany, Mediterranean climate of Spain and Italy to the tropics in Kenya and the dry and temperate climate of South Africa – in order to drive GHG mitigation and wider food system sustainability at multiple scales (farm, local, regional, national and international).
Research interests:
Circular agriculture
Bioeconomy
Farmer behaviour and decision-making
Environmental and agricultural policy