97%
Overall Satisfaction in the subject area of Accounting
National Student Survey 2022
2nd
for Teaching Quality in Accounting and Finance
Times & Sunday Times: Good University Guide 2023
Top 10
for Accounting and Finance
2023 Guardian University Guide
Student Experience
Our current students talk about their experience of Bangor Business School so far and share advice on why you should consider studying accounting, banking and finance at Bangor University.
0:00 Name is Fatima Abubakar. I'm from Nigeria and I'm studying business.
0:06 I'd like to say it's been magical and it's been better than I have expected.
0:11 I've learnt a lot, whether that's finance, accounting, marketing, e-marketing, brand management.
0:26 I think what I enjoy about it the most is the fact that it's broad.
0:30 So I can decide to specialised any way I want to basically.
0:35 It's going to help me achieve my dreams and basically just do everything I've ever wanted to. I think
0:43 it has helped me gain more confidence in myself because I think I've been worried about graduating.
0:49 I think the university has a lot to offer, especially with the business school, probably because that's the only thing I know.
0:57 They have like a wider range of business courses that you could just go for and study with.
1:05 Go for it. Don't even think twice about it. Go for it on. I promise Bangor
1:10 university would welcome you with open arms.
Graduate Profiles - Where are they now?
Read what our alumni are up to and how they found their experiences of studying at Bangor Business School.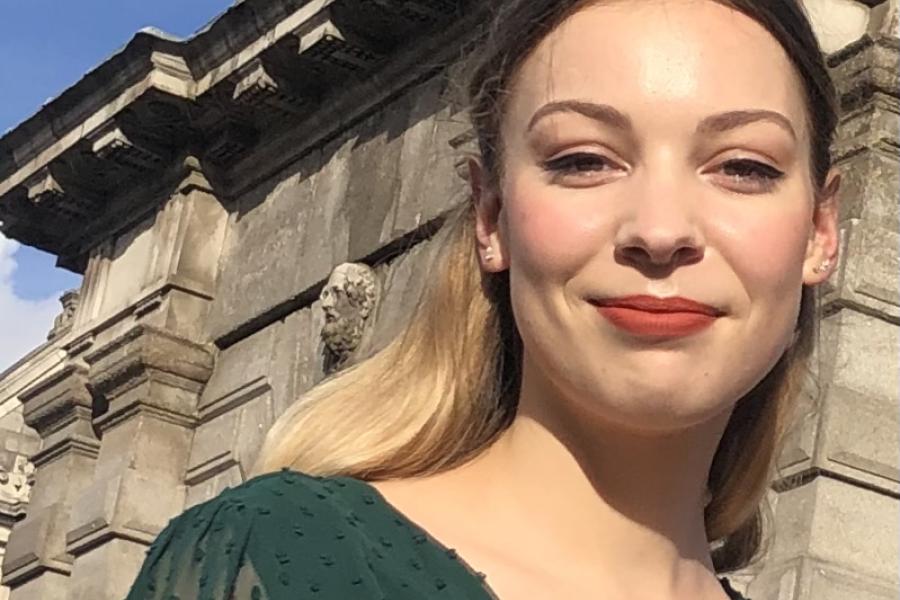 Margaret Cowan
I am certain I would not be where I am today if I had not studied at Bangor University. Without the dedicated support and encouragement from my lecturers, I would not have pushed myself to apply for a master's and would most likely have settled for a job I wasn't satisfied with. Instead, I completed my MSc and started a position I am incredibly passionate about straight out of university.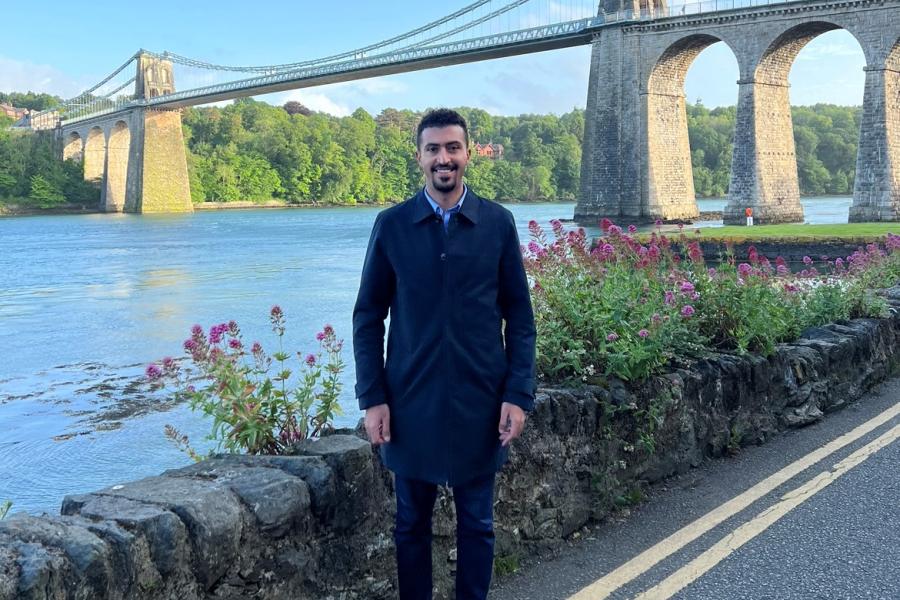 Ahmed Dhaif
My experience at BBS continues to shape my life on many levels. I have come to understand more about the academic culture, diversity, and most importantly having a sense of purpose in life, and this is on-going and shall only be improved in the years to come.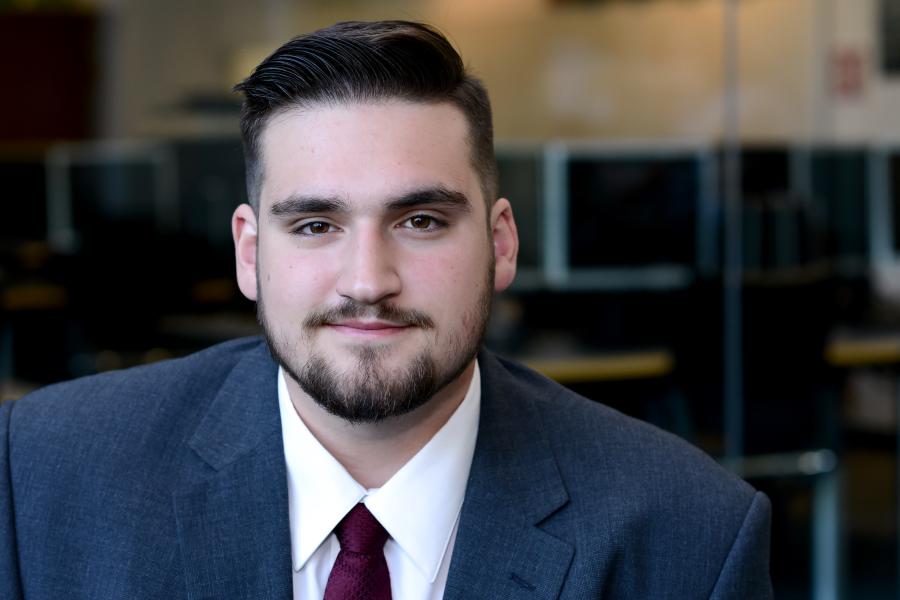 George Krokos
I choose Bangor due to the ranking of the Financial Economics course, the syllabus, and the location of the University. I grew up in the centre of Athens and thus wanted to move to a more remote and smaller town. Bangor's located in one of the most beautiful parts of the UK, that coupled with the university's student satisfaction statistics made me take the plunge and I must say I never regretted it!
Bogdan Pop
Bangor University was the foundation to my professional career. I learnt a lot about Banking and Finance and developed a discipline which was very helpful in my career. Participating in course-related activities and competitions gave me an excellent opportunity to improve my skills and differentiate myself from others when applying for jobs.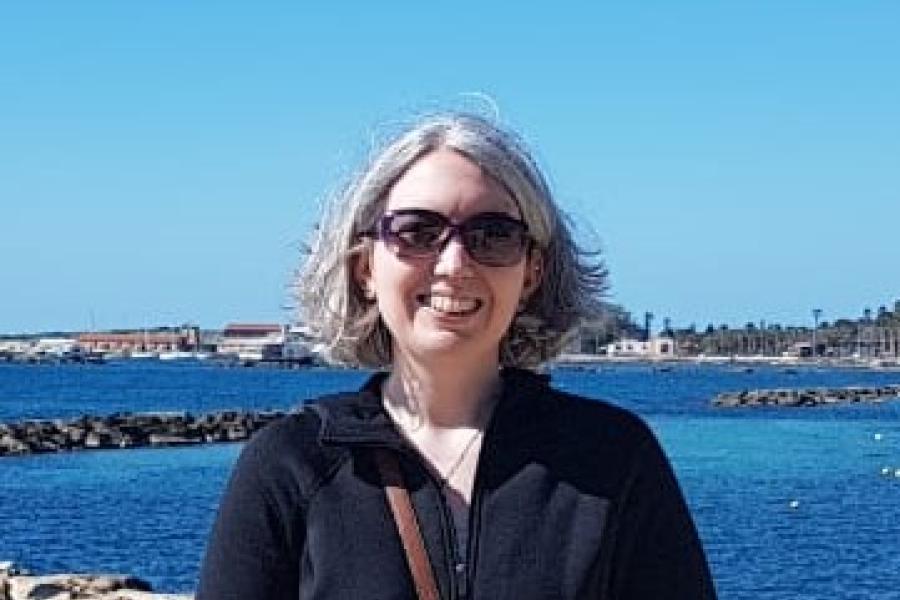 Salima Behilil
The nurturing nature and unwavering support I received from my lecturers in Bangor Business School during my amazing three year experience has instilled into me a level of confidence that I have since encompassed into all aspects of my life.
Chat with current Accounting, Banking and Finance students
Do you have a question about life as a Bangor University student? Our ambassadors will be happy to help you find the answer.
They can tell you more about studying here, about the amazing Clubs and Societies we have, and how they made friends and settled in to life at university as an Accounting, Banking and Finance student. 
Ask our lecturers a question
If you have any questions about the course, our lecturers are on hand to help. Below are some examples of frequently asked questions. Can you think of any more? 
What are the qualities of a successful Accounting, Banking and Finance student at Bangor?
How can I prepare myself to study Accounting Banking and Finance at Bangor?
How will I know that Accounting, Banking and Finance at Bangor is the right choice for me?
Our Research in Accounting, Banking and Finance
Bangor has developed an international reputation and influence in banking and finance research over several decades. Staff have active links with international institutions such as the European Central Bank (ECB) and the Bank for International Settlements (BIS). Current research themes explored by our staff include European Banking Union, negative interest rate policy, executive compensation, financial ethics and credit ratings. Accounting students benefit from our research-led academics who are experts in financial and management accounting, taxation, auditing and financial analysis. Our staff publish their research findings in many of the leading international journals in Accounting, Banking and Finance. Academic staff regularly undertake high-level research work for external organisations, which has included the European Commission, the World Bank and the UK Treasury. Research-led teaching flourishes within the School and has led to innovative programme design and delivery in accounting, banking and finance. 
Related Subject Areas
You may also be interested in these related subject areas.
Related Subject Areas
You may also be interested in these related subject areas.