Student Services
The Student Services Centre offer support on a wide range of matters. This is where you'll find advice on money issues, study support, disability issues, mental health, counselling, student housing, faith provision and health & wellbeing.
International Education Centre (IEC)
The IEC offers advice and support to international students before coming to Bangor and once you have arrived. IEC staff offer advice on issues such as visas, and also provide a programme of events, trips and entertainment to help students feel at home and welcomed to the Bangor community. There is also a large team of international student ambassadors you can contact at any point for help and advice.
Accommodation
If you have any questions or worries about accommodation our Halls Office is here to help. Visit the accommodation website for more details on University Halls of Residence.
Careers and Employability Service
If you're thinking of getting part-time work while at university, the Careers and Employability Service will be able to advise you. They also help you find work experience, give career advice and help you improve your CV.
The University also runs an Internship scheme, the Bangor Employability Award and a number of other initiatives to help you gain valuable skills that employers are looking for.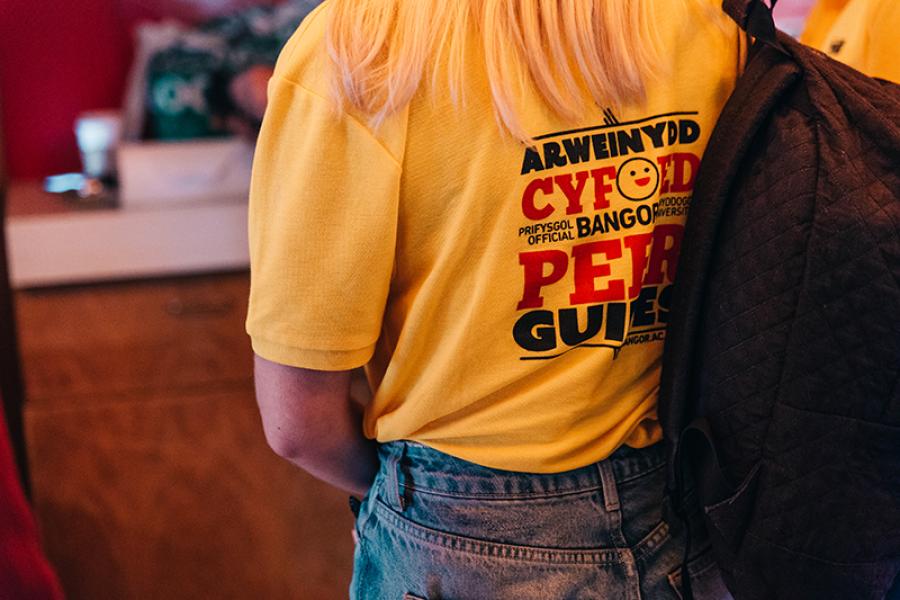 Supporting our students Peer Guides
From the moment you arrive, you'll be in safe hands with our Peer Guides.
Peer Guides are second and third year students who will be able to help you during your first week. They'll be able to answer your questions and help you find your way around.