£4.9 million pounds to train new generation of environmental scientists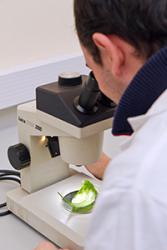 Bangor University is poised to train a new generation of environmental scientists equipped to tackle the challenges of a planet under pressure, under a £4.9 million initiative which has been funded by the Natural Environment Research Council (NERC).
As the world economy expands, the environment is facing increasing demands to provide for a growing population hungry for goods, services and food.
'Envision' is a new Doctoral Training Partnership, one of only 15 funded by NERC across the UK, led by a highly successful group of UK research institutions, and equipped to provide a new generation of environmental scientists with the skills, knowledge and experience needed to take on the challenges of a changing world.
The Envision consortium is made up of leading UK university departments and research institutes, led by Lancaster University's Lancaster Environment Centre and including researchers at the University of Nottingham, the Centre for Ecology and Hydrology, the British Geological Survey and Rothamsted Research, in addition to Bangor University.
Professor John Healey, Director of Research in the University's College of Natural Sciences said "The environment's provision of economic goods and services is under pressure as we try to feed the growing global population and expand the world economy. Balancing these needs requires a new breed of environmental scientist who, in addition to subject knowledge, has leadership skills, is able to work across disciplines and can support business".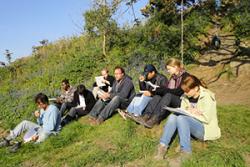 "The next generation of researchers will need to embrace the culture and challenges of multidisciplinarity, understand the importance of their science in advancing knowledge of how the earth system functions, and take account of the impact of their research on the economy, on policy and on innovation".
"We are delighted and excited to be chosen as part of a high-calibre team of universities and research institutes with complementary expertise, world-class research and facilities, a track record of connecting with business and government, and a commitment to high-level innovative and exciting postgraduate training, to deliver that vision".
Students will benefit from: broad research themes, access to world-leading experts, close ties with business, relevant work experience and leadership training.
Envision will recruit 60 students - 12 PhD students per year for the next five years - starting from October 2014.
Publication date: 6 November 2013