Amy's Adventures in France
A Bangor University student's international experience should help her with the next step in her career.
Last year Amy Mason, 21, from Merthyr Tydfil, worked in two schools as an English teacher for a year, in a town called Boulogne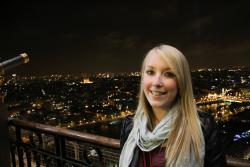 Billancourt on the outskirts of Paris.
She was accepted onto the British Council scheme to be a teacher, learning English as a second language. She taught up to 20 children, from year 7 to 10 for 12 hours a week and she had to organize and plan the lessons herself.
"I had an exceptional year teaching in the two schools, and am so glad I decided to spend my time there working, " said Amy who is now in her final year studying a four-year Joint Honours degree in French and Welsh.
"I was living with a family, so I had plenty of opportunity to practice my French. There were two little boys in the family and they loved to spend time with me - every couple of weeks I'd take them to the cinema or out for a meal. The family also invited me to go away on holiday with them."
In her free time when she was not teaching, Amy went to visit several different places around France and also visited Belgium.
"I did a lot of travelling around France – I'm not sure I'll ever get such a chance to do so much travelling ever again! It was a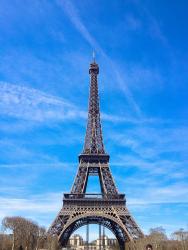 lso great to get the chance to make so many friends…"
She's certain that her year abroad was time well spent, and has helped her decide on a future career in teaching.
"The experience has definitely changed me as a person – I wasn't very confident before I went, and was always the person who'd say 'no, I can't do that'. It's made me realise that the only person stopping you from doing something is yourself... The year abroad has also helped me with my future career plans. I'm applying for PGCE courses at the moment, and being able to say that I've taught classes of secondary school pupils in such a socially diverse area of Paris is a great thing to be able to refer to on my application."

Publication date: 4 February 2014