Archive of the month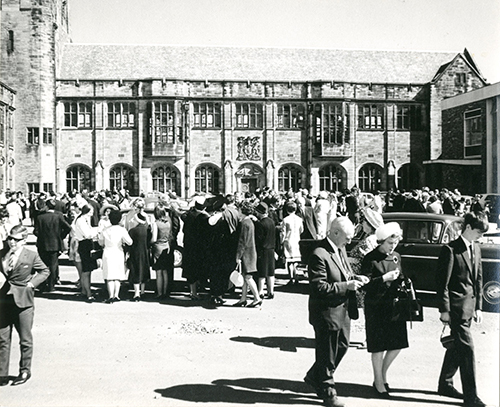 Photo: Students and guests milling around the outer quadrangle during degree day 1966. Wearing a hat seemed to be the order of the day for the female guests.
The Archives are responsible for the care and storage of the early College Records as well as our Archives Collections and General Collection of Bangor Manuscripts. All of these manuscript collections are bound by one common factor, their relevance to the history, people and topography of North Wales. However, their subject areas are wide ranging and are of national as well as local historical interest.
All images, photographs and documents appearing on this page are subject to copyright restrictions.
Publication date: 1 July 2013