Archive of the month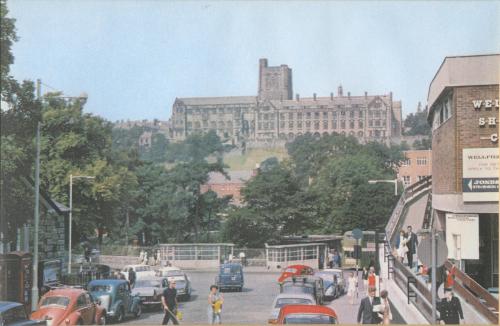 This view shows the University (University College of North Wales at the time) above the municipal bus station at Bangor; also, in the picture is the pedestrian ramp up to the car park in the 'new' Wellfield Shopping Centre.
This photograph was taken in the 1960's. Notice in the background, an old Crosville double-decker bus, waiting to move off.
All images, photographs and documents appearing on this page are subject to copyright restrictions.
Bangor University Archives are responsible for the care and storage of the early College Records as well as our Archives Collections and General Collection of Bangor Manuscripts. All of these manuscript collections are bound by one common factor, their relevance to the history, people and topography of North Wales. However, their subject areas are wide ranging and are of national as well as local historical interest.
Publication date: 30 June 2014